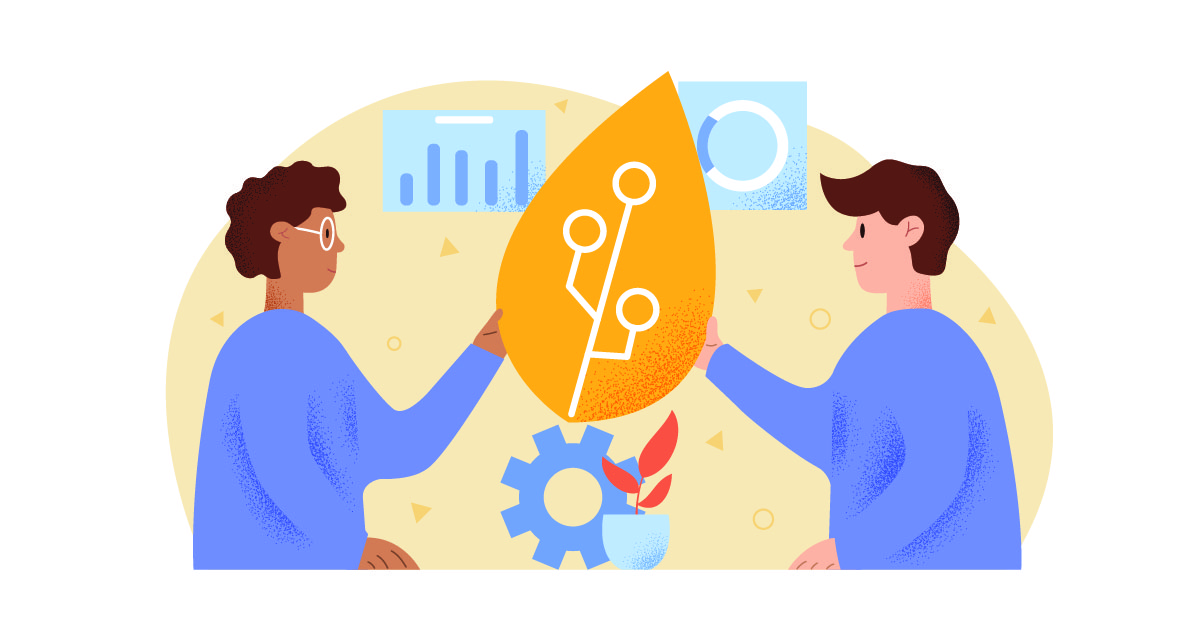 The Art Of Building Your Brand By Going Green
Earth Day is tomorrow! What will you be doing to acknowledge the annual event that seeks to better our planet? If you checked out our last blog, you'll know that Earth Day provides your business with excellent opportunities to grow its audience. We listed such acts as using videos to tell your company's story, giving your customers calls to action and teaming up with environmental groups to show your support of Earth Day and the environment at large.
In today's blog, we'll continue our focus on the art of building your brand by going green.
Invite your community to join you in your green ways.
Earth Day isn't just about taking actions that help to conserve energy and protect the environment. It's about community. Working with others for the betterment of our planet is arguably the best benefit that comes from the annual event. You can utilize Earth Day to encourage greater interaction between your business and its customers.
"Don't underestimate how willing people will be to support your environmental and social responsibility efforts," says LeeMarie Kennedy on GoShippo.com, "Interaction is an important part of green marketing. Use your brand power to create communities of common good (which now, more than ever, we need).  
Blog about your company's efforts to go green.
Here's one right out of the "practice what we preach" column. Clearly, we enjoy posting blogs. They work wonders in helping to build SEO, which generates higher ranks in search engines. Blogs also help to keep our website fresh, thereby communicating an ongoing growth of our brand. Blogging about your company's support of the environment is a great way to grow your company's reputation among those who so highly value the act of going green.
"Has your company reduced its manufacturing emissions, switched to recyclable packaging materials, reduced waste, reclaimed raw materials, or improved its supply chain?" asks Iterable.com, "What about switching to sustainable lighting or increasing the use of solar or wind energy? These behind-the-scenes efforts might not be all that glamorous, but they're still something to share if the net effect is a lighter footprint on the planet. Transparency like this goes a long way in connecting with consumers."
Partner up with other businesses.
Partnering up with a non-competitor is a year-round good idea. It helps to open up your brand to a wide range of consumers that you may otherwise never meet. As Earth Day approaches, reach out to like-minded business owners to discuss how you are both uniquely celebrating the planet. Post stories on social media plugging those businesses in exchange for the same gesture. It will go a long way in expanding your reach.
"Influencers aside, allying yourself with like-missioned partners is a great way to expose your brand to new and evolving channels," writes Kennedy, "A brand partnership is a mutual agreement between two or more businesses in which they commit to helping each other break into new markets, increase brand exposure and add extra value to products and services."
Could you use some help getting your Earth Day marketing campaign off the ground?
Contact Synergy Merchants for assistance! Our unique merchant cash advance program can fund your business within 24 hours! To learn more, please don't hesitate to call us at 1-877-718-2026 or email us at info@synergymerchants.com. You can also apply online for a free, no obligation quote!