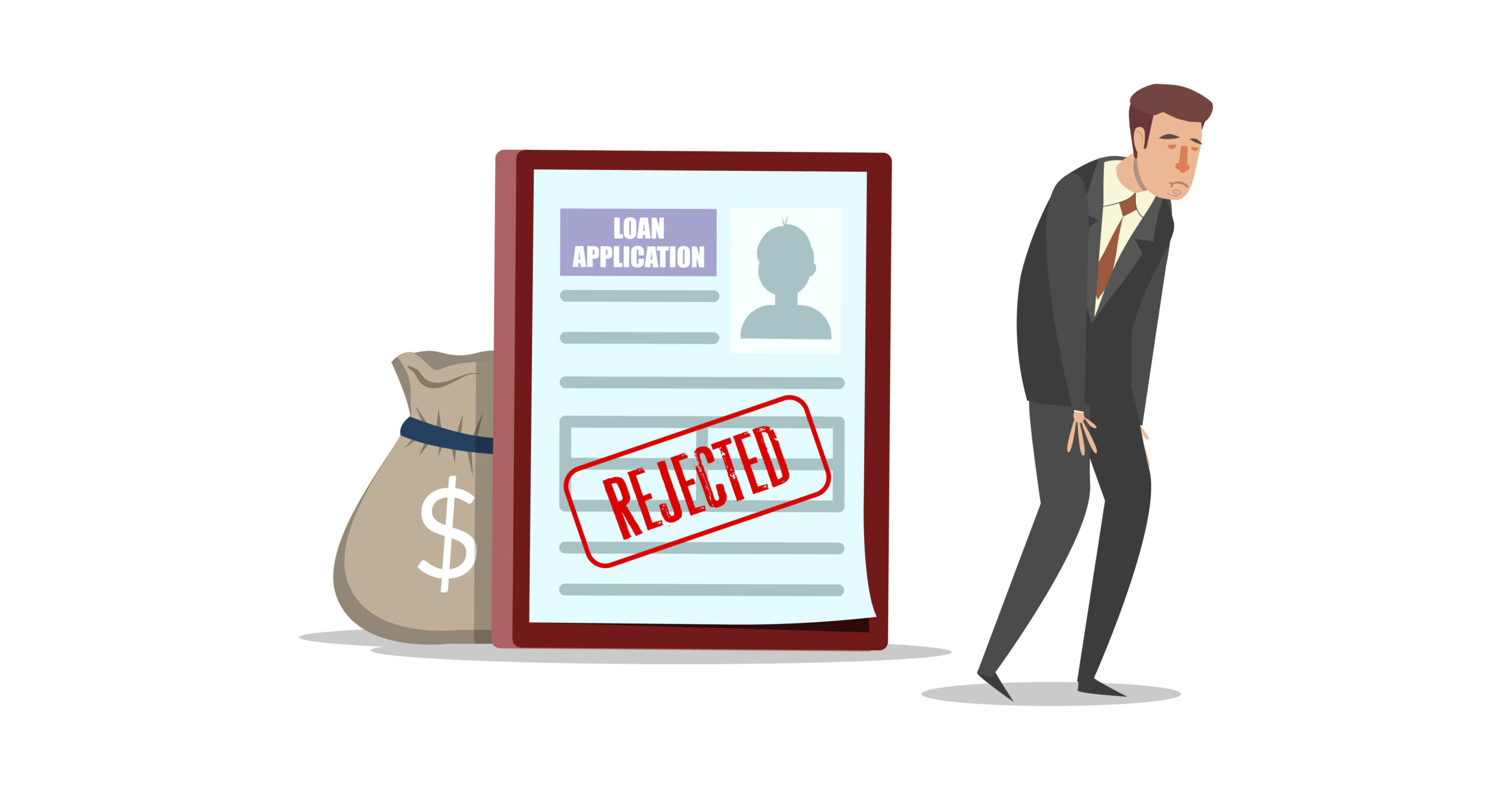 Why Did Your Bank Reject Your Business Loan Application?
Are you a Canadian business owner who would love nothing more than to grow your business? Have you ever applied for a business loan? Did your bank turn you down? For far too many entrepreneurs across Canada, the succession of answers to these questions is as follows: yes-yes-yes. Of course, the third "yes" is the most unfortunate. But, worry not. If you're one of those business owners who have been denied by your bank, you're not alone.
As noted, many entrepreneurs apply for business loans and get denied. But, all too often, they don't know why their banks rejected their applications. Allow us to shed a little light on this subject.
You didn't have a strong credit score.
Your credit score signifies just how trustworthy you are when it comes to resolving your debts. Are you reliable enough to pay back the money you borrow from the bank? When a bank's loan officer sees that you have a low credit score, he/she is bound to consider you unreliable. Bryan Daly of Loans Canada explains that business owners actually have two credit scores that are used to judge you.
"Your personal score ranges from 300 – 900 and showcases your ability to make debt payments on time," he writes, "As such, many lenders will check your score prior to approving you to see how creditworthy you are. The closer your score is to 900, the better your approval odds will be. The same rule applies to your business credit score."
You didn't have enough collateral.
What can the bank take from you if you don't pay back the money they let you borrow? That is what is known as collateral. In most cases, collateral takes on the form of a major piece of property. It could be your home, your vehicle or your business equipment. At the end of the day, a bank's loan officer needs to assure his/her institution that in the event of a loan that goes into default, it can make out with something of equal or more value to offset the loss.
"Collateral can come in the shape of a house, heavy equipment, an automobile, etc.," affirms Annabelle Amery of Become, "It may appear like a sort of 'chicken-and-the-egg' situation where you can't afford to purchase business equipment without a loan, but you can't get approved for the loan because you don't have enough valuable assets."
You haven't been in business long enough.
If you own a relatively new business, a bank's loan officer is likely to be sceptical of trusting you. Unfortunately, without a lengthy track record of showcasing success, you're not likely to be trusted with a bank's money.
"Since banks and credit unions have stricter borrowing guidelines, your business may have to be established and might not qualify unless it's been earning a solid revenue for several years," informs Daly, "Luckily, some alternative lenders are more lenient and won't reject your business loan request if your company has been operating for at least 3 – 6 months."
Synergy Merchants is one such alternative! Our unique merchant cash advance program enables all types of business owners to get their hands on funding. Regardless of your credit history or length of time in business, you can be approved in less than 24 hours! For more information, please don't hesitate to call Synergy Merchants at 1-877-718-2026 or email us at info@synergymerchants.com. You can also apply online for a free, no obligation quote!