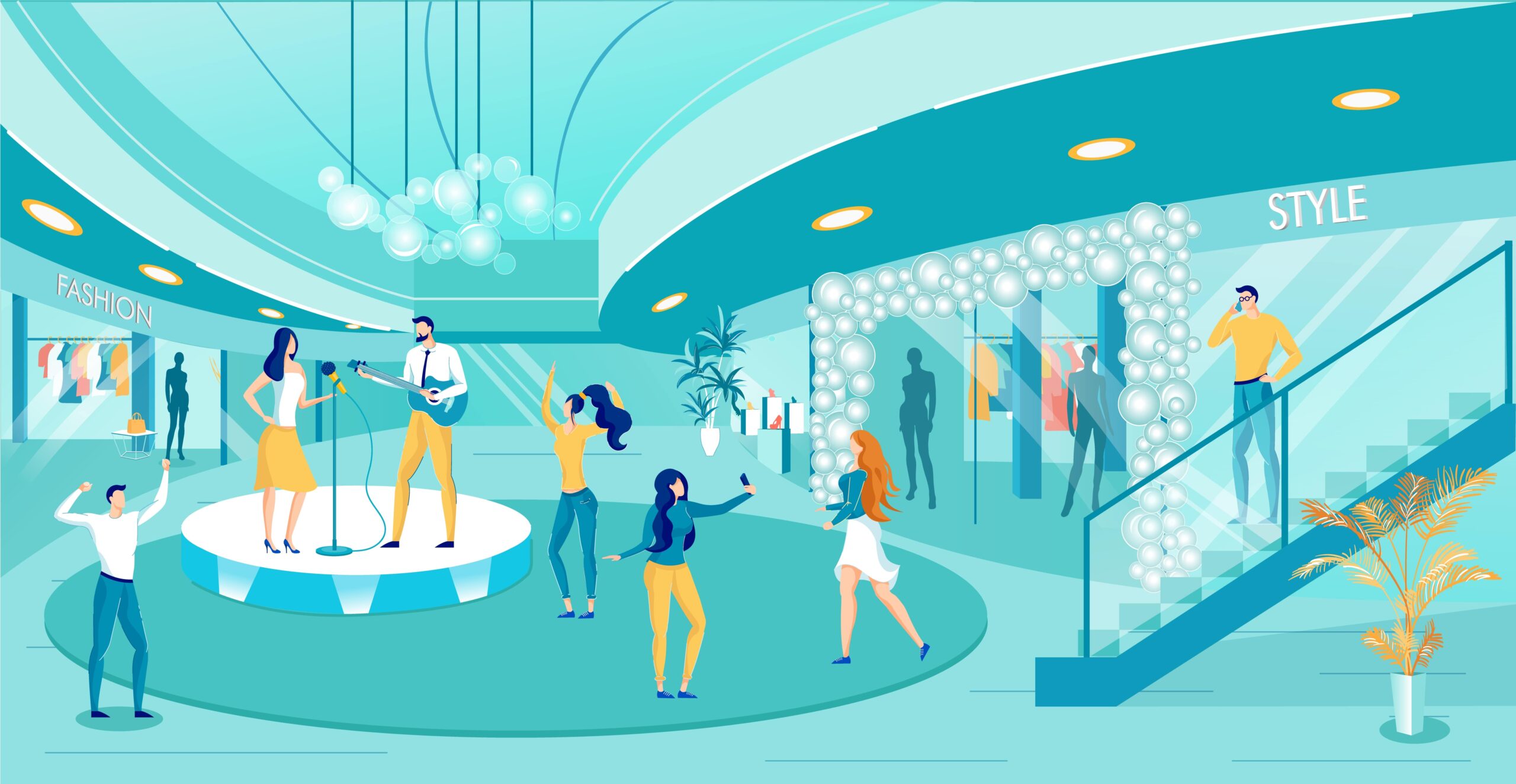 The Art Of Using Music To Amplify Your Small Business
When it comes to standing out in a competitive market, small businesses need creative and captivating ways to connect with their audiences. Enter the universal language of music! Whether you're running a quaint café, a trendy boutique or a cozy bookstore, incorporating music into your brand promotion can be a game-changer. Let's explore the exciting ways in which music can become a powerful marketing tool for your small business.
Craft the perfect playlist.
Music sets the tone for any space. Take the time to curate a playlist that aligns with your brand's personality and values. Streaming services like Spotify make this really easy. If you own a serene coffee shop, you may want to opt for mellow tunes to create a relaxed ambiance. A vibrant fashion boutique, on the other hand, may pump up the energy with upbeat tracks.
"Upbeat music is a great way to get energized," writes Aytekin Tank on Entrepreneur.com, "In fact, research shows that uptempo, pleasing music can boost your mood and motivation. It also increases arousal and alertness."
Host live music events.
Transform your small business into a live music hotspot by hosting regular events. Feature local musicians, bands or acoustic performers that complement your brand's identity. Live music gatherings draw in new customers, create a lively atmosphere and give your small business a unique edge. Promote these events on social media, through email newsletters and local event listings to attract a diverse crowd and increase foot traffic.
Hosting live music events is especially beneficial in the restaurant industry. "Good live music entices your customers to stay longer and spend more money on drinks and food," notes WebstaurantStore.com, "Hosting a band in your venue livens up the atmosphere, which entices potential customers walking by to come in. You can also draw in a new customer base, since the band's local fans will most likely show up for the event."
Create a signature jingle.
Develop a distinctive sound that encapsulates your brand's identity. Use it consistently across your marketing channels. This could be a catchy jingle for radio ads, a sound logo at the end of your videos or a unique ringtone for your phone lines. A well-crafted signature sound enhances brand recall and leaves a lasting impression on your customers. Having a jingle makes it easier for consumers to remember and recognize your business.
"Jingles help your business stand out from the crowd," insists Fiverr.com, "Customers will keep your brand on the back of their minds whenever they're reminded of the catchy tune."
Add music to your email marketing campaigns.
Consider adding audio snippets of popular songs that align with your brand or seasonal offers. This not only makes your emails more engaging but also helps build an emotional connection with your audience.
You may also wish to invite your email subscribers to enter a music-infused contest. Ask them to submit videos of themselves singing along to a specific song related to your brand. Offer enticing prizes such as gift cards or exclusive merchandise to boost participation. Such contests create a buzz around your small business and expand your online reach.
How can Synergy Merchants help you to use music to amplify your small business?
No matter your marketing strategy, our unique merchant cash advance program can fund your business within 24 hours! To learn all about it, please don't hesitate to call us at 1-877-718-2026 or email us at info@synergymerchants.com. You can also apply online for a free, no obligation quote!