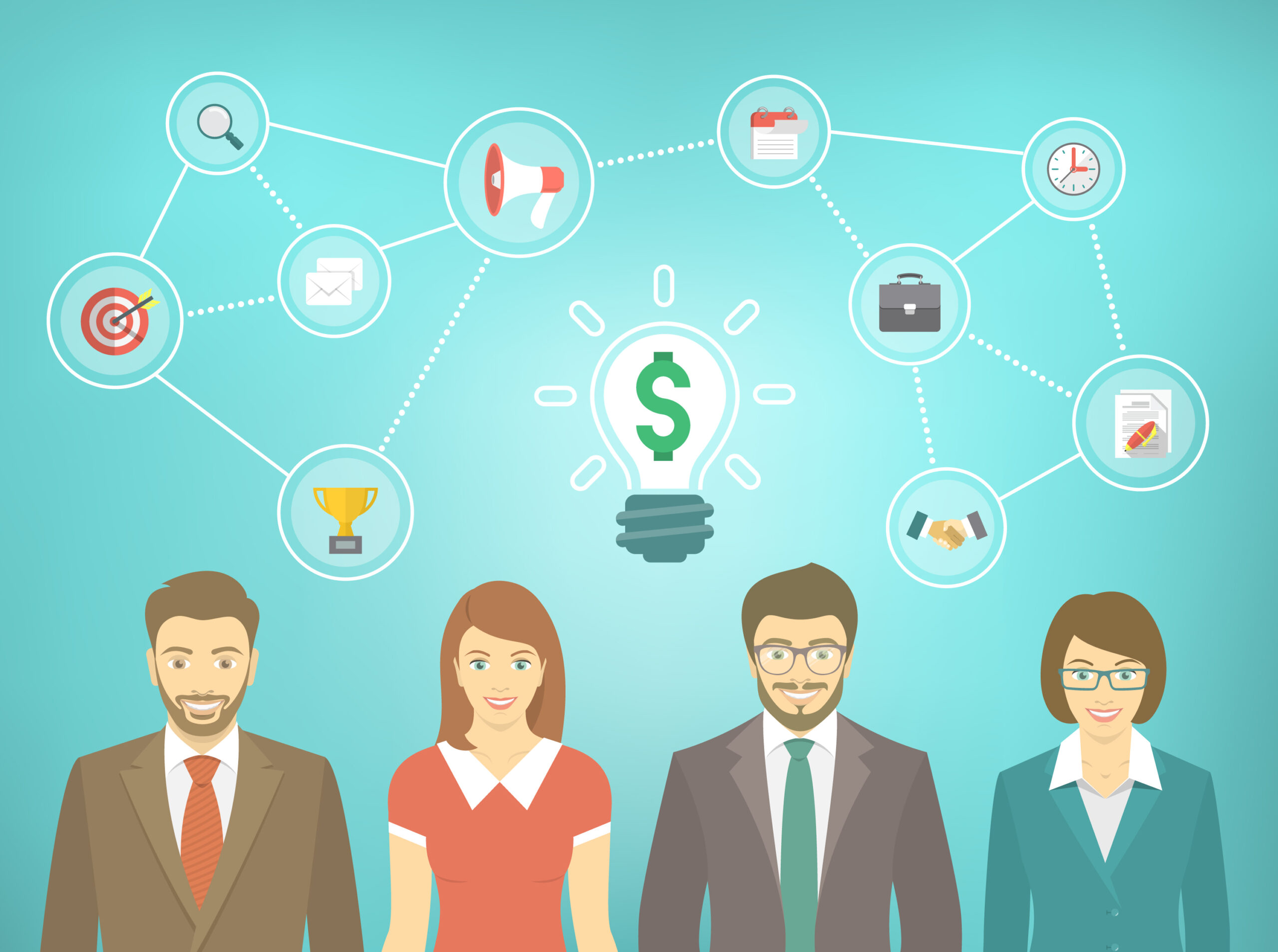 The Art Of Boosting Revenue Through Entrepreneurial Collaborations
For small business owners, collaborating with like-minded entrepreneurs can be a secret weapon for success. The union can drive growth, amplify reach and generate greater revenue. The concept of "coopetition" (cooperative competition) highlights the win-win potential when entrepreneurs join forces. What are some of the best ways to boost revenue through entrepreneurial collaborations?
Set up a cool cross-promotion.
"You scratch my back and I'll scratch yours." That concept is, after all, the entire point of joining forces with another business, right? By setting up a cross-promotion, you ensure that you are increasing the size of the customer base that is introduced to your brand. Both businesses will be able to gain access to a wider audience, encouraging customers to indulge in unique experiences.
"For example, a bakery and a neighbouring laundromat may decide to cross-promote each other's services," suggests Indeed.com, "The laundromat can offer bakery discounts, while the bakery can offer free samples in the laundromat. The bakery may experience increased traffic because of the discounts, and the laundromat may experience an increase in customers due to the baked goods served in the store."
Create bundled products or services that offer added value.
Come up with a unique package that can only be offered if you partner up with a non-competitor. For example, a fitness studio and a healthy meal delivery service could combine forces to offer a "Wellness Package". The package could include workout classes and nutritious meals. Your bundle will entice customers to try multiple offerings at once, increasing revenue for both businesses.
"Everyone loves to secure a deal, and that's one of the biggest draws of a product bundle," writes Caroline Appert on TheGood.com, "Customers get more products for less. It's a win-win. Highlighting how much they are saving will help shoppers see the value of a bundle – but don't make it all about price. The value of a bundle also lies in the products included."
Host a pop-up shop or collaborative event.
A pop-up shop is a fun event that can draw in customers who may otherwise ignore your business. When paired with another unique business, your event can create a vibrant atmosphere, attract foot traffic and provide an opportunity for cross-selling.
"It may be beneficial to collaborate with public entities such as libraries, town halls, activity centers or gyms," says Indeed.com, "Your events can promote products that are meaningful to your community. For example, a sports drink company and a sports gear company may host a marathon in their community. All participants can receive free entry, sports drinks and temporary rental gear."
Launch a referral program.
What better way to grow your customer base than to work with another brand that can refer its customers to yours? Offer incentives like discounts, freebies or exclusive access to encourage referrals.
"Cross-promotional referral programs can offer customers multiple products from different stores to help advertise for both businesses," says Indeed.com, "Potential customers may trust customer testimonies, so referral programs can increase the number of sales leads who eventually become customers."
Are you considering starting a business partnership, but are concerned about the costs that may be involved? Contact Synergy Merchants to find out how our unique merchant cash advance program can help you. Call us at 1-877-718-2026 or email us at info@synergymerchants.com. You can also apply online for a free, no obligation quote!