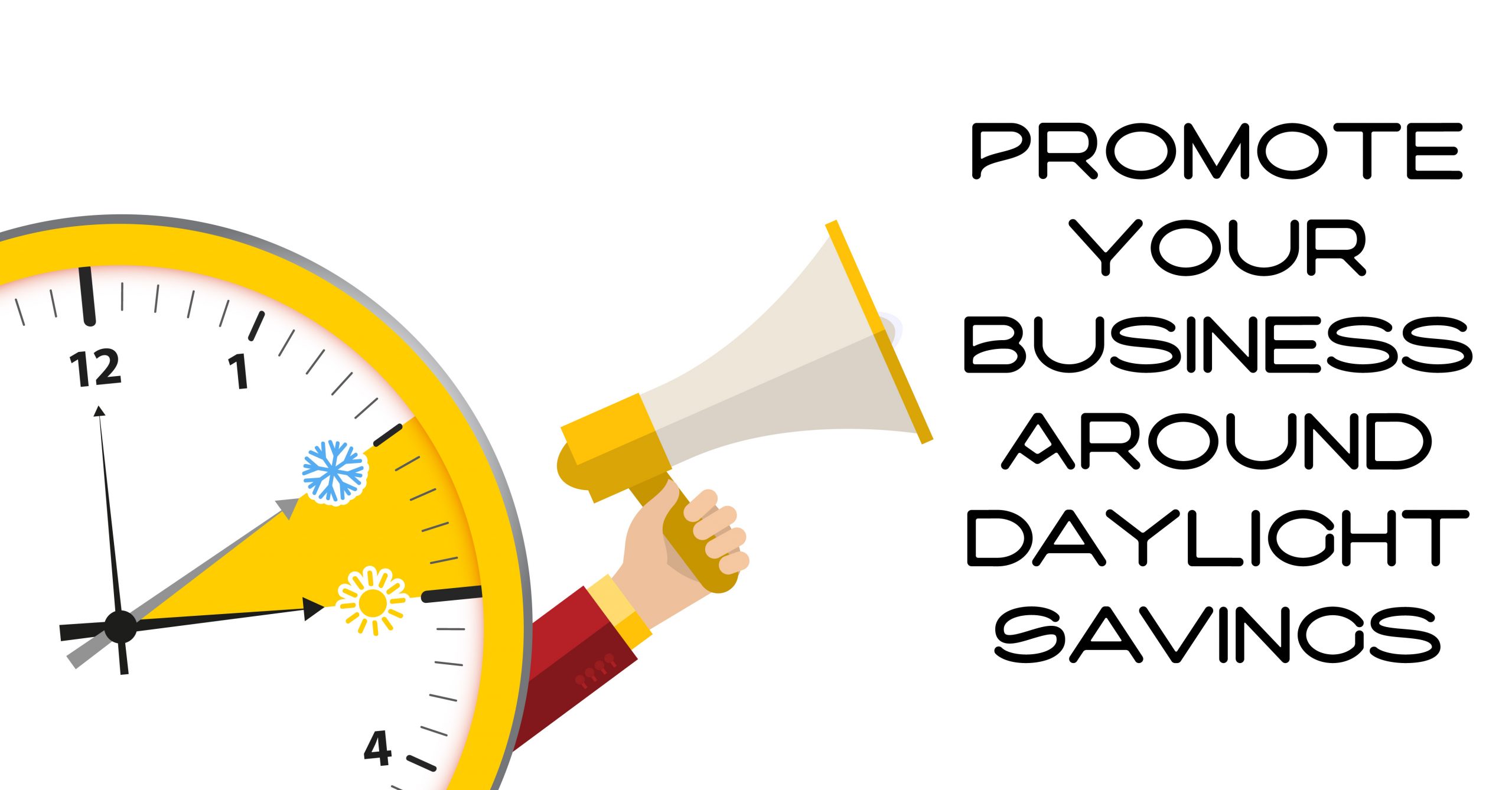 Promoting Your Business Around Daylight Saving Time
Here's a reminder that this coming Sunday, March 8th is when Daylight Saving Time begins. To be clear, at 2:00 a.m. Sunday morning (or Saturday night), you will need to push your clocks forward by one hour, effectively making the time 3:00 a.m. Yes, it's time to "spring forward" – and many Canadians hate it. Losing an hour of sleep is usually met with displeasure. However, Daylight Saving Time does present your business with some great marketing opportunities.
Remind your audience about the benefits of evening shopping.
One great benefit of Daylight Saving Time every spring, is that it offers us all more daylight during the day. In the wintertime, the sun tends to go down as early 5:00 p.m. some nights. This often promotes more dreariness and depression. With more sunlight in our days, people are generally put into happier moods. Not to mention, it encourages them to stay outdoors longer. Now is a great time to remind your customers that they can visit your store during sunlit evening hours.
As ProCon.org mentions, the "spring forward" time of year is great for the economy. "Later daylight means more people shopping after work, increasing retail sales, and more people driving, increasing gas and snacks sales for eight months of the year (the time we spend in DST)," says the site.
Offer consumers ways they can "make up" for their lost hours.
As mentioned, many people hate the idea of losing an hour in the day. Address this issue by offering your customers some special savings in the week leading up to and the week following this Sunday. Launch a sale that offers discounts that "make up" for the time they will lose on March 8th. This is a great way to generate excitement about any and all of the products and services you have available.
On PsPrint.com, Brian Morris agrees that business owners should "make up for the loss in time by offering your customers a special incentive. Promote your DST sale with postcards, flyers, and banners to reach your target audience and your entire local market."
Provide your customers with complimentary pick-me-ups.
Again, the start of Daylight Saving Time deprives people of some sleep. As a result, many can be cranky or just downright annoyed at the fact the time has changed. Make your store a happy place by offering such pick-me-ups as free cups of coffee or water bottles. Promoting both good cheer and wellness is a great way to intrigue your target audience, especially since DST is known to have some ill effects.
"One study found that the risk of a heart attack increases 10% the Monday and Tuesday following the spring time change," reveals ProCon.org, "Researchers found an increase in cluster headaches (sudden and debilitating headaches) after the fall time change."
No matter how you choose to promote your business around daylight saving time, Synergy Merchants can help you to afford the new campaign. Contact us to learn about how you can get funding for your business in less than 24 hours through our unique merchant cash advance program. Please don't hesitate to call us at 1-877-718-2026 or email us at info@synergymerchants.com. You can also apply online for a free, no obligation quote!