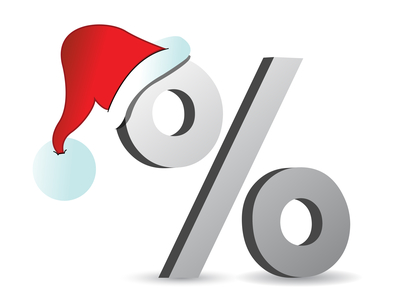 How To Promote Your Small Business During The Holiday Season
It's no secret that we are currently experiencing the biggest shopping season of the year. Each and every year, the holiday season brings out shoppers in droves. And business owners all throughout Canada reap the benefits of making all of those extra sales. Or do they? Not all business owners can assume that holiday shoppers will automatically increase their profits. It's important to launch advertising campaigns to highlight the discounts you have to offer.
How important is it to offer discounts at this time of year? Needless to say, the majority of shoppers are looking for discounts during this time of year. Just wait until Black Friday comes along next week and you'll be reminded of how important it is for shoppers to get highly-sought after items for low prices. It's important, by the way, to not just offer discounts on particular items. A storewide sale is the way to go.
At least, this is what brand strategist, Catherine Schutten believes. On LocalVox.com, she writes that "when you run simultaneously run sales and discounts that apply to certain products/services only, customers often feel restricted — the exact opposite of what you want a holiday shopper to feel when considering what purchase to make…A storewide discount is an opportunity to collect information from customers that you can use for future marketing campaigns."
How important is it to take advantage of Black Friday? It is definitely a day that should be taken full advantage of by retailers of kinds. Traditionally known as the busiest shopping day of the year, the day after American Thanksgiving is one that even Canadian retailers acknowledge as a huge sales day. Schutten writes that if storewide discounts don't necessarily work for your business, it's a good idea to extend your hours on Black Friday.
"As much as people criticize Black Friday, 22% of consumers still brave the crowds and go shopping on this infamous day," she informs, "Black Friday shoppers expect that businesses will have special hours and give them some sort of deal, whether it's a free product/service when they spend a certain amount or a discount code that they can use at a future date."
How important is it to advertise locally? It can be argued that it should be rule #1 when it comes to your holiday marketing campaigns. By reaching out to the people who live in the area where your business is located, you stand a greater chance of accumulating support. Schutten writes that consumers like shopping at local businesses. And, as a result, this gives your company a distinct advantage over certain competitors who are located further away.
"A consumer is willing to travel up to 17 minutes to shop at a local business," explains Schutten, "Being a local business gives you a competitive edge, but only if consumers in your area are aware you exist! One way to increase awareness of your business with a new audience is through online advertising. PPC (or pay-per-click) online advertising can…increase awareness of a business by 63%, making it an ideal holiday advertising vehicle for any type of local business."
How important is it to get extra working capital in order to afford the launch of your new holiday-themed marketing campaign? Quite obviously, it couldn't be more important! All business owners need money to put their advertising strategies into action. And, lucky for you, Synergy Merchants can get you the money you need in as little as 24 hours!
For more information on our merchant cash advance program or to speak with one of our licensed funding specialists to get a free, no obligation quote, simply call Synergy Merchants at 1-877-718-2026 or email us at info@synergymerchants.com.