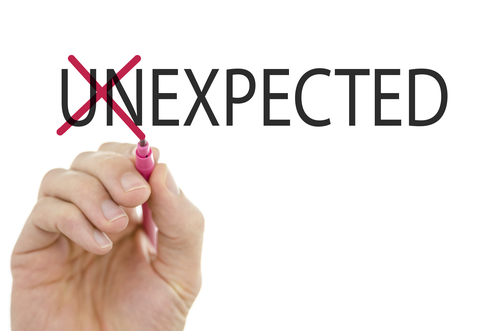 Preparing Your Business For The Unexpected
When you live and operate a business in Canada, it's very important to keep one thing in mind. Anything could happen at any time! This is especially true when it comes to our weather. Take this past weekend in Toronto, for example. In the city where Synergy Merchants is headquartered, temperatures dropped nearly as low as -30 degrees Celcius. There was little to no snow on the ground, but it was incredibly cold.
Just a few days later, we're experiencing significant snowfalls, but the weather is certainly warmer. Hovering around the 0 degrees Celcius mark, the temperatures are more bearable, but the road conditions are a lot worse. So, what does this have to do with your company? Well, depending on where your place of business is located, the Canadian winters can wreak havoc. In some cases, business owners complain of flooding when temperatures rise and the snow melts.
In other scenarios, icy cold temperatures freeze pipes and other fixtures, causing permanent damage. The point is that it's important to prepare for anything in this country. On CompanyOfWomen.ca, Nancy Harris describes what it's like to run a business in eastern British Columbia and notes just how necessary it is for business owners to be able to overcome the "chaos".
"Flooding, forest fires and even mudslides…can unfortunately be a frequent occurrence in various Canadian regions leading up to and during the summer months," she reveals, "These situations take both an emotional and financial toll on those who live and do business in those areas. However, such events are proof of the strength of those who are able to overcome such chaos and serve as a reminder that it's important to be as prepared as possible for adversity."
Harris goes on to note that most business owners aren't all that prepared. According to a recent study conducted by Sage North America, it appears as if the majority of Canadian entrepreneurs aren't under the impression that disasters are imminent, so they don't always plan for worst case scenarios. However, all business owners in the Great White North should be ready to face an emergency situation.
"While 98 per cent of respondents said they back up their financial data, 71 per cent of surveyed owners said they do not have a formal emergency or disaster preparedness plan in place," Harris reveals of the study, "Respondents cited that they haven't had any issues in the past that influenced the decision to develop a plan (41%), they hadn't thought about it (33%) or they don't think it's important for their business as reasons for not having a plan."
On Entrepreneur.com, Heather Ripley reminds us that natural disasters and compromising weather conditions aren't the only unexpected emergencies that business owners should prepare for. "Theft, a sudden death of a key executive, a bad investment, a scandal or a social-media crisis could damage a company's financial health," she points out. How a company responds to such unfortunate events can mean the difference between its growth and its demise.
At Synergy Merchants, we offer Canadian business owners the opportunity to secure money quickly through our unique merchant cash advance program. In numerous instances, our clients have used the money to address emergency situations such as damage repair due to weather and sometimes even vandalism. For more information or to speak with one of our licensed funding specialists to get a free, no obligation quote, call us at 1-877-718-2026 or email us at info@synergymerchants.com.