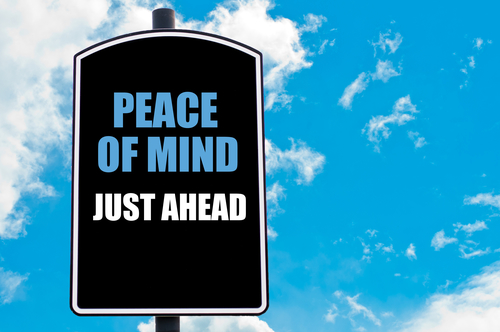 How Does A Merchant Cash Advance Provide Peace Of Mind?
All business owners require funding to grow their businesses. But not all business owners can get their hands on that much-needed extra working capital because they have bad credit. As well, some of them don't have collateral to put on the line. When you go into a bank looking to secure a merchant cash advance, there is no doubt that your credit history will come into question. As well, banks will often require collateral so that they are not left on the hook for the money if there is a problem with repayment.
How do merchant cash advances help for business owners to avoid these problems? Merchant cash advances are not loans. Therefore, there is no credit check or requirement for collateral. Needless to say, this helps to bring peace of mind to business owners who may not be able to secure loans because of these two issues. Because the money isn't borrowed, it doesn't reflect on one's credit history. And no collateral is needed.
Instead, the money is advanced to a business owner based on his/her credit card and debit card sales. The advance is representative of sales that are bound to be made in the future. It is a payment for those sales in advance. When a business owner receives the advance, he/she has the option of doing whatever he/she likes with the money. This is another way that cash advances bring peace of mind. They don't require long and drawn out business plans.
How else do merchant cash advances provide peace of mind? The repayment process makes life very easy. Recipients are never expected to make monthly payments the way they would if they were borrowing money from a bank. Instead, a small percentage of their future credit card and debit card sales are automatically taken in order to repay the advance. That way, no payment is made before the business is paid first.
Because there is no payment schedule, there is no such thing as being late. As well, with no interest accruing on the outstanding balance, there is no worry for the total amount of the repayment to increase at any time. Knowing exactly how much needs to be repaid before the advance is even taken also gives business owners great peace of mind. It doesn't matter if it takes three months or three years to repay the advance, the total amount of the repayment stays the same!
How do bank loans inhibit peace of mind? Well, as has been pointed out, the repayment of bank loans works quite differently. Monthly payments are expected by specific dates. If the payments are not made by those dates, the borrower is considered late. This not only negatively impacts his/her credit score, but also creates the risk of a late fee being charged and an interest rate increasing.
And, as mentioned earlier, collateral is generally necessary for a loan approval. In a worst case scenario, a borrower may even lose his home (which is often put up as collateral) if his/her account goes into default. If you need money to grow your business (and who doesn't?), there is a solution that can provide you with much more peace of mind than the traditional bank loan. It's the merchant cash advance!
For more information on Synergy Merchants' merchant cash advance program and/or to speak with one of our licensed funding specialists to get a free, no obligation quote, simply give us a call at 1-877-718-2026. You may also email us at info@synergymerchants.com.