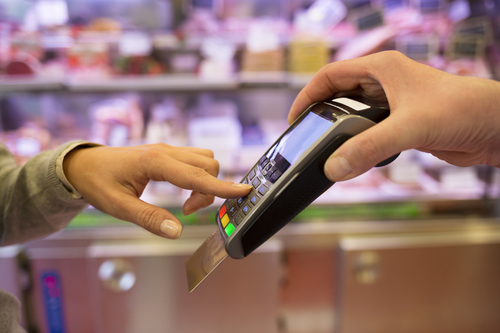 What Makes Paying It Back The Best Part?
It sounds a bit strange to say that the best part about receiving money is paying it back. But when it comes to Synergy Merchants' unique merchant cash advance program, this is what many recipients will tell you. You see, when it comes to getting money to grow your business, there aren't many options that are quicker and easier than our program. In fact, we actually can't think of any! But, as mentioned, the repayment portion of the program is what many find most intriguing.
How are merchant cash advances paid back? After a merchant has received a merchant cash advance, the repayment begins automatically through each future credit card and debit card transaction made in his/her store. A small percentage of each sale processed through either payment type is the way in which repayment takes place. So here is exactly what that means: you don't make a payment until you make a sale!
Our clients love this because it guarantees that they will never be forced to make a payment they can't afford. Not only are they making sales before making payments, but they're also not saddled with payment schedules. Unlike with bank loans or any other form of credit, there is no minimum due required by a specific date each month. As a result, there is no such thing as being late with a payment.
How are bank loans paid back? With bank loans, there is a minimum payment due monthly. Now, if the payment is not received by the due date, the account is no longer considered to be in good standing and this impacts a person's credit history. Not only are late fees often charged, but interest rates may also increase as a form of punishment. When it's all said and done, it's practically impossible to determine just how much will be repaid in total because interest is calculated based on a borrower's average daily balance.
If it sounds all a bit confusing, don't worry – you're not alone! One of the main reasons the repayment schedule of a merchant cash advance is so well liked is because of how straightforward it is. Our clients receive quotes for their advances based on their monthly credit card and debit card sales. These quotes include the amount of the cash advances they are approved for and the total costs of taking the advances.
Our clients pay one-time fees, not an interest rate. That way, they know that no matter how long it takes for them to pay back their cash advances – whether it's six months or three years – the total amount that they will be repaying remains exactly the same! Nothing accrues on top of the one-time fee over time, there are no penalties and there are no late fees. This is what makes paying it back the best part!
The team, here at Synergy Merchants, would love to discuss our unique merchant cash advance program with you in greater detail. For more information about it, or to speak with one of our licensed funding specialists to get a free, no obligation quote, simply call Synergy Merchants at 1-877-718-2026 or email us at info@synergymerchants.com.