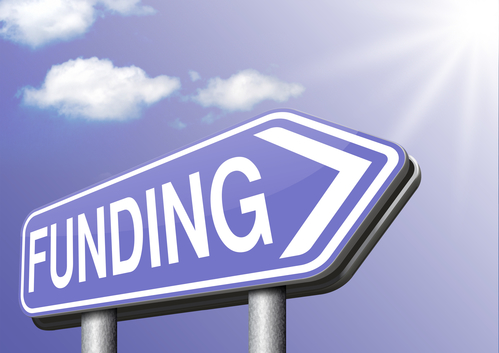 How Important Is It To Secure Funding For Your Business?
To be completely fair, we must admit that the title of today's blog is somewhat of a trick question. Let's be honest. All business owners know that it is vitally important to secure funding for their businesses. In fact, there may not be anything that is more important for the sustainability of your brand. More important than simply sustaining your business, a funding source that helps it to grow is imperative.
"A business without a funding source will flounder under the weight of its own debt," says K.A. Francis on Chron.com, "Funding is the fuel on which a business runs. A business can take different avenues to attain funding, and more than one option can be used. The chosen funding will depend on the business' desire to be in debt, how solvent the business owners are at the time the business is founded and the amount of money a business will need to launch and maintain itself through a variety of events."
Should business owners go in debt in order to secure the funding their businesses need? Once again, a trick question. At Synergy Merchants, we believe the answer to this question is a resounding and obvious "no". Our unique merchant cash advance program puts none of our clients in debt because they are not borrowing any money. By receiving an advance on their future credit card and debit card sales, they are not putting themselves at risk for further damage to their credit.
The money we provide our clients is payment for a purchase – not a loan. We buy future credit card and debit card sales to provide merchants with the ability to get funding for their businesses fast. The cash advances are paid back through small percentages of their future credit card and debit card sales so they are never expected to make regular payments that they can't afford. Our program works specifically with the selling trends of each client.
What do our clients use their funding for? This isn't necessarily a trick question because the answer isn't so obvious. The truth is, Synergy Merchants' clients may use their cash advances for anything they like! Francis explains that one of the reasons that funding for businesses is so necessary is because merchants require "seed money". "Materials, office supplies, equipment, a website and business cards all cost money and it has to come from somewhere," he explains.
Francis also explains the importance of cash flow to a business owner and how securing funding helps with it. "If the business has employees, they must be paid," he reminds us, "There are utilities to pay, insurance to buy and a laundry list of other expenses that must be paid for the business to survive. When a business first starts, profits are going to be low so business funding is needed to allow for the cash flow to meet expenses until profits pick up."
What are other popular ways to use merchant cash advances? In our experience, merchants utilize their cash advances for expansion, inventory, renovations, paying bills, buying out partners and equipment purchase and repair. As well, securing funding through our merchant cash advance program has been especially helpful for businesses that have experienced emergency situations.
"Accidents happen," Francis warns, "Fires, floods, tornadoes and hurricanes can wreak havoc on a business and its bottom line. Although insurance will cover most catastrophic events, premiums and deductibles have to be paid and there needs to be money in the coffers to pay salaries while the business is repaired. Even less disastrous events can call for a rather large cash outlay."
For more information about our merchant cash advance program or to speak with one of our licensed funding specialists to get a free, no obligation quote, simply call Synergy Merchants at 1-877-718-2026 or email us at info@synergymerchants.com.