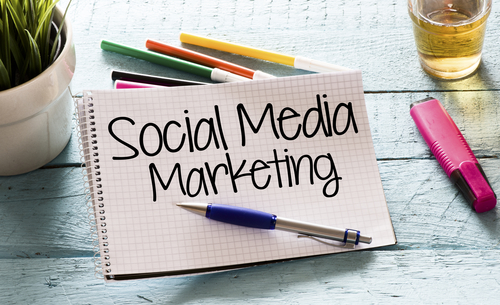 The Importance Of Utilizing Social Media To Grow Your Brand
In our last blog, we examined the topic of online marketing and explained its importance in today's business world. Without a strong online marketing campaign, your business runs the risk of appearing outdated and even out of business. As we mentioned, most Canadians browse online before they physically visit stores to partake in traditional browsing. So, the stronger your online presence, the more chances you give your business to attract customers.
At the end of our last blog, we commented upon the importance of utilizing social media to grow your brand's image. And while signing up for and creating profiles on such platforms as Facebook, Twitter and LinkedIn is free to do, there are numerous paid avenues you can take to grow your social media reach. With so many millions of people using social media each and every day, it's wise to invest some of your online marketing budget into social media campaigns.
How is utilizing social media helpful in increasing search engine optimization? "Google gives better rankings to businesses that engage with prospective clients," reports trained internet marketing strategist, Angela Jacquin on HundredRubys.com, "Pages, profiles, and posts are now indexed by Google…and the engagement of these social media items in turn help you get ranked in organic results on Google."
Keep in mind that engaging with clients and prospective customers is what social media is all about. The more you make contact with others using the same platforms, the more likely you will be to get favourable responses and increased visits to your website. This is where clicking "like" and posting comments comes into play. It helps to encourage others to do the same for your posts.
How does liking and commenting help to increase website traffic? Every single like and comment that you make on Facebook, Twitter and LinkedIn represents a link to your profile. People who notice your interactions have a direct path to your page that, in turn, provides a direct path to your site. The point of each of your likes and comments is to get people curious about what more you have to say.
It pays, of course, for you to engage others in ways that can continue conversations that lead towards the ways in which your products and services can benefit the public. Let's suppose you own a restaurant, for example. Your blog posts should cover a range of topics from favourite meals to reasons why people celebrate special occasions at restaurants. You get the picture. They're all industry-related.
After posting links to your blogs on your social media profiles, you should then seek other posts and like and post comments on them. This will reflect a positive "personality" of your brand and encourage others to look to your business for their meal-eating needs. Now, all of this does require a lot of time and energy and you may not have any of it to spend. Again, this is where your online marketing budget comes into play.
Hiring a professional blogger and social media expert can work wonders for your business. Most Canadian business owners require much-needed additional working capital in order to be able to afford such an advertising solution. This is where Synergy Merchants can help. We can get you the money you need fast!
For more information on our merchant cash advance program or to speak with one of our licensed funding specialists to get a free, no obligation quote, simply call Synergy Merchants at 1-877-718-2026 or email us at info@synergymerchants.com.