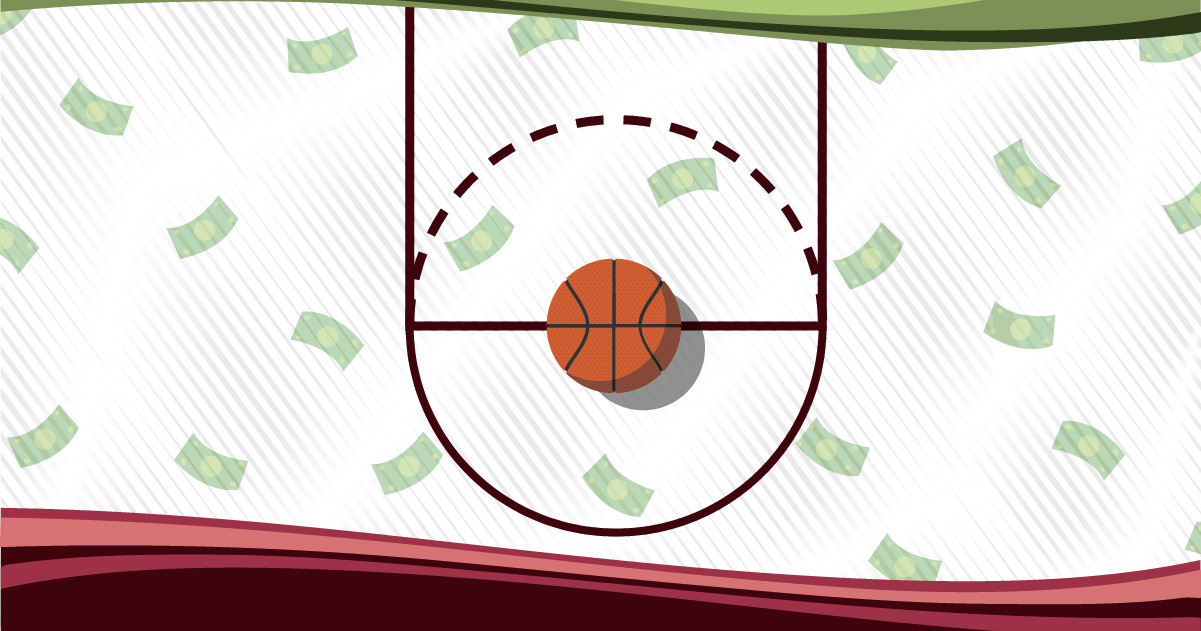 How Your Business Can Cash In On Playoff Season
It's a very exciting time of year for sports fans. Two of the four major professional sports leagues are right in the middle of their very exciting playoff seasons. Practically no Canadian needs to be informed that the NHL's Stanley Cup Playoffs are well underway. Here in Toronto, where Synergy Merchants is headquartered, our office was all abuzz with the prospect of our beloved Toronto Maple Leafs making a run deep into the postseason.
Sadly, this was not to be as our Buds were eliminated in seven games by the Boston Bruins in round one. At this point, we're cheering on the only remaining Canadian team in the playoffs, the Winnipeg Jets.
Canadian sports fans still have a lot to cheer for in the NBA Playoffs. Our hometown Toronto Raptors are currently in a battle for the ages against LeBron James and the Cleveland Cavaliers. This will be the third postseason in a row when these two teams face off. As most people know, the Cavs have gotten the better of the Raps over the past two years. This year, however, basketball fans are more confident than ever that the series will belong to Toronto.
What does all of this playoff excitement mean for your business?
Well, since it should go without saying that playoff fever is rampant at the present time, it would be wise to advertise your store around the concept of playoff action. It can begin with something as simple as getting your employees to broadcast their choices for the teams they feel will win championships. Perhaps you can set up a score board, of sorts, in your store and encourage your customers to make choices of their own.
Effectively, you will have created a contest that will work to elicit more foot traffic at your place of business. The customers who choose the winning team can be placed into a draw for a free prize. On RhinoPros.com, Fernando Gallo encourages business owners to get their employees to exhibit pride in their favourite teams on their social media accounts.
"If you live near an NBA team that's in the playoffs, you have some fans of that team on staff," he writes, "Ask your employees to show their team pride, even if it's not for the local team, and then post pictures on social media. Not only will it delight your followers, it will also make your business seem like a fun place to work (which it hopefully is)."
Create some in-store playoff action!
How fun would it be to set up some games in-store? Again, the point would be to encourage interactions between your employees and your customers that will work to boost foot traffic and heighten public opinion about your brand. Not to mention, it will be fun! On VendHQ.com, Francesca Nicasio explains how beneficial it can be to have "game night" at your store.
"Marbles: The Brain Store, a retailer that sells educational games, ran monthly game nights in its stores and have gotten great results in the form of stronger customer engagement, brand awareness, and higher sales," she informs, "Their game nights also helped them in research and development."
At Synergy Merchants, we know that launching any type of promotion can be costly. That's why we're here to help Canadian business owners get their hands on quick cash. Contact us today to learn about how our unique merchant cash advance program can get you the funding you need within 24 hours! Please don't hesitate to call us at 1-877-718-2026 or email us at info@synergymerchants.com.