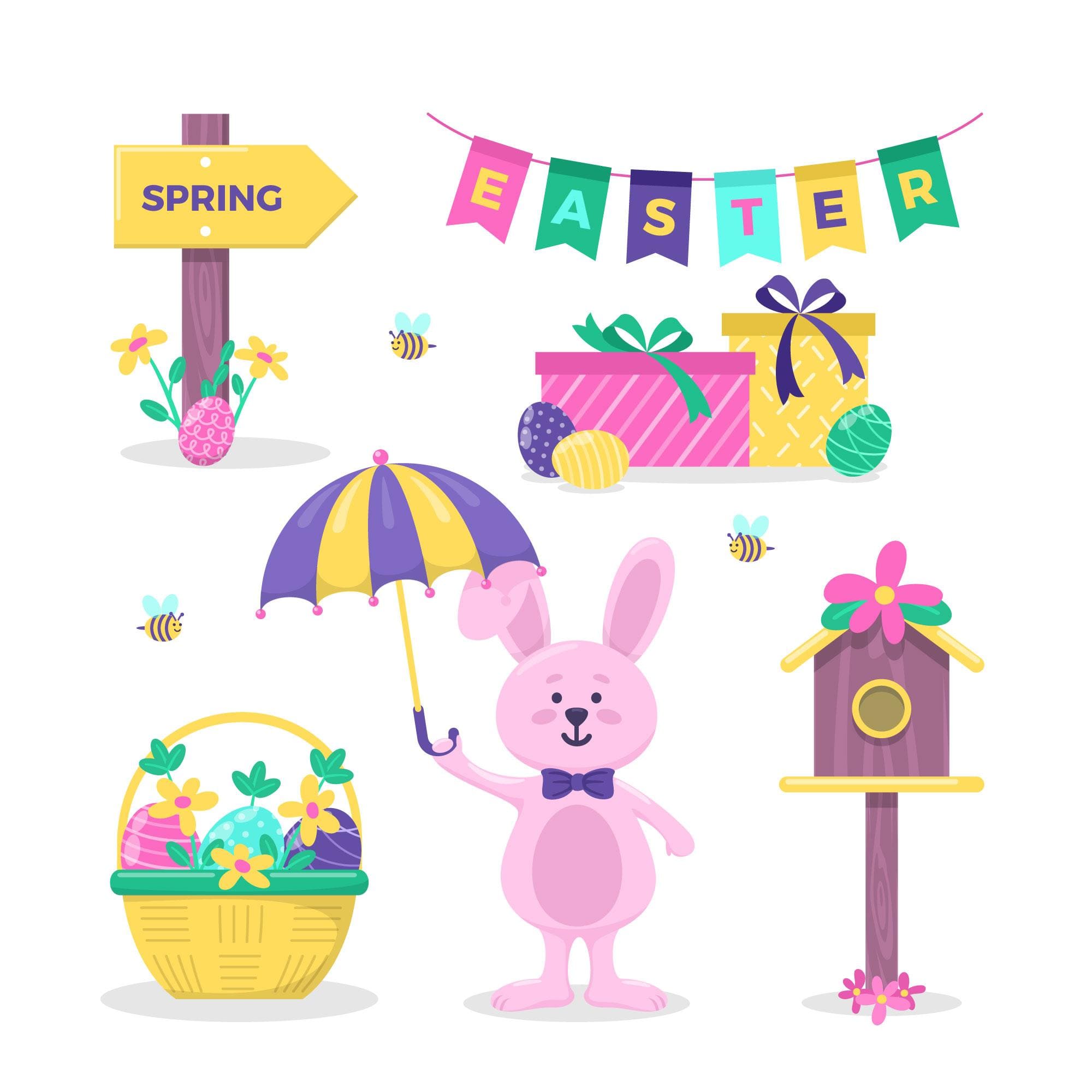 How To Uniquely Advertise Your Goods In Celebration Of Easter
The Easter long weekend takes off this Friday! Retailers across Canada are gearing up for one of the biggest sales seasons of the year. With so many retailers vying for customers' attention, it's important to stand out with unique advertising ideas that will catch the eye and entice shoppers. What can you do to uniquely advertise your goods in celebration of Easter?
Create Easter-themed window displays.
Window displays are great ways to attract passersby and entice them into your store. Create an eye-catching Easter-themed display using pastel colours, Easter eggs, bunnies and other springtime imagery. Incorporate your products into the display to showcase them in a fun and festive way.
Host an Easter egg hunt.
Hosting an Easter egg hunt is a fun and engaging way to bring customers into your store. Hide Easter eggs throughout your store and offer prizes for customers who find them. You could also hide special eggs with coupons or discounts inside, which customers can redeem at the checkout.
"You can also add Easter eggs throughout your website of either the interactive or static variety," suggests Dmitri Leonov on WiseStamp.com, "Interactive Easter eggs provide a smoother experience, and you can instantly reward customers when they find the eggs."
Offer Easter-themed promotions.
Offering Easter-themed promotions is a great way to get customers excited about your products. Offer discounts on Easter-themed items such as chocolate eggs, Easter baskets and stuffed animals. You could also offer free gifts with purchases over a certain amount, such as a free Easter egg or a plush toy.
Create social media campaigns.
Needless to say, social media is a powerful tool for advertising. Creating Easter-themed social media campaigns is a great way to engage with customers and attract new ones. Create fun and festive Easter-themed posts. They can include photos of Easter eggs, bunnies and springtime scenes. You could also run a social media contest, asking customers to share photos of their Easter celebrations or their favourite Easter memories, with a prize for the winner.
"Most social media platforms have some form of post scheduling," Leonov reminds us, "This option lets you plan campaigns well in advance so that the Easter campaign idea requires less attention during your busy Easter season."
Collaborate with local businesses.
Collaborating with local businesses is a great way to expand your reach and create buzz around your Easter promotions. Consider partnering with a local bakery to offer Easter-themed cupcakes or cookies. Join forces with a florist to offer Easter-themed floral arrangements. You could also partner with a local charity to donate a portion of your sales to a good cause.
Offer Easter-themed workshops or classes.
Offering Easter-themed workshops or classes is a fun and engaging way to bring customers into your store and showcase your products. Why not host a workshop on how to decorate Easter eggs or how to make Easter baskets? You could also offer a cooking class on how to make Easter-themed treats or a crafting class on how to make Easter-themed decorations.
Wondering how you'll be able to afford the launch of your Easter marketing campaign?
Synergy Merchants can help you! Our unique merchant cash advance program can get you the funding you need within 24 hours! For more information, please don't hesitate to call us at 1-877-718-2026 or email us at info@synergymerchants.com. You can also apply online for a free, no obligation quote!