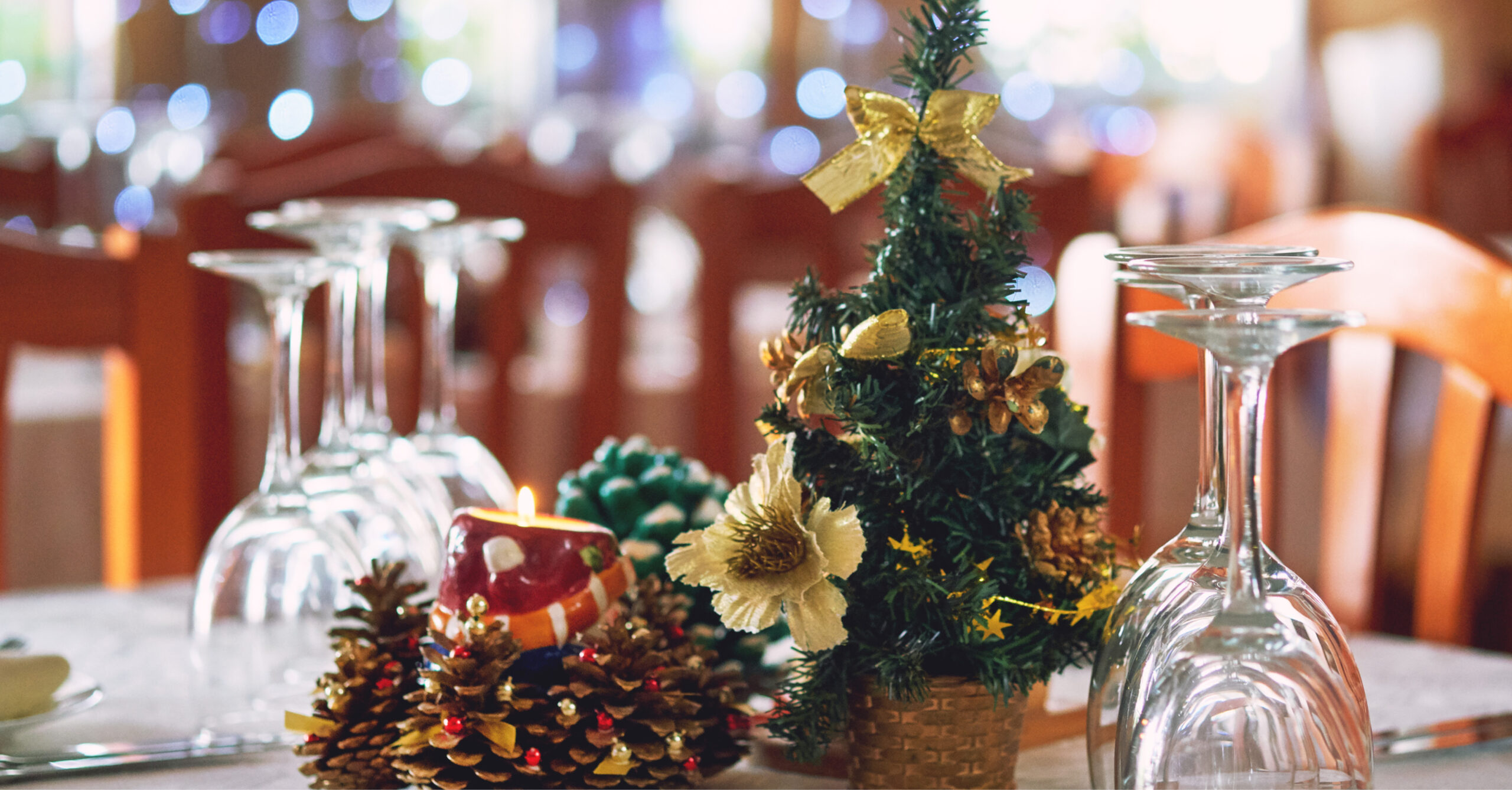 How To Make This Holiday Season Your Restaurant's Merriest!
December is officially underway! That means the holiday season is technically in full swing. In our last blog, we offered up some tips to restaurant owners to help them pack their restaurants this holiday season. We suggested creating a special holiday menu, accommodating holiday parties and offering free gifts with meals.
What else can you do to make this holiday season your restaurant's merriest?
Decorate your dining room.
We would argue that this tip belongs in the no-brainer category. It's a must that you make your dining area a festive atmosphere. By decorating, you inject the spirit of the holiday season into everyone who enters your restaurant. Make your dining area a holly jolly place to be! With festive decor, you will inspire more hungry people to select your place of business to fill their bellies during the holidays.
"No matter your stance on holiday decorations, it's a good idea to spruce up your dining room at least a little bit with some festive holiday decor," asserts Carve Real Estate, "Whether it's hanging lights, installing a beautiful Christmas tree, or adding accents of garland, these small touches can help make your dining room feel more cozy and welcoming during the holiday season."
Highlight your takeout specials.
With COVID-19 not exactly eradicated, many hungry celebrators of the holidays will continue to opt for takeout and delivery options. It's wise to continue promoting the specials you offer to those who wish to dine at home. Sarah Bricker Hunt of Constant Contact suggests that you create special holiday meals specifically for takeout and delivery.
"You can put together some of your most popular dishes or go off-menu and create a takeout menu brimming with traditional favourites," she suggests on their website, "You'll also need to decide if you want to offer hot takeout meals or dishes that your customers can heat up at home…Share your takeout promotion on social media early in the season and encourage customers to schedule their holiday meal pickup well in advance so you can plan accordingly and create maximum anticipation."
Make gift cards available.
It is imperative you remember that your holiday sales won't all come by dine-in experiences and orders for takeout and delivery. By selling gift cards, you will significantly boost sales this holiday season. Gift cards have long been known to be hot sellers, especially at this time of year. Not to mention, they are the perfect ways to encourage future business. A gift card is arguably the greatest recommendation for your restaurant a person can give to a loved one.
"Restaurant gift cards are among the most thoughtful and popular ideas to get 'the person who has everything'," says Carve Real Estate, "Gifting experiences like dining in a restaurant is a great way to support local restaurants and enjoy a night out on the town–both things that we really wanted to do for the past two-ish years."
Could you make use of some business funding to help promote your restaurant this holiday season? To learn about how our unique merchant cash advance program can help you, please don't hesitate to call Synergy Merchants at 1-877-718-2026 or email us at info@synergymerchants.com. You can also apply online for a free, no obligation quote!