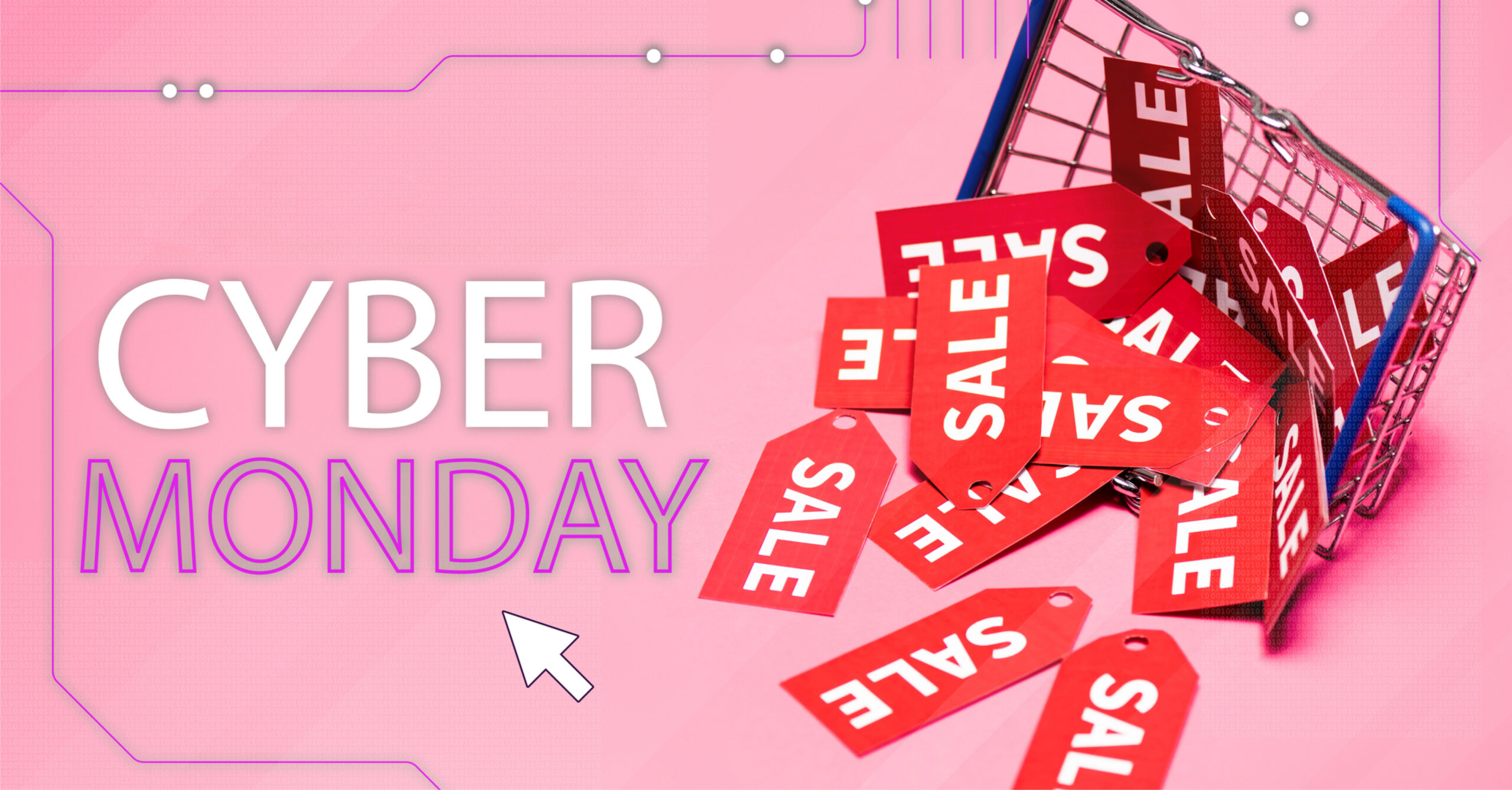 How To Ensure Your Biggest Cyber Monday Sales Ever
Black Friday goes down tomorrow! The busiest shopping day of the year is bound to be one when your store enjoys a significant spike in sales. That is, of course, if you put efforts into your marketing strategies. In our last blog, we listed some last minute Black Friday and Cyber Monday marketing tips. Cyber Monday, of course, takes place this coming Monday. What can you do to ensure your biggest Cyber Monday sales ever?
Offer uniquely-discounted bundle packages.
When your online customers purchase a particular item, why not suggest the addition of another item at a significantly reduced rate? Bundling items together will help to both clear your inventory and improve your bottom line. Many shoppers will have specific gift ideas in mind. By bundling those ideas with others, you'll help to increase your average order value.
"Up- and cross-selling at checkout is an easy way to increase your share of the billions of dollars of annual BFCM e-commerce transactions," agrees Mailchimp.com, "Another way to boost your holiday sales is to send purchasers a follow-up email featuring more deals on bestsellers or products that go with their original order."
Build a buzz all weekend long.
Use every channel you have to highlight your company's Black Friday and Cyber Monday offerings. We're talking about social media, email marketing and even in-store signage. In a Forbes.com article, Michael Averto of ChannelApe advises store owners to utilize email marketing and tease customers with sneak peeks on social media.
"Customers will begin to think about your brand and products well before the big BFCM sales, so by the time it arrives customers already have your business on their list of places to stop to purchase," he notes, "If you are first on their lists, it'll ensure you get the sale rather than some other product on their long list of BFCM deals to buy."
Go social media crazy!
There's no question that the Facebooks, Twitters and Instagrams of the world will be in high use in the days to come. Not only will business owners be using these social media platforms to promote their Black Friday and Cyber Monday sales, consumers will be sharing their shopping adventures too. As Mailchimp.com points out, social media is a marketing channel that works overtime during the holiday season.
"Consumers spend extra time scrolling through their Facebook, Twitter, and Instagram feeds, and you want to get their eyes on your products," says the website, "Publishing organic posts about the latest trends, new merchandise, or time-sensitive discounts keeps your existing customer base updated on everything related to your brand. Facebook ads have the power to deepen your appeal to a general audience or particular interest groups."
Could some extra business funding help with your Cyber Monday promotions? Contact Synergy Merchants to learn about how our unique merchant cash advance program can offer your business an injection of cash within 24 hours! Call us at 1-877-718-2026 or email us at info@synergymerchants.com. You can also apply online for a free, no obligation quote!