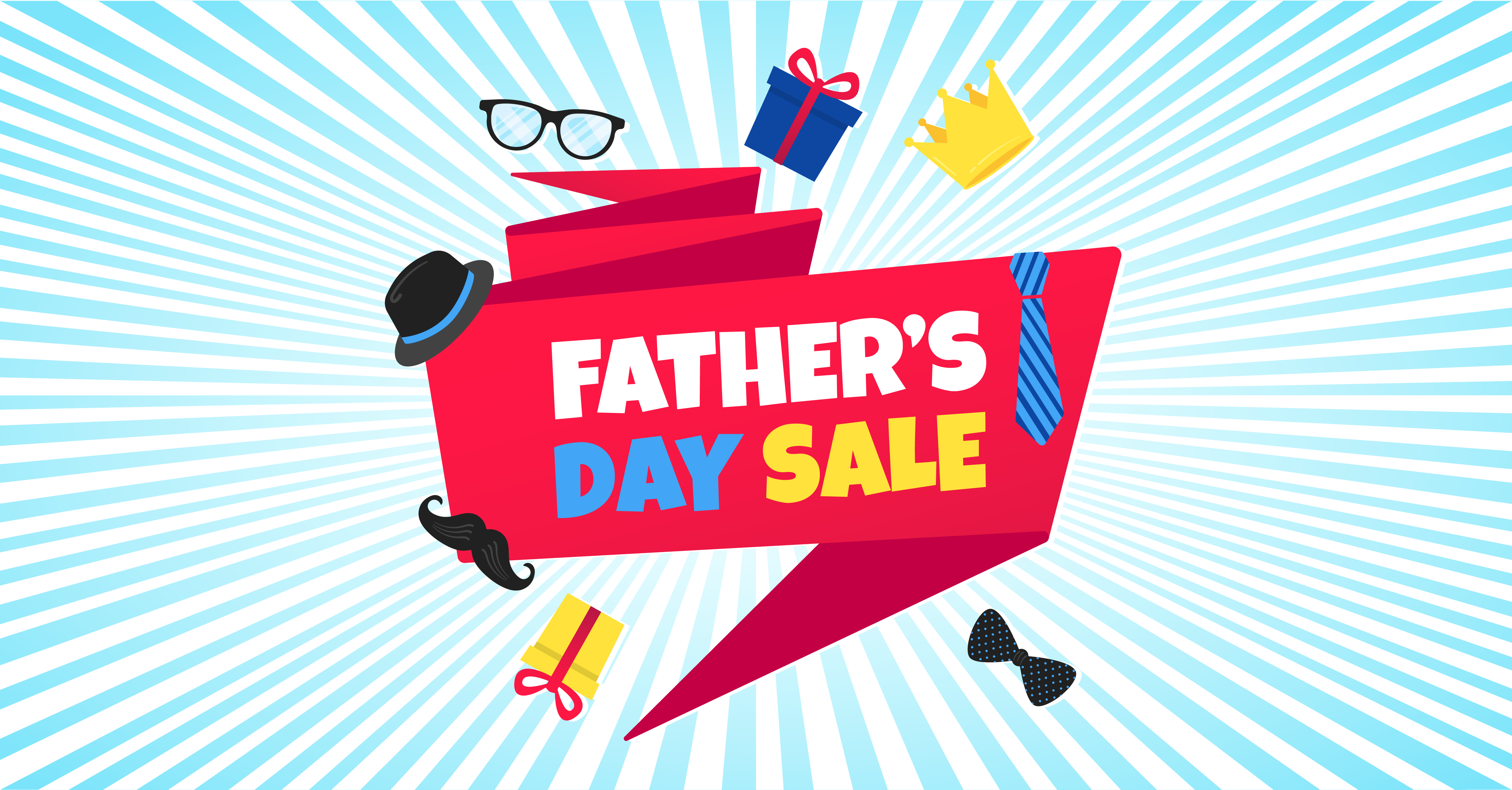 How To Boost Sales Ahead Of Father's Day
This year, Father's Day lands on Sunday, June 16th. Now, that's less than a week away. So, you may be under the impression that if you haven't launched any special Father's Day sales announcements yet, time has already run out. Not true. Over the course of the next few days, it's in the best interests of your business to reach out to your customers in order to let them know your store can satisfy all of their Father's Day gift needs.
Send a "Happy Father's Day" email to your customers.
Do it today! Compose an email and send it out to all of your customers who have subscribed to your emailing list. Be sure to send a genuine "Happy Father's Day" message so that the email doesn't come off as a blatant advertisement. However, it only makes sense to highlight some of your most popular gift ideas for Dad in your email. Invite your customers to visit your store this week in order to take advantage of some special Father's Day deals.
On Business2Community.com, Syed Balkhi stresses the importance of sending customers emails in order to boost online sales. "This may seem obvious, but it's important we remind you that the best way to get people to your eCommerce shop for Father's Day is to send out an email campaign telling people that you're having a sale that's just for Father's Day," he writes.
Put together "Father's Day" bundle packages.
What are your most popular Father's Day gifts? Which ones aren't so popular? Perhaps, you can bundle them together to a) offer your customers savings on products that would be more expensive if sold separately and b) increase sales for some of your slower moving items. Either way, bundle packages are great ways to bring attention to your Father's Day gift ideas as they show your store is keeping dads in mind.
"Go through your store's inventory and list all the items that would be suited as Father's Day gifts," advises Brenda Barron of Tyche Softwares, "Consider creating bundles of similar products and offer them at a discount. You can also offer BOGO (buy one, get one free) deals. This allows families to buy their dads a mega gift where each family member can claim credit, rather than buying separate gifts."
Target your promotions towards moms and kids.
Who else is in the market for Father's Day gifts other than moms and their children? Be sure to devise a marketing campaign that targets those most likely in the market for presents for Dad. "Don't forget that primary buyers will be moms, wives, and kids so target your messages accordingly," insists Barron.
Remember that even though Father's Day is only a few days away, you still have time to launch a marketing campaign to boost your sales. And you also have plenty of time to secure the business funding you need to launch your new campaign!
The unique merchant cash advance program offered by Synergy Merchants enables you to get your hands on cash within 24 hours! Our application process is very quick and easy. For more information, please don't hesitate to call us at 1-877-718-2026 or email us at info@synergymerchants.com. You can also apply online for a free, no obligation quote!