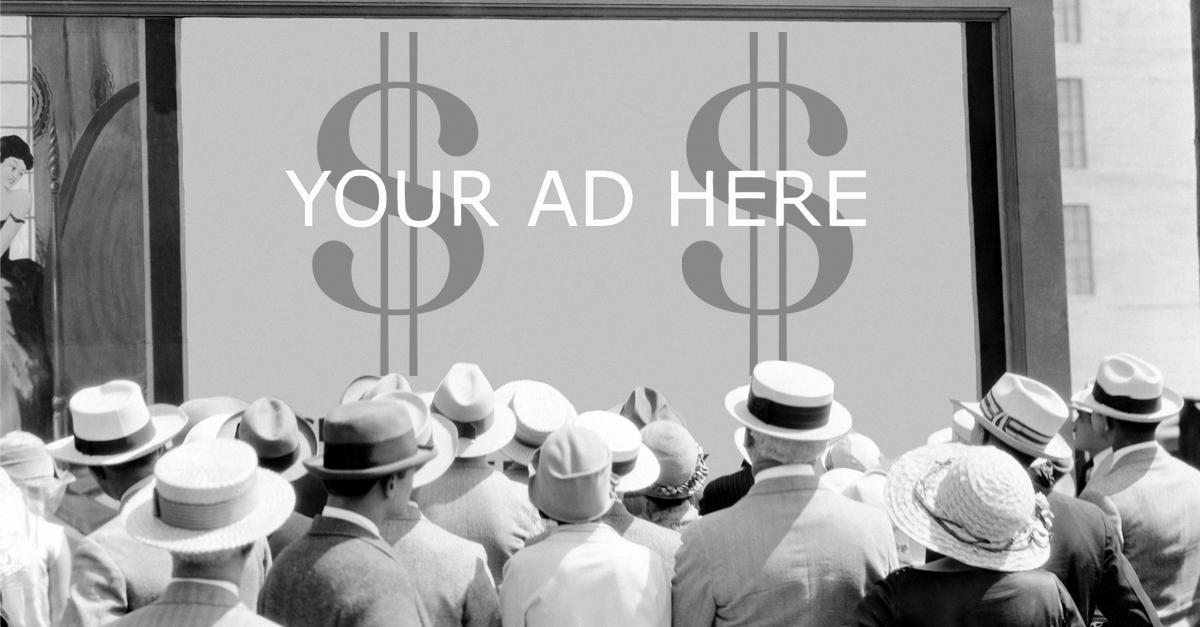 How Much Are You Willing To Spend On Advertising?
As a small business owner, one of your most important jobs is to market your business. However, like many other small business owners, you may be working with a small budget. Naturally, you're not going to be able to afford the type of spending that huge name brands spend on their television commercials.
Super Bowl commercials are the extreme example of large budget advertising. At Super Bowl LIV, which took place this past Sunday, 30-second commercial spots were reported to have cost advertisers upwards of $5.6 million! If you watched this year's ads, you'll probably understand why.
You can seem them all HERE, courtesy of CBSSports.com.
This year's Super Bowl commercials didn't disappoint.
They featured the likes of such Hollywood stars as Ellen Degeneres, Chris Evans (Marvel's Captain America) and Bill Murray who reprised his role from his Groundhog Day movie for Jeep. They came up with a clever way to utilize the day on the calendar (February 2 was Groundhog's Day) to advertise their new Gladiator vehicle. Our favourite ad, however, featured Bryan Cranston of "Breaking Bad" playing the role of Jack Torrance in The Shining to advertise Mountain Dew.
Check it out HERE!
There were also a number of Super Bowl ads that featured musical superstars including Post Malone, Lil Nas X, John Legend, MC Hammer and Missy Elliot. Given the traditional who's-who of performers who appeared in commercials during the Big Game (the Kansas City Chiefs pulled off a come-from-behind 31-20 victory, just in case you were unaware), it's clear the marketing budgets were enormous just to hire the talent alone.
What type of advertising makes the most sense for your business?
Your small business may not necessarily require the need to create a television commercial. Regardless of the talent hired to perform in the ad, such a marketing method is always a pricey undertaking. Perhaps, your company's efforts should be directed towards online advertising avenues that include big pushes on social media. Maybe taking traditional routes such as mailing out flyers would work for you. No matter what you choose, it's important to budget wisely.
Based on the recommendation of the U.S. Small Business Administration, American marketing company, Nuphoriq reports that you should spend "7 to 8 percent of your gross revenue for marketing and advertising if you're doing less than $5 million a year in sales and your net profit margin—after all expenses—is in the 10 percent to 12 percent range."
Your marketing budget is often determined by your industry.
On SmallBizTrends.com, Shawn Hessinger reveals the findings of a Sageworks study on small business advertising. It found that the average small business invests about one percent of its revenues into advertising. However, he goes on to note that retailers often spend quite a bit more to advertise their stores.
Hessinger quotes Sageworks analyst, Libby Bierman as saying "within retail, privately held furniture stores and jewellery stores with less than $10M in annual revenue invest more than 4 percent of revenue back into advertising. It may be that these firms see advertising as a critical driver of foot traffic, a big arbiter of their success."
No matter how you choose to advertise your business, Synergy Merchants can help you with your marketing budget. Our unique merchant cash advance program can get you the cash you need to launch your new campaign within 24 hours! To learn more, call us at 1-877-718-2026 or email us at info@synergymerchants.com. You can also apply online for a free, no obligation quote!