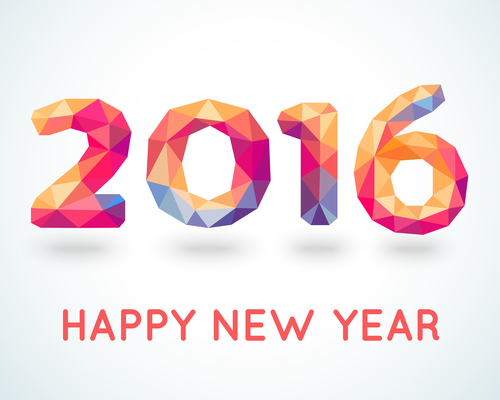 Happy New Year From Synergy Merchants!
Happy New Year everyone! On behalf of the entire Synergy Merchants team, we would like to wish you the very best for 2016. Here's hoping it will be your best year yet! And, for those of you who know our team, you're aware that we stand by what we say. We don't just wish for you to have a Happy New Year, we seek to do our part in making that so. Have you been a beneficiary of our merchant cash advance program yet?
In 2016, we are committed to amplifying our efforts to help small to medium sized business owners secure the funding they need to grow their companies. Whether they're looking to renovate, advertise, expand, buy new equipment, order new inventory, pay their taxes, reduce their debt or buy out their business partners, Synergy Merchants is here to help. After all, we know that securing a bank loan isn't so easy these days.
So how hard is it form business owners to secure bank loans? Last spring, The Small Business American Dream Gap Report revealed that "45% of small business owners who are denied financing get turned down more than once and 23% don't know why their applications were denied." Basing their findings on a small business survey, they learned that small business owners who understand their business credit scores are more likely to get approved for business loans.
http://www.entrepreneur.com/article/252735
However, they also report that "45% of small business owners don't know they have a business credit score and 82% don't know how to interpret their score." On Entrepreneur.com, Levi King examines this study and highlights the fact that understanding one's credit score is a lot more complicated than it should be. This common lack of comprehension too often leads to a business owner's inability to secure necessary funding for his/her business through banks.
"Education and empowerment around creditworthiness is a core issue, and can make or break a small business's ability to get financing," writes King, "Many business owners starting out are unaware of business credit, and may do significant damage to their credit without realizing it — primarily by maxing-out personal credit cards and/or credit lines because they believe they have no other choice. This short-term approach leads to significant long-term damage."
So how easy is it for business owners to secure cash advances? At Synergy Merchants, we're happy to inform our clients that there is no credit check necessary in order to secure merchant cash advances for their businesses. As a result, it's not necessary to have a handle on the convoluted task of understanding how a credit score is arrived at, in the first place. Instead, we base our funding options on the credit card and debit card sales earned by each of our clients.
Not only is there no credit check involved, but there is no interest rate affixed to our merchant cash advances either. Instead, we charge a one-time fee. If this sounds like a solution to your frustrations with securing the much-needed financing to grow your company, we'd be happy to discuss your options with you further. We offer free, no obligation quotes to any small to medium sized business owner in Canada who accepts credit cards and debit cards.
Please don't hesitate to give us a call. We can be reached at 1-877-718-2026. You can also email us at info@synergymerchants.com. Let's work together on making 2016 your company's most successful year to date!