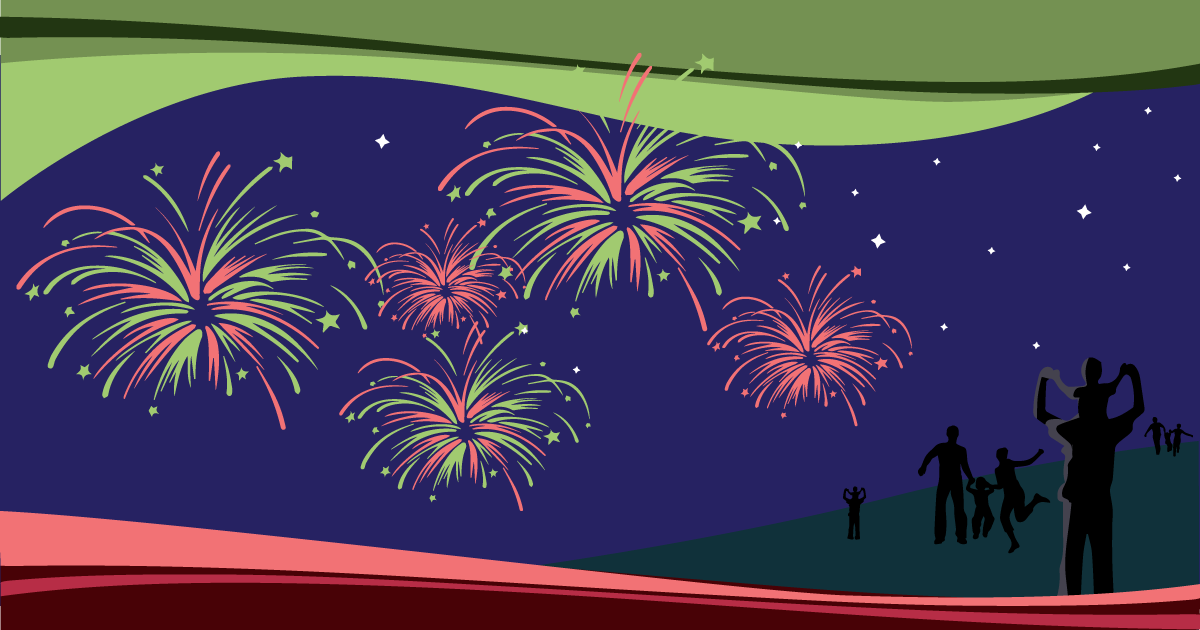 Getting Your Business Prepared For The Victoria Day Long Weekend
This year, the Victoria Day long weekend takes place between Saturday, May 19th and Monday, May 21st. That final day, of course, is a statutory holiday. And while you may not have to open the doors of your business on Victoria Day, it is certainly a good idea for you to prepare your store for the upcoming holiday celebrations.
In Canada, the Victoria Day long weekend is the unofficial start of summer. It generally marks the first time of the year families travel up to cottage country, take dips in the lake and fire up the barbeques. It's truly a wonderful time of year. To boost sales over the next week or so, it would be wise to fire up a Victoria Day sale. But, what if your business doesn't sell vacation-based items?
Partner up with other businesses!
Victoria Day presents your business with great opportunities to partner up with other merchants to help boost your sales. For example, if you hand out vouchers and/or coupons for stores that sell camping equipment, barbeques, swimwear or a variety of other fun-in-the-sun type of goods (the list could go on and on, of course), you'd put yourself in a great position to get those stores to promote your brand in return.
The benefits of partnering up with other businesses are many. As Olga Mizrahi points out on FastCompany.com, the benefits include becoming "certified" by another company, being able to double your marketing efforts, expanding your customer base, attaining referrals without commissions and growing traffic on your website.
"Some of the most popular alliances are demographic or geographic relationships," writes Mizrahi, "The key here is to ask, 'Is there a company with a product or service that overlaps with my target audience and that I can partner with for a win/win scenario?'"
When all else fails, launch a big sale!
Maybe you're not the partnering type. Perhaps, you feel the Victoria Day long weekend is too close to begin the process of connecting with other business owners. Make it easy on yourself and simply launch a big sale. There isn't a shopper alive who wouldn't prefer to save money when making purchases. Use the upcoming long weekend to offer discounts that will increase foot traffic in your store.
Keep in mind that launching a new sale will do more for you than simply boost sales. It will give you greater opportunities to connect with your customers. Making connections is a huge part of growing and maintaining customer loyalty for the long haul. On Boostability.com, Hayley Burton explains that holiday sales give you great ways to relate to your customers.
"The holidays are like the weather that everyone can talk about," she says, "Sometimes during the year it's hard to know how to connect with your customers. With the holidays, however, we've all been there, we all get it. It's a good time to show that you aren't just a company and that you aren't so different than your customers…The more real your campaign is the greater the connection you'll be able to build."
Allow us to help you launch your Victoria Day marketing campaign!
Whether you decide to partner up with another company or simply launch a new sale, you'll need some money to invest in the new initiative. Contact Synergy Merchants to find out how our unique merchant cash advance program can get you the funding you need within 24 hours! Call us at 1-877-718-2026 or email us at info@synergymerchants.com.