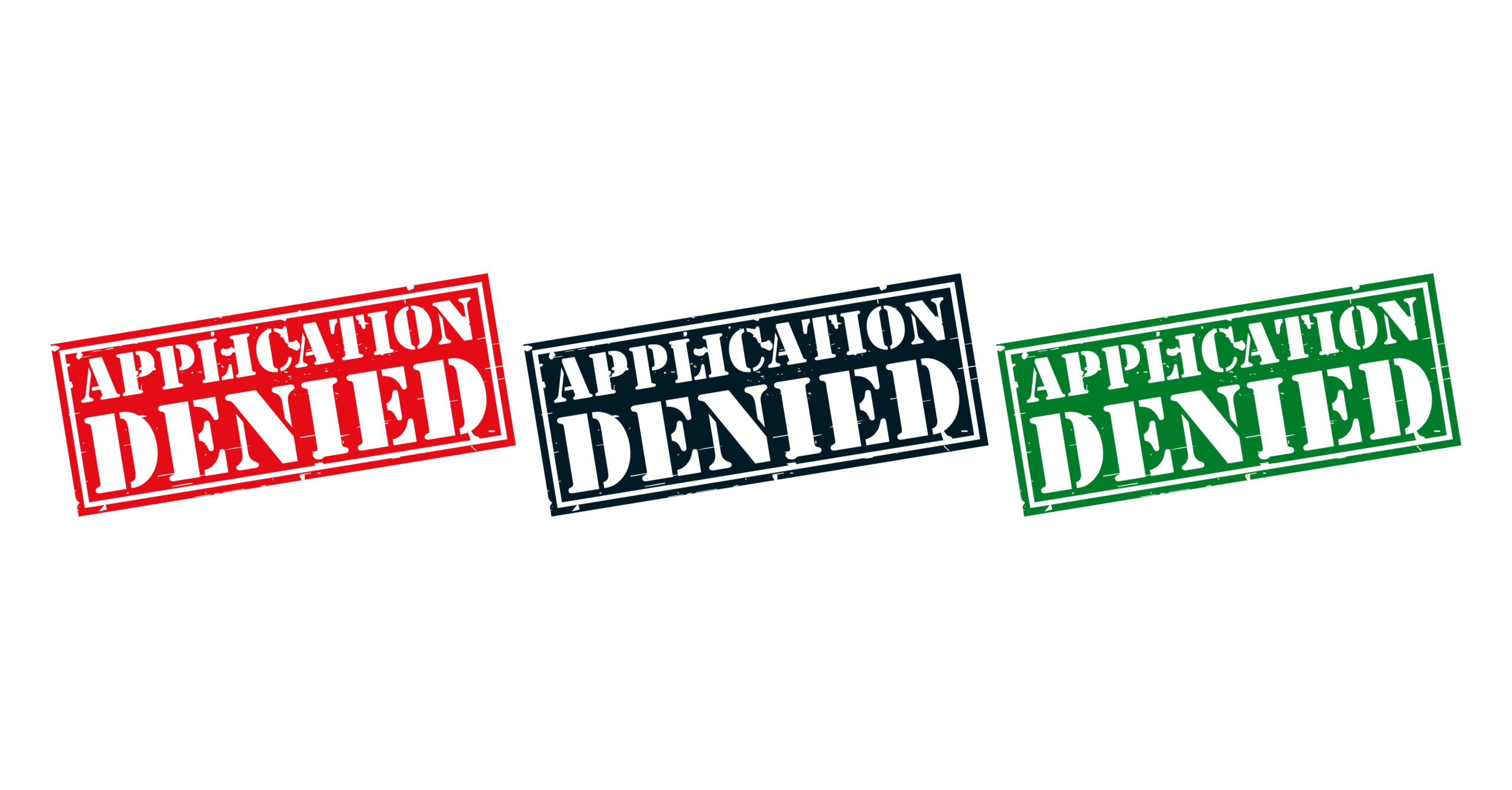 Getting To The Bottom Of Your Denied Business Loan Application
Not only have you been in business for some time, but you've also had a long-standing relationship with your bank. It sounds like a recipe for success, right? It shouldn't be all that difficult to be approved for a small business loan. Or so the thinking goes. However, after putting through your application, you've received a notice about your request for a loan being denied.
What gives? Sadly, you're in the same position as so many other small business owners across Canada. Why was your business loan application denied? Let's get to the bottom of that.
You have a poor credit score.
Have you proven your ability to repay what you borrow? Even if you have personal credit cards with a history of late payments, your business loan applications may be denied. A bank's loan officer will often look at both your personal and business credit history to determine if you are trustworthy enough to borrow the bank's money. If your credit score is low, your chances of approval will be low as well.
"Even though not everyone has the best credit, as far as lenders are concerned, this just isn't an excuse," reveals OnDeck.ca, "Poor credit is simply a sign that a borrower, or their business, does not prioritize repaying their debts."
You haven't demonstrated a strong enough business performance.
To many loan officers, it's not about how long you've been in business. It's all about how long you've been profitable. Have you been able to demonstrate that your company turns profits on a yearly basis? Or have you consistently spent more than you've earned? Banks generally support businesses that have already proven they can be successful.
"Many businesses have cash flow problems from time to time, but if your business spends too much time in the red it can mean your loan might not be approved," reports Aliyyah Camp & Jaclyn Hurst on Finder.com, "A low revenue, cash flow gaps and other problems that a loan can't fix are all red flags for lenders. If lenders see that there's no money for day-to-day operations, it shows that you're not in a position to make repayments on a loan."
You don't have collateral.
What happens when borrowers are unable to repay their loans? Banks want to make sure they don't lose out on the deals. Financial institutions want some security that they will be able to retrieve valuable property to make up for their lost funds. That is what collateral is all about. Do you have a home, vehicle or piece of equipment that you're willing to put on the line to prove your trustworthiness? As OnDeck.ca points out, all business loans require collateral.
"Unfortunately not all businesses, cash flow and profits aside, have sufficient collateral to support the size of the business loan they wish to borrow," says the website, "Another obstacle is the price depreciation of certain collateral."
At Synergy Merchants, we offer Canadian business owners the ability to take advantage of a unique merchant cash advance program. Regardless of your credit history or length of time in business, you can be approved in less than 24 hours! For more information, please don't hesitate to call us at 1-877-718-2026 or email us at info@synergymerchants.com. You can also apply online for a free, no obligation quote!