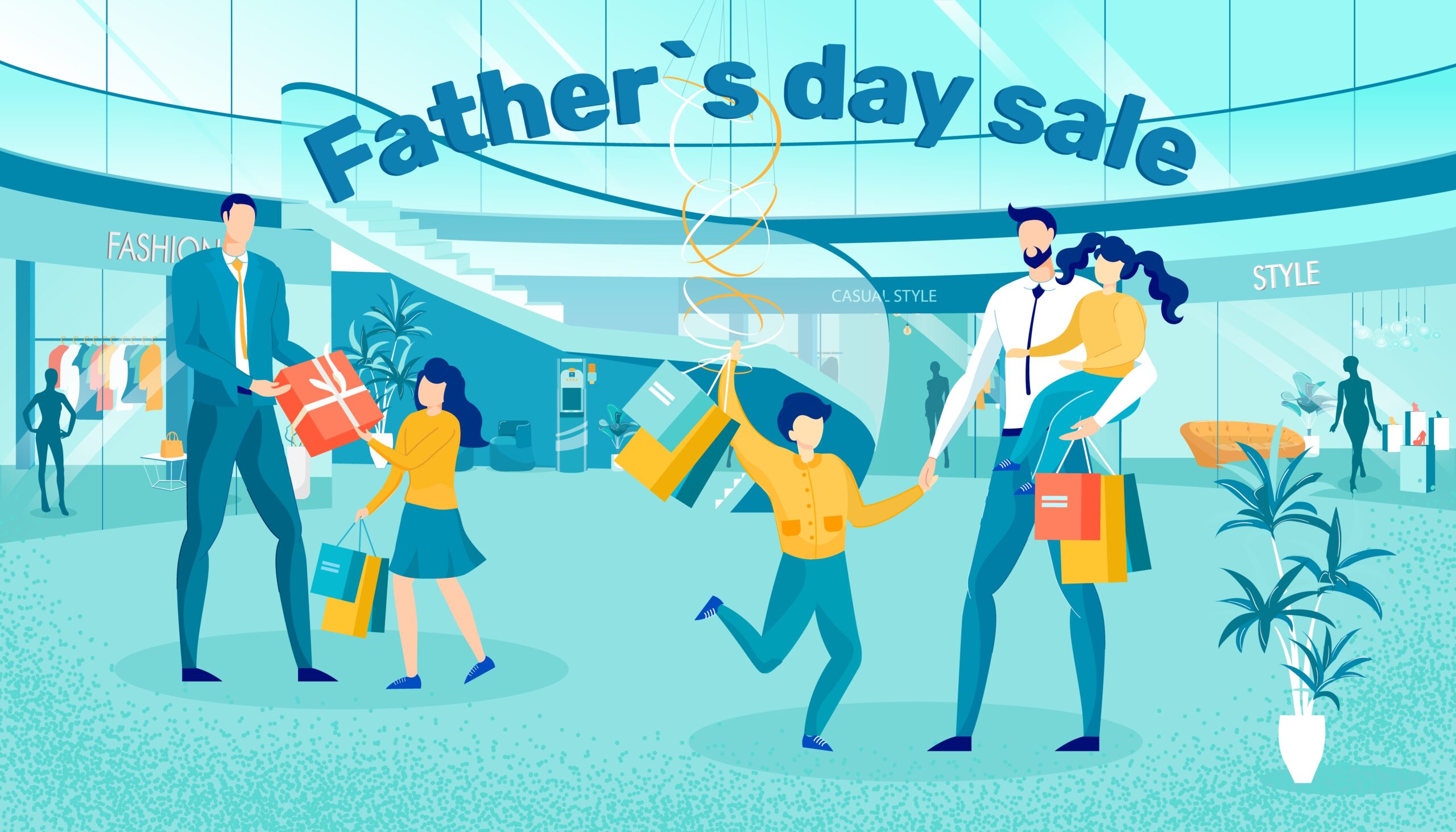 Garnering Greater Sales By Promoting Your Father's Day Delights
Father's Day will soon be here! It's arrives this Sunday, June 18th. The entire Synergy Merchants team would like to send out our best wishes to all the daddies out there. May you enjoy your special day surrounded and celebrated by your loved ones!
Our staff would also like to send a special shout out to all the retailers out there. As you know, Father's Day is a very special occasion that presents a golden opportunity for you to connect with your customers and boost sales. Let's explore unique and inventive ideas to promote your store and make this Father's Day an unforgettable celebration!
Create a "Dad Cave" experience.
Transform a section of your store into a dedicated "Dad Cave". Select an ideal spot and use it to showcase products and services that are tailored specifically for fathers. Decorate the area with comfy chairs, sports memorabilia and dad-themed decorations. Offer exclusive promotions or discounts on items that dads love. We're thinking gadgets, tools and hobby-related products.
Don't forget to post eye-catching signage with calls to action. Encourage customers to take pictures in the "Dad Cave" and share them on social media using a designated hashtag. #DadCave works! This immersive experience will generate excitement, drive foot traffic and create lasting memories for all.
Partner up with local barber shops or salons.
Create an offer that includes special grooming packages for dads. With this joint promotion in effect, you will enable customers who make purchases at your store to receive discount vouchers for grooming services and vice versa. This cross-promotion benefits both businesses while providing dads with awesome pampering experiences. Display the collaboration prominently in-store and online to showcase the value-added services available during this time.
Host a father-child DIY workshop.
Organize a hands-on workshop where fathers and their children can engage in creative activities together. Choose a project related to your store's niche or theme. Some ideas include building birdhouses, designing personalized keychains or creating custom T-shirts. Provide all the necessary materials and guidance for participants to craft memorable keepsakes.
This interactive experience not only strengthens the bond between fathers and their children but also generates positive word-of-mouth for your store.
Offer unique gift bundles for dads.
Whether it's the tech-savvy dad, the outdoors enthusiast or the culinary connoisseur, your Father's Day gift recipients should love these themed packages. Be sure to include a selection of products related to various interests. Add a personal touch by including a handwritten note or a customizable element.
Promote these bundles through your website, social media platforms and email newsletters. Naturally, don't forget to emphasize the convenience and thoughtfulness they bring to Father's Day shopping.
Host a Father's Day photo contest.
Encourage customers to participate in a Father's Day photo contest where they can share heartwarming moments with their dads or father figures. Invite them to submit photos and stories that showcase the special bond they share. Offer exciting prizes such as store gift cards or exclusive experiences.
Display the entries in-store or create a dedicated online gallery that showcases the love and appreciation expressed by participants. This contest not only drives engagement but also generates user-generated content that promotes your store.
How can Synergy Merchants help you with your Father's Day promotions?
Call us at 1-877-718-2026 or email us at info@synergymerchants.com to learn about how our unique merchant cash advance program can quickly fund your business needs! You can also apply online for a free, no obligation quote.