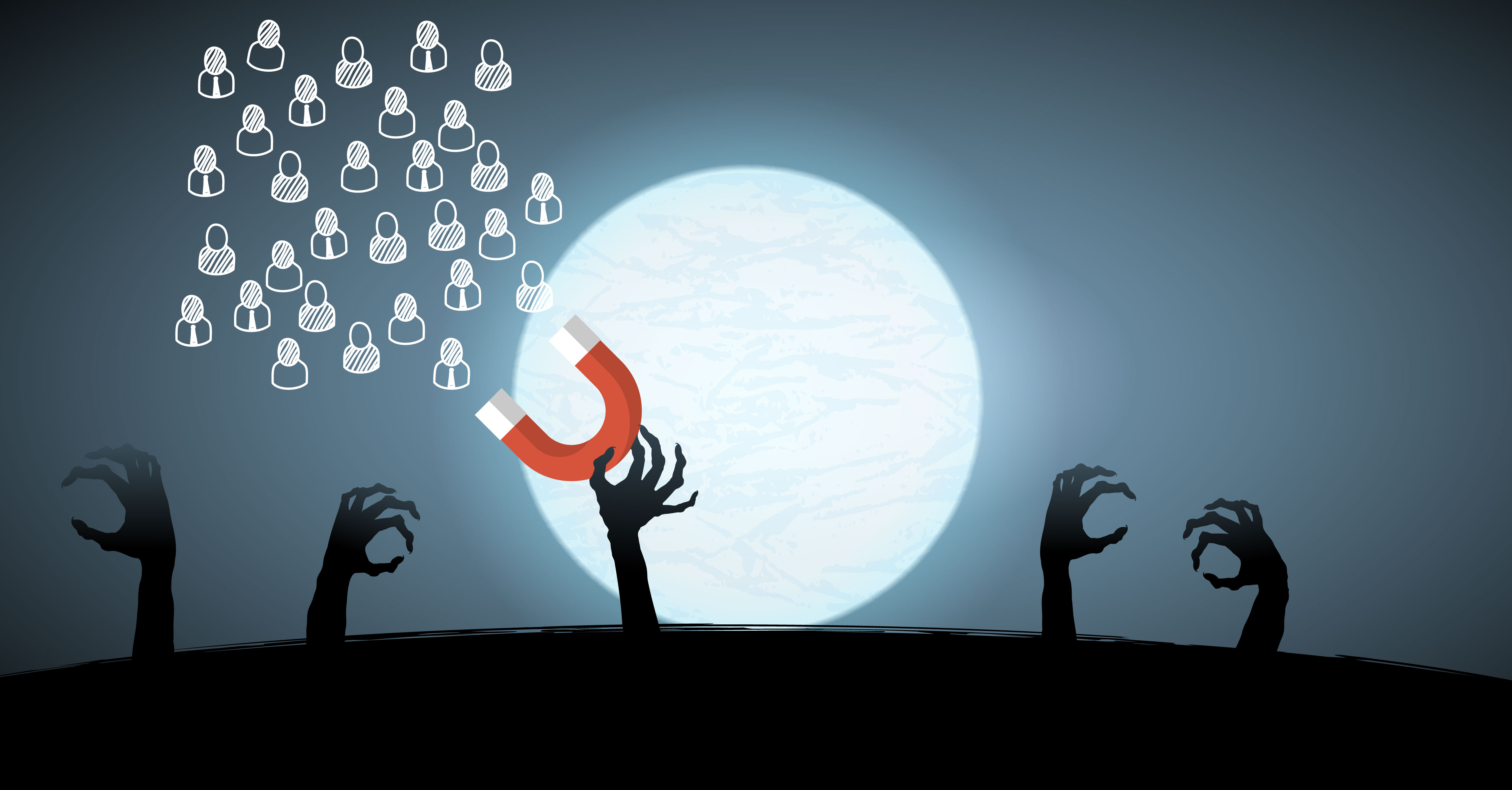 Finding Ways To Scare Up More Customers
In just under two weeks, Halloween will be here! Here's hoping you have an amazing time dressing up in your spookiest of costumes and delivering (and receiving) tasty treats. Yes, we're aware that you're an adult with a business to run. However, celebrating Halloween – as well as all other largely-recognized occasions – is a great way to grow your customer engagement.
Why not host a Halloween party at your place of business? Encourage both your customers and your employees to don costumes and even hold a contest for the best one. Give out a prize to your best dressed customer and another to your scariest-looking staff member. Doing so will add a great deal of intrigue to your brand and inspire customers to keep coming back long after Halloween is over. But what other ways can you scare up more customers?
Speak at an event or host an industry gathering.
There are few places better than a trade show or industry gathering to grow your company's reach. When you are provided with opportunities to showcase your expertise in your field, be sure to take advantage of them. Are there any trade shows taking place in your city in the months to come? Find out how you can get involved!
"You have plenty of expertise in your field—why not get involved in the community?" asks Briana Morgaine on Bplans.com, "By sharing your experience and getting involved in your industry at a local level, you'll have the opportunity to grow your connections, as well as your reputation as a thought leader in your industry."
Treat your referrals like gold.
On numerous occasions, we've heralded the benefits of word of mouth promotion. There is no better way to grow your business than to have its current customers spread the word about it. Consumers are far more likely to believe the words of actual customers than any marketing campaign. Be sure to make your referral-giving supporters look good by treating your referred customers like gold.
"Referrals aren't a name and number or email address on a piece of paper," insists Dan Waldschmidt on BusinessInsider.com, "They are the next generation of buyers for your company. Treat them super-duper special. And you know what that means.  That means that you build a relationship with them before pitching the heck out of your merchandise."
Add calls to action to all of your marketing materials.
There's no reason to be shy about it. Ask your customers to take specific actions in all of your marketing material. This very blog is a perfect example. You'll notice that before this post concludes, you'll be asked to contact us in order to learn more about how your business can receive funding within 24 hours. It's a call to action that appears at the end of all of our blogs.
"Add a call to action for every piece of marketing you send out—whether that be an Instagram post, a weekly newsletter, or one of your offline marketing strategies," encourages Morgaine.
For information about our unique merchant cash advance program, please don't hesitate to call Synergy Merchants at 1-877-718-2026 or email us at info@synergymerchants.com. You can also apply online for a free, no obligation quote!