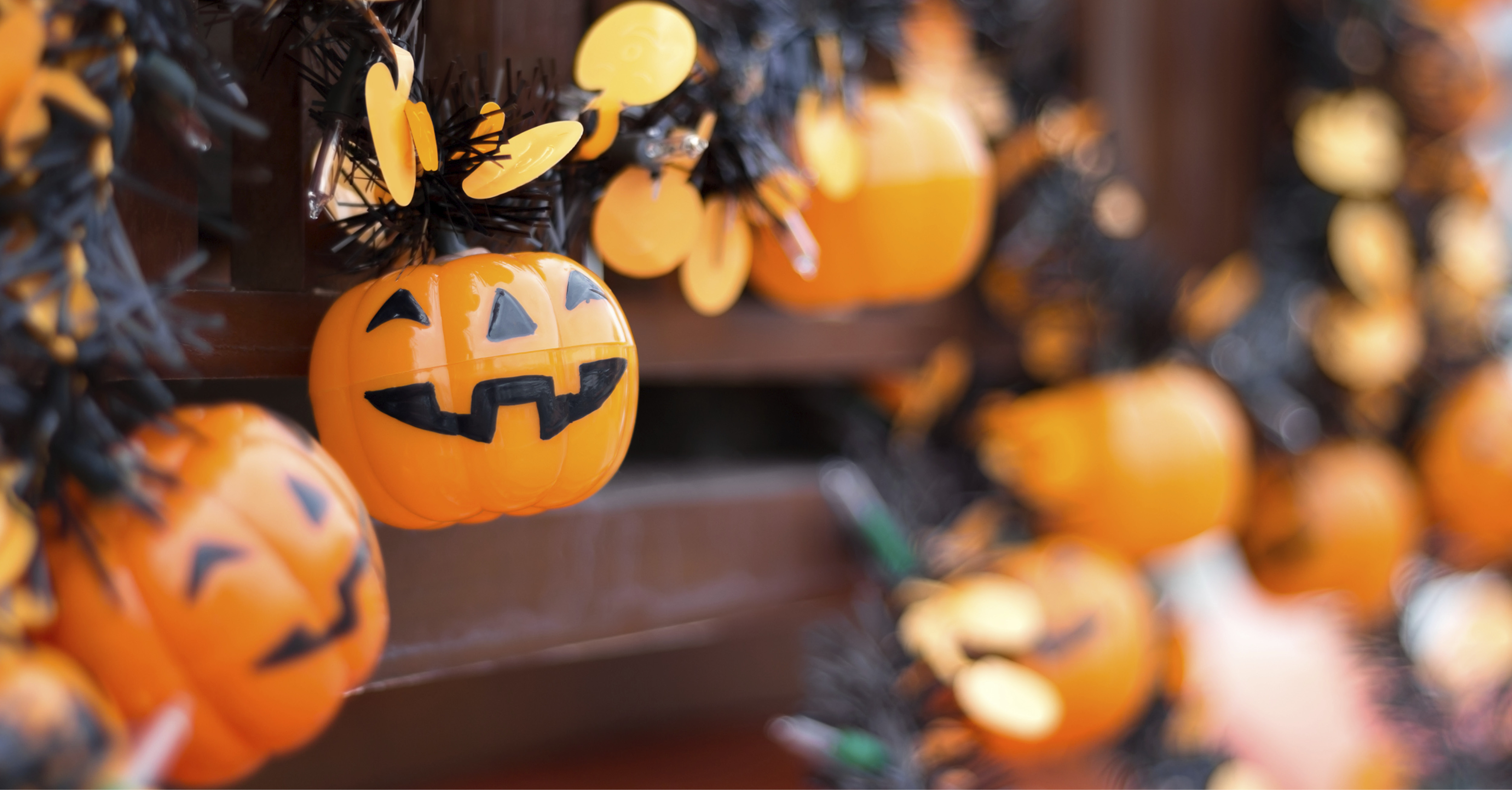 4 Halloween Decoration Tips For Your Store
We've officially passed the halfway point of October – so you know what that means. We're about two weeks away from Halloween! For many Canadians, the excitement is growing for the spooky and scary candy-grabbing occasion.
As a business owner, Halloween gives you a unique opportunity to promote your business using more-inventive-than-normal methods. Even if your products and services don't necessarily have Halloween themes (none really do, do they?), you can still utilize the fun-filled celebration to advertise your brand. It's as simple as decorating your store!
Here are four Halloween decoration tips for your store:
1. Showcase scary creatures using your goods.
Round up some skeletons and set them up in your store's front window display. Have them holding one or more of your products. Think about how great this would work for a bicycle shop, for example. Position your skeleton on a bicycle fully-clad in a helmet and other safety equipment you might sell. The display is bound to attract a lot of eyes.
On SmallBizTrends.com, Annie Pilon explains how using scary characters works for an American antique store: "Country Meadows, an antique shop in Illinois, took a quirky approach to showing off some of its items by creating a classic kitchen display and then adding some skeletons and Halloween decor."
2. Halloween-ify your online presence.
Don't think that by "store", we're only talking about your brick and mortar location. Spruce up your online shop with Halloween imagery as well. Your dedication to keeping things fresh online is a great way to keep your company's website traffic high. On Entrepreneur.com, Syed Balkhi advises business owners to "Halloween-ify" their online presences.
"Add some festive flair to your online presence," he insists, "Let the Halloween spirit take over your social media accounts, like Facebook and Instagram, by posting Halloween-themed images and messages sure to attract many likes and shares from your Halloween-obsessed followers."
3. Give Halloween-esque appearances to your mannequins.
Do you own a clothing store? Why not spruce up your mannequins with witches' hats, cobwebs, spiders and jack-o-lanterns? Remember that adding Halloween decor to your store is more about attracting eyes than it is selling products. Your customers are aware that the witch hat isn't necessarily for sale. But your inventiveness will encourage more shoppers to enter your store's doors to see what really is available.
It worked for Whimsy, according to Pilon. "At Whimsy, a retail fashion boutique in Illinois, the Halloween display ideas featured a mannequin with a gray and black outfit," she reports, "A broom and witch's hat are other clever Halloween retail ideas."
4. Decorate your employees.
In other words, encourage your employees to wear Halloween costumes to work. Giving your working environment a Halloween atmosphere will add to the fun of coming into work every day. You can even go so far as hosting a Halloween contest which encourages customers to wear costumes of their own.
"Holding a Halloween costume contest is a great way to get people into your brick and mortar business," says Balkhi, "If you don't have a physical business, you can hold a costume contest on social media and still get a ton of engagement."
Need some help decorating your store? For information about how Synergy Merchants' unique merchant cash advance program can quickly get you funding for anything you need regarding your business, call us at 1-877-718-2026 or email us at info@synergymerchants.com. You can also apply online for a free, no obligation quote!