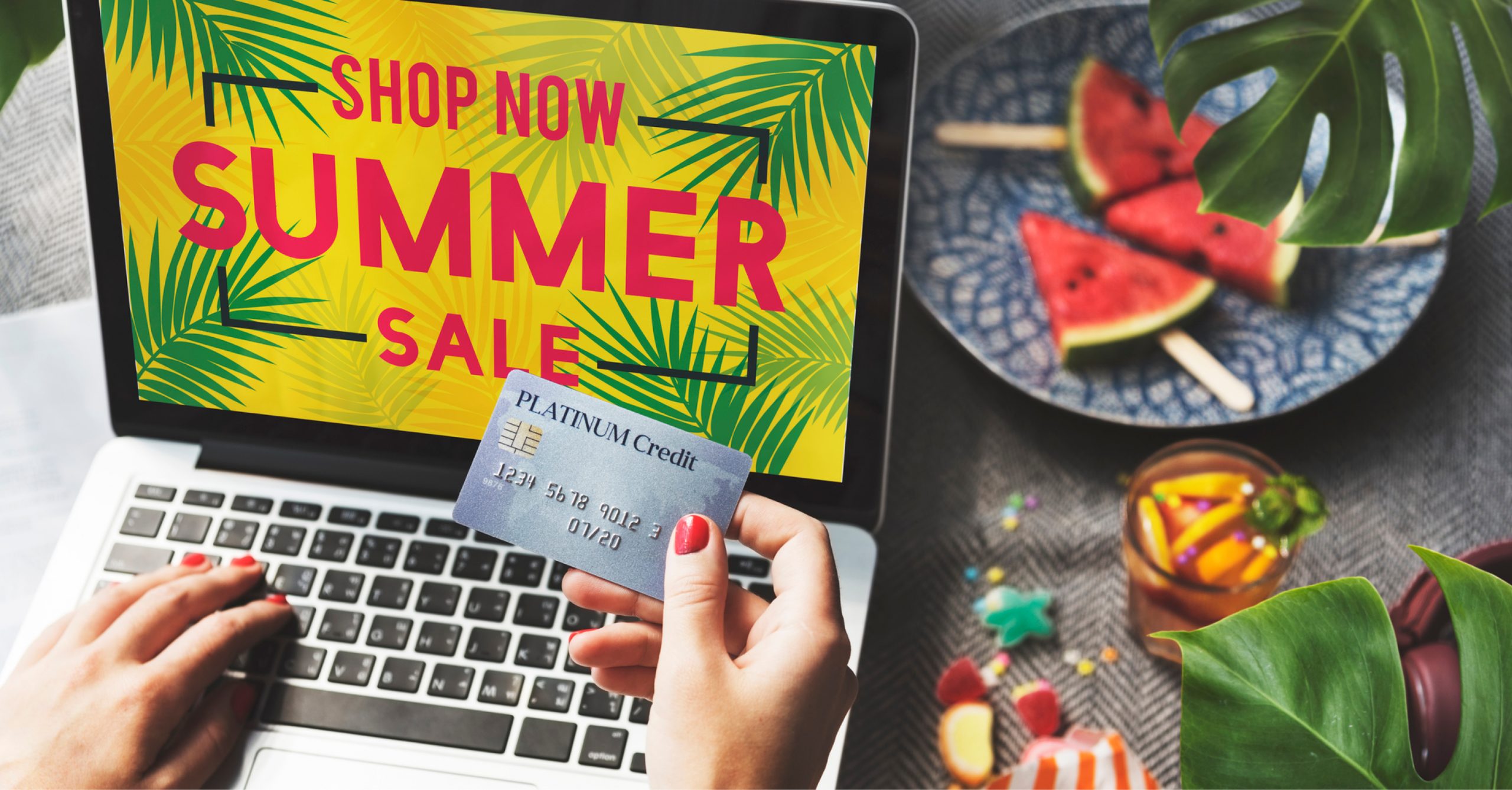 Celebrate The Start Of Summer With A Sweet New Sale
Welcome wonderful, glorious summer! As of last Saturday, we have been officially enjoying the warmest and sunniest season of all. The summer is here – and that means that things are about to heat up for your business! Or are they? With the coronavirus pandemic not behind us just yet, there are bound to be some barriers to achieving your previous summers' sales numbers. It sounds like promoting a sweet new sale is in order. So how should you go about it?
Bring your store outdoors.
In last week's blog, we introduced the idea of bringing your products outside to set up some outdoor displays. Not only does this idea help to attract the eyes of passers-by, it allows you to promote a little social distancing. Opening up the space in your retail store will help to keep people at least two metres apart. The following of COVID-19 safety protocols is definitely one way to encourage shoppers to visit your store and take advantage of its summer savings.
"Foot traffic tends to increase during the warmer summer months for both locals and tourists, so make your visual merchandising something that stops them all in their tracks," agrees Abby Heugel on VendHQ.com, "If it's feasible, push your store outside by setting up display tables or racks out in front of your store on the sidewalk. Those passing by will see what you have to offer and most likely want to come inside to see more."
Get emailing.
Now is definitely the time to contact all of those who are on your emailing list. While the summer is bound to bring people outdoors, there are still many Canadians who will prefer to do their shopping online. Send out an email to inform your subscribers about the savings you have to offer. But be sure to provide links in your email, to your online shop, where those savings are also available.
On EcommerceTrainingAcademy.com, Alaa Hassan strongly suggests using catchy subject lines for your emails in order to generate excitement about your store this summer. Among his top recommendations are:
Up to 70% off – summer is served
Get ready for summer w/ an EXTRA 20% OFF!
100s of NEW markdowns added to our Summer Sale!
Summer Has Arrived…and so has our new collection
Starts today! 50% off tops perfect for summer
Offer limited edition summer products.
One of the best ways to generate interest in your sweet new summer sale is to promote products that aren't available at any other time of year. Perhaps you can bundle products together that wouldn't generally pair. According to Heugel, it's wise to cater to the summer season-based needs of consumers.
"Now is the perfect time to create or stock limited edition products that cater to the summer months and travellers," she writes, "Starbucks is the king when it comes to making the most of seasonal products…and last spring they made a splash when they partnered with Lilly Pulitzer to create a summer water bottle that flew off the shelves."
Need some financial assistance to help get your sweet new summer sale off the ground? Contact Synergy Merchants to learn about how our unique merchant cash advance program can help you. Call us at 1-877-718-2026 or email us at info@synergymerchants.com. You can also apply online for a free, no obligation quote!