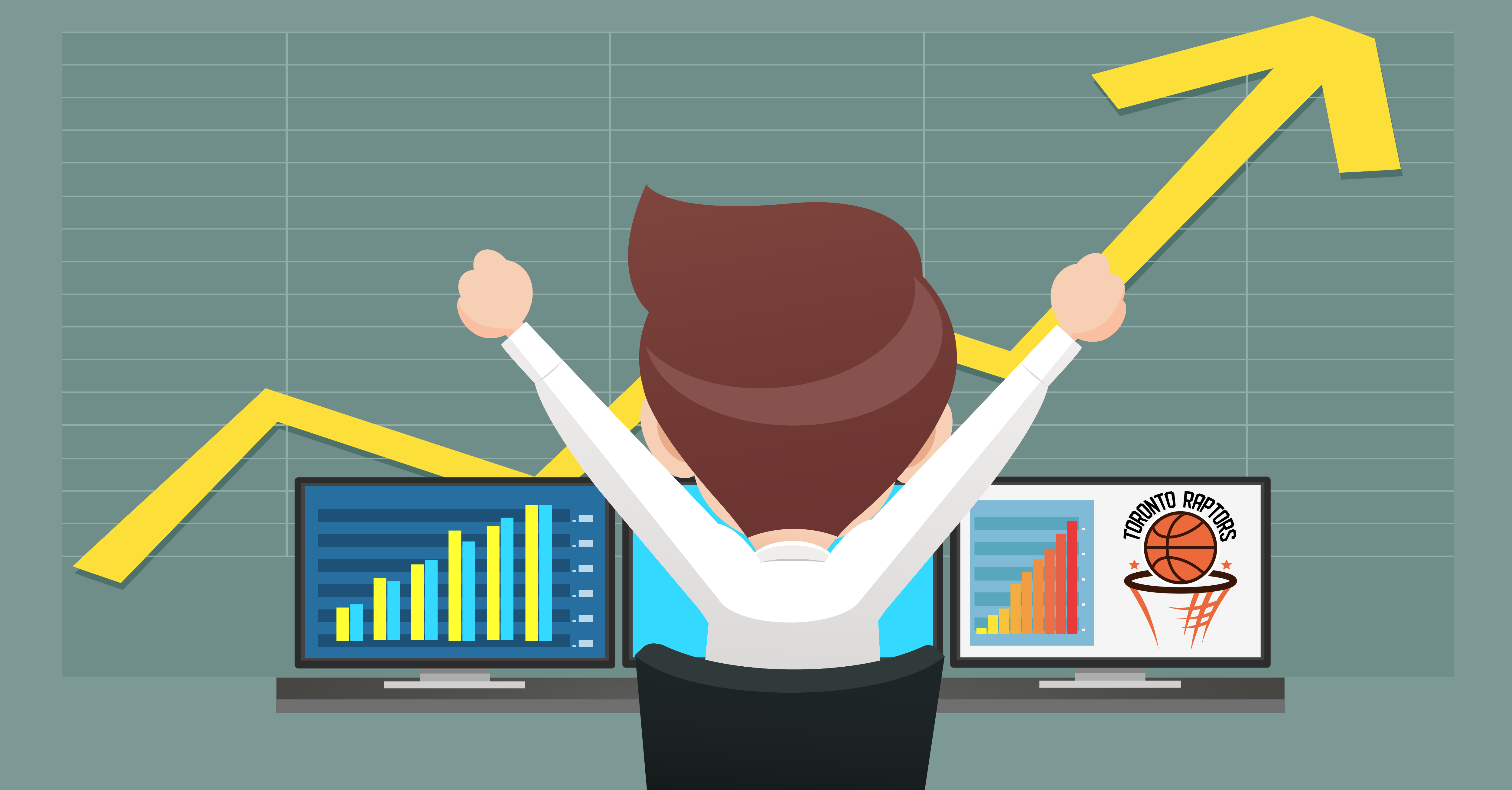 Can The Raptors' Current Success Help Your Business?
As we pointed out in our last blog, it's a very exciting time right now in Canada. The Toronto Raptors are playing in the NBA Finals! You don't need to be a big fan of sports to know how big a deal it is. All throughout our country, there are viewing parties for each game and news coverage is extensive.
Why? Well, the sport that a Canadian (James Naismith) invented has never had a Canadian team play in the NBA Finals. What many don't know is that the first-ever NBA game was played in Toronto on November 1, 1946. Then-known as the BAA (Basketball Association of America), the league's inaugural game pitted the Toronto Huskies in a losing effort against the New York Knickerbockers. It would be the only season the Huskies would play.
It would take nearly five decades for Toronto to re-enter the NBA. In 1995, the Raptors were born. And, here we are, 24 years later watching this team vie for its first-ever NBA Championship. In our last blog, we referenced this exciting series as a possible inspiration for business owners to change things up in order to grow their companies' successes. However, there are many other ways the Raptors' current success can help your business.
Introduce friendly competitiveness in your call centre.
If you own and operate a call centre business, the Raptors' winning ways is a great way to inspire some friendly competition. Call centres are known for their performance-driven ways, so it can be tough on phone agents to produce consistently. Creating a playoff-like atmosphere in the workplace may help to invigorate your team members to outdo their co-workers. Our friends at MeloTel have some great ideas about how to implement this initiative.
"As you know, call centres are very competitive atmospheres," notes their site, "Each day, your phone agents vie for the support of their clients in hopes to meet and exceed their sales targets. Why not make it a little bit more fun for them by splitting your team into smaller teams, creating a standings chart and measuring performances? Offer worthwhile incentives to weekly winners and even introduce a "playoff tournament" at the end of each month."
Name menu items after Raptors players in your restaurant.
It's a great time to own a restaurant, isn't it? Raptors fans often gather in big groups to watch games – and who doesn't enjoy eating and drinking while taking in the game? Launch an advertising campaign that demonstrates how welcoming you are to big parties that wish to enjoy the NBA Finals. Take things one step further by creating special menu items in honour of the Toronto Raptors!
"Why not advertise that your restaurant is so Raptor fan-friendly, it offers items that are named after members of the team?" asks Canadian POS, "Kawhi Cakes, Lowry Salads, Gasol Soups and Pascal Fries all around! Okay, we're sure you can come up with better names than that…but you get the picture. Catering to Raptors fans over the next couple of weeks is bound to fill your seats even on days when there are no games."
No matter the advertising strategy you decide to go with to entice Raptors fans to visit your business, Synergy Merchants' unique merchant cash advance program can help you afford it! For more information, please don't hesitate to call Synergy Merchants at 1-877-718-2026 or email us at info@synergymerchants.com. You can also apply online for a free, no obligation quote!