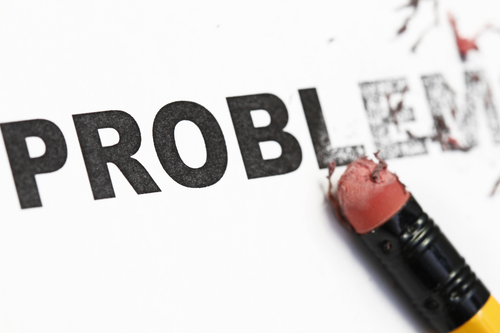 5 Problems Erased By Merchant Cash Advances
You're a small business owner. You're considering renovating, expanding or advertising. You need financing in order to implement any of these ideas. You decide to go to the bank. You're asked to provide collateral, go through a credit check and provide a detailed business plan among numerous other requirements. Your request for a business loan is declined without full clarification as to why. You're stuck.
Does this sound like a familiar scenario to you? It certainly does for many small business owners across Canada. And, at Synergy Merchants, we're proud to say that a good number of them are our clients. This is because our unique merchant cash advance program solves many of the problems had by Canadian business owners who need extra working capital, but can't get it from their banks.
Here are five problems erased by merchant cash advances:
1. An inability to get your hands on money quickly. As mentioned, banks generally put entrepreneurs through laundry lists of requirements and tasks before even approving them for the business loans they apply for. With our merchant cash advance program, we simply review a merchant's credit card and debit card sales in order to determine how much of an advance he/she is eligible for. Approval can be accomplished within minutes and funding can be provided within 24 hours!
2. The potential of accruing interest rates and damaged credit scores. Most of our clients herald the repayment process as the best part about our merchant cash advance program. There are no accruing interest rates because they are charged one-time fees for accepting their advances. The advances are paid back automatically through small percentages of their future credit card and debit card sales. As a result, there are no payment schedules that could result in late payments, accruing interest or further damage to credit scores.
3. Having a poor credit score disabling you from loan approval. As mentioned, receiving a merchant cash advance is not dependent on your credit score. It's important to keep in mind that a merchant cash advance is a purchase of future credit card and debit card sales. It is not a loan. No money is being borrowed. An advance is literally a payment. Therefore, your credit rating is practically irrelevant.
4. Having to come up with a detailed business plan. Because you are not borrowing any money by accepting a merchant cash advance, whatever you do with the money you receive is completely up to you. Naturally, it's wise to invest it into your company's growth. However, no detailed business plan is required in order for you to be approved for this form of business financing. Banks, on the other hand, need specific details about how you plan on spending their money.
5. Not having any collateral. Not only do you not have to worry about having your credit history looked into, but you don't have to put up your home as collateral when applying for a merchant cash advance. Banks need guarantees that you're able to pay them back. As a result, you may need to put up a piece of your property in order to satisfy their concerns. This is certainly not expected with our program.
For more information on our merchant cash advance program or to speak with one of our licensed funding specialists to get a free, no obligation quote, simply call Synergy Merchants at 1-877-718-2026 or email us at info@synergymerchants.com.