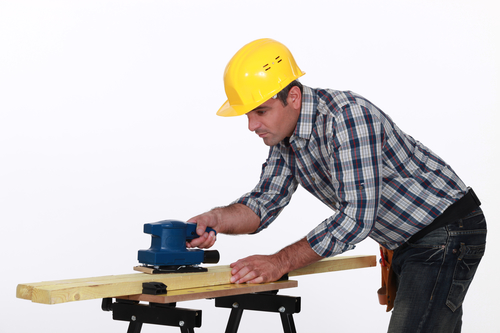 4 Steps To Take Before Buying Equipment For Your Business
In our last blog, we listed a few important factors to consider when buying new equipment for your business. As you can tell, the decision about what to buy isn't as easy to make as your average everyday buying choices. Creating a list, considering the short-term and long-term benefits of the equipment you're thinking of getting and deciding between new and used products is all important.
But there are a few other steps you should take before making your choices. Here are four:
1. Determine if your staff is capable of using the new equipment. What good is new equipment if its users have no ability to operate it? When it comes to your buying decisions, you'll want to factor in the skill level of your staff. Consider whether or not the equipment is appropriate for their levels of expertise. If not, you'll have to invest in training so that they'll be able to properly and safely use the new equipment you're buying.
"The job functions and skill levels of the employees using the office equipment should be given some serious thought before making a significant purchase," insists Jennifer Daugherty of The Daily Grind, "Will the end-users require training on how to properly operate the office equipment to its full potential and is that training provided at no cost? Will the end-users have unlimited access to online usage, maintenance, and vendor performance reports and will those reports be provided at no cost?"
2. Visualize all of your equipment in your office space. Don't go buying equipment before knowing exactly where you plan on having it all located. Taking measurements of your office is an important step in making the right purchases. You should also make sure that the equipment you're buying is able to the exact job you need it to do in order to help your business succeed. Does the equipment on your list truly meet the needs of your company?
"Whether you have a salon, restaurant, office or retail business, you need to have accurate measurements of your workspace to help you make smart choices when it comes to what you'll be buying," advises Julie Trade on Kabbage.com, "That photocopier with all the bells and whistles might seem like a fantastic deal in the office supply store. However, if it's too big for your office, it's no bargain! Carefully measure each area where equipment will be placed and note the ideal dimensions you'll need."
3. Figure out if parts for the equipment are still available. The last thing you want to do is spring for new equipment that is obsolete. Even if what you buy is in good working order, you don't want to be stuck with a machine that has parts that can't be replaced. Obviously, you'll be stuck with equipment that you won't likely to be able to repair or resell if maintenance issues arise.
"Are the new or refurbished parts and consumables readily available at prices that fall within your maintenance budget?" asks Daugherty, "It's important to review the language concerning parts and consumables in the service contract or interview possible time & material vendors who can perform the required maintenance on the office equipment being considered. "
4. Secure the necessary funding for the equipment you need. In many cases, the money required to pay for new equipment is not readily available to small business owners. This is where Synergy Marketing's unique merchant cash advance program can really come in handy! For more information or to speak with one of our licensed funding specialists to get a free, no obligation quote, simply call Synergy Merchants at 1-877-718-2026 or email us at info@synergymerchants.com.