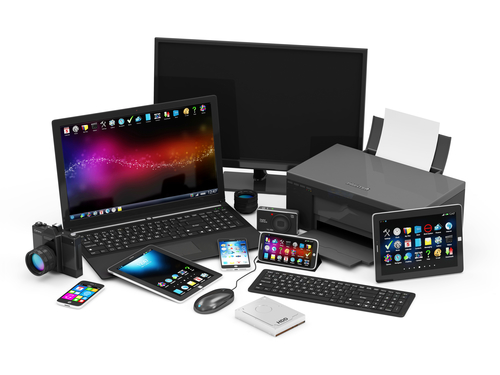 3 Factors To Consider When Buying New Equipment
Service industry professionals are well aware of the importance of strong and dependable equipment. Without it, they wouldn't be able to complete their projects and produce the high-quality products and services that their companies are known for. Mechanics make the perfect examples of service professionals who rely heavily on their tools and equipment to perform their jobs. Imagine what happens when their equipment becomes damaged.
In some cases, repairs aren't enough. Replacing equipment, therefore, becomes a major requirement of service professionals who would otherwise be unable to have their businesses continue to function. Of course, businesses that are just starting out need to begin from ground zero. And all businesses require equipment of some kind. As you can imagine, a lot goes into making the right decision about equipment purchases. There are a number of factors to consider.
Here are three:
1. Create a list of what you plan to buy. Sure, it may not be Christmas time and you're certainly not Santa Claus. But when it comes to buying equipment for your business, there's definitely no harm in making a list and checking it twice. Be sure to research the various pieces of equipment that you need to ensure that you're not only buying the ones that best suit the needs of your business, but that you're getting a good price as well.
On Kabbage.com, entrepreneur, Julie Trade provides some insight on the list you should be writing. "The list should be broken into two columns," she explains, "The first includes a rundown of the essential pieces of equipment that you must have now for basic operations. The second is a 'wish list' of items that could help your business but aren't mandatory. Start by shopping for everything on your must-have list before investing in the extras that you can get once your business is up and rolling."
2. Consider the short-term and long-term costs. Price will always be a factor when making a purchase of any kind. But when you're buying new equipment for your business, you want to be mindful, not just about the immediate cost price, but of the potential costs of repair down the road. In other words, skimping on quality isn't all that good an idea. But how do you avoid overspending?
Be patient and do some research on the items you need to buy. Jennifer Daugherty of The Daily Grind highlights the importance of making price comparisons for the various pieces of equipment that are out there. "Numerous websites, for example Nextag or Consumer Reports, compare similar makes and models of a particular piece of office equipment in an easy to read side-by-side chart," she informs us.
3. Determine whether or not brand new equipment is absolutely necessary. In many cases, the difference in quality between new and used equipment is minimal. However, the price differences can be pretty significant. Trade writes "that you can expect to find savings of at least 25 to 50 percent on used equipment." Is it a must that you buy all new equipment? Or will second hand items suffice?
"Often, you can snap up higher quality items than you expected to purchase when you venture away from new equipment dealers and start searching for bargains on used items," Trade reveals, "Don't be afraid to go to auctions, liquidation sales, garage sales and online sites to find deals. It can be a great way to slash those initial capital expenditures that can take a significant bite out of your first year's profits."
Be sure to check back on Thursday for our next blog, as we continue to look at steps you should take before buying equipment for your business. One step that we can reveal now is that you'll need to secure funding for such big and important purchases. For more information on how Synergy Merchants can help you to get the funding you need, call us at 1-877-718-2026 or email us at info@synergymerchants.com.