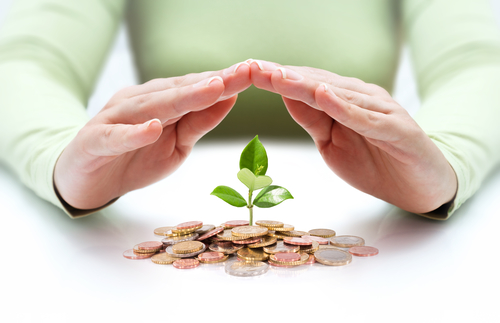 4 Helpful Ways To Get Your New Business Off The Ground
Congratulations! You've recently opened up your new business and you're beginning to enjoy life as a business owner. It's an exciting time in your life, but like many start-up business owners before you, you're enduring a number of challenges. It's quite likely that you have a number of burning questions that run through your mind each and every day. And one of the most prevalent questions must be the somewhat-nerve-racking "How am I going to make this work?!"
Don't worry. There are a few important steps to take that can ensure that your new business becomes a successful one. Here are four helpful ways to get it off the ground:
1. Get to know your target audience really well. You may have amazing products and services to offer, but are you well-informed about the type of people who want to spend money on them? It's likely that you've done your research prior to starting your business, but it's important to remember that as times change, so do people. It's important that you stay up on the various trends, needs, likes and dislikes of your customer base.
On AabacoSmallBusiness.com, Jill Berry suggests that you do your best to learn more about your target audience. "Once you have a customer base established, you can send a survey to your customers via email or add a survey to the company website," she recommends, "Until you have specific data on your customer you will need to do research on who you are selling to. Read trade publications. Attend trade shows. Join local business groups and groups in your niche market."
2. Never lose your passion. We consider this to be an interesting and vital part of any successful business. You can never forget why you became a business owner to begin with. If you love what you do, it's important that everyone around you sees it and feels it on a daily basis. Your enthusiasm is bound to become infectious, encouraging people to want to both work with you and buy from you.
"Whether customers, employees, or investors, plenty of people will be judging your new company and offering reasons why it won't work," warns Christina DesMarais on Inc.com, "Your positivity and passion have to be strong enough to turn around any negativity."
3. Focus on innovative marketing techniques. Don't ever assume that your products and services will sell themselves. Investing in advertising will become a regular part of your job as a business owner. However, it's of vital importance that you advertise the right way. Be sure to consider both traditional and non-traditional modes of advertising and do your best to budget wisely for each of your campaigns.
"Even though you may not have a fully formed profile of your customer, you must decide how you will market your product," says Berry, "Traditional advertising on store signs, billboards, magazine and newspaper ads, and television ads should be part of the marketing budget. Online resources for promoting your business should include a website, listing the business on online business sites, and possibly a social media presence on Twitter and Facebook."
4. Secure extra working capital. No matter the advertising strategies you decide to go with, you'll need a significant budget in order to carry them out. Being that you're a new business owner, it will be pretty difficult to convince a loan officer at a bank to provide your business with a loan. This is where Synergy Merchants' Starter Advance Business Loans come in. Although we do not provide start-up capital for new entrepreneurs, our starter program is ideal for existing small businesses that have only been operating for one month!
You can be approved even if you have a poor credit history! For more information on our Starter Advance Business Loans, simply call Synergy Merchants at 1-877-718-2026 or email us at info@synergymerchants.com.