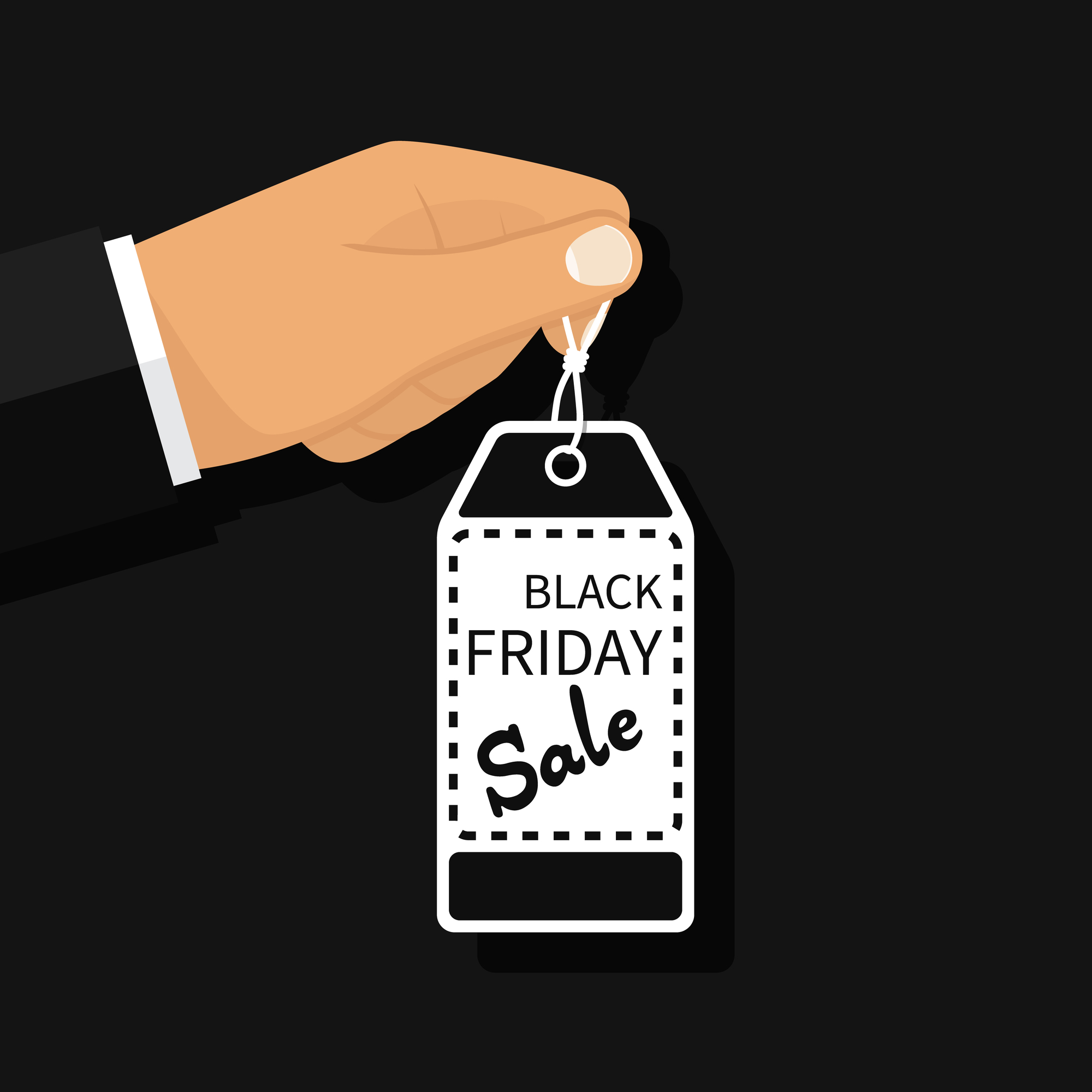 4 Creative Advertising Strategies To Skyrocket Your Black Friday Sales
This Friday is Black Friday! It's a day when shoppers excitedly take advantage of all of the big savings offered by retailers from a wide variety of industries. Naturally, Black Friday is also a virtual goldmine for business owners who are aiming to boost their sales. Are you trying to leave a mark in the minds of consumers this holiday season?
To stand out amidst the Black Friday frenzy, you will need some innovative and attention-grabbing marketing techniques. Here are four creative advertising strategies to skyrocket your Black Friday sales:
1. Tease exclusive deals and limited-time offers.
Offer a number of social media sneak peeks in the days to come and be sure to send out a few email newsletters highlighting your top promotions. Use your website to engage your audience via countdowns, behind-the-scenes previews and mystery deals. By building excitement and anticipation, you will have customers eagerly waiting to snatch up your offers when Black Friday is here.
To build your brand's buzz this week, you may want to consider sparking some unconventional collaborative efforts. To expand your reach, partner up with influencers or other businesses with audiences that crossover with yours. Host joint giveaways, create co-branded content or offer exclusive bundles as a team. These collaborations can introduce your brand to new customers while adding an element of novelty that captures attention during the Black Friday rush.
2. Create eye-catching and shareable content.
Design interactive social media posts, GIFs or short videos that highlight the excitement of Black Friday shopping. Incorporate humour, engaging storytelling and user-generated content (UGC) to make your ads memorable. UGC is huge in the world of attracting customers! This is because word-of-mouth promotion is considered heavily reliable.
Encourage your loyal customers to share their excitement for Black Friday shopping. Run contests or challenges that involve creating content related to your brand. User-generated content not only fosters a sense of community but also serves as authentic testimonials that can influence potential buyers.
3. Personalize your advertising efforts.
Segment your audience based on their preferences and purchase histories. Send targeted emails or display personalized product recommendations on your website. By offering personalized deals or early access to loyal customers, you will make them feel valued. You will also encourage repeat purchases while attracting new buyers.
There's no better way to get personal, by the way, than to host exclusive events or experiences tied to your Black Friday sales. Consider a VIP early access sale, a live Q&A session with industry experts or an interactive online workshop related to your products. These unique experiences can draw attention and incentivize customers to engage with your brand beyond just the discounted prices.
4. Secure a merchant cash advance.
No matter what you wish to do to skyrocket your Black Friday sales, you'll need some funding to help you. At Synergy Merchants, we make it easy for you to get your hands on quick cash through our unique merchant cash advance program. In fact, you can be approved for and receive funding within 24 hours!
For more information, please don't hesitate to call us at 1-877-718-2026 or email us at info@synergymerchants.com. You can also apply online for a free, no obligation quote!