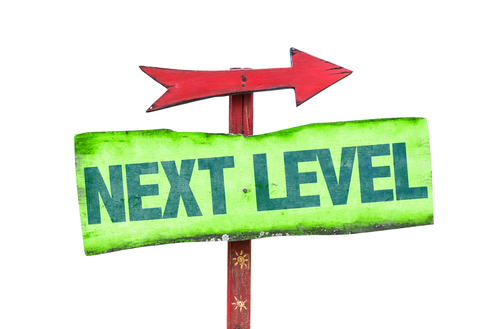 3 Ways To Take Your Business To The Next Level
At Synergy Merchants, we are strong proponents for business growth. We genuinely encourage business owners from all across Canada to find the means to take their companies to higher levels. Of course, financing is always required in order to implement plans to grow a business. So, we happily offer our unique merchant cash advance program as an alternative source of funding business growth.
As we've pointed out in blogs of past, securing business loans from banks isn't such an easy task these days. But, at Synergy Merchants, we don't believe that one's less-than-stellar credit score or lack of collateral should serve as reasons why he/she can't take his/her business to the next level. After all, there are so many different ideas that can be implemented to help a company reach higher heights. Let's take a look at a few of them, shall we?
Here are three ways to take your business to the next level:
1. Work to make your employees staunch believers in your brand. It's one thing to be an employer of workers. It's an entirely different thing to be the leader of an organization with proud and loyal team members. When your entire team in on board with your mission to excel within your industry, you're bound to have greater success. Leading by example should be a big part of your mandate to inspire greater productivity.
On Inc.com, Michael A. Olguin explains the importance of hiring talented people who believe in your brand. "It is rare when a business can successfully operate and grow without talented people," he believes, "I believe that many companies forget that true loyalty comes when employees believe that the organization and its leadership team care about them personally and professionally. This ultimately results in long-tenured employees, which has a very real and direct effect on company growth."
2. Do what you can to differentiate yourself from your competitors. It's always important to keep in mind that your customers have options. And usually, all they need is one simple reason to choose your competitors over you. If you don't have what your customers are looking for and don't take measures to ensure that you get it for them, they will leave and not come back. If a customer leaves a message and it takes more than a few hours to be returned, he/she will be turned off.
It doesn't take much to lose a customer. So, as Nicole Smartt puts it on Forbes.com, you need to strive for excellence in everything you do. "From answering phones to handling collections, every task can be improved to give your client that 'WOW' feeling," she explains, "How do your processes look? Are your clients hanging up the phone feeling like they just dealt with the most amazing company or the opposite?…It's important to look at every operation of your company's front line."
3. Remember that you're never too old to keep learning. That old adage isn't exactly true – you CAN teach on old dog new tricks. Especially in today's world where there seems to be new technological advances popping up on a daily basis, it's of vital importance that you're able to stay on top of new trends. To truly take your business to the next level, you need to educate yourself on the technologies that can help put your brand at the head of its pack.
"Technology is changing the world we live in every day," insists Olguin, "In order to stay relevant, it is important to innovate, regardless of your industry, as well as want to get better. This could mean new programs, new thinking or new processes. I believe that you are either moving forward or you are becoming obsolete."
No matter what methods you choose to take your business to the next level, you'll always need extra working capital to see them through. For more information on our merchant cash advance program or to speak with one of our licensed funding specialists to get a free, no obligation quote, simply call Synergy Merchants at 1-877-718-2026 or email us at info@synergymerchants.com.