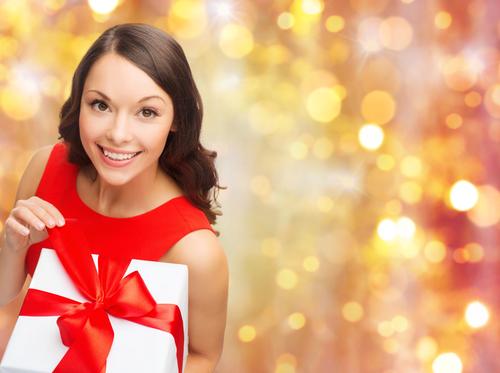 3 Ways Of Spreading Holiday Cheer To Help Boost Business
In our last blog, we explored the topic of holiday advertising and highlighted the fact that the need for Canadian business owners to invest in it will be incredibly important in the months to come. But what are the best ways to advertise your business during the holidays? Sometimes, it has nothing to do with pushing products and services and has more to do with the way you make people feel. Perhaps, it's best to simply focus on spreading holiday cheer!
Here are three ways of spreading holiday cheer to help to boost business:
1. Decorate your website. Most business owners know that their storefronts and their websites should mirror each other. If you're running a sale, there should be signage promoting it both online and in your store. So, if you plan on sprucing up your store with holiday decorations (and why wouldn't you?), be sure to give your company website the same attention. On BusinessKnowHow.com, Tim Parker gives three suggestions for how to update your website for the holidays.
"Make navigation easy," he recommends, "make a special section for holiday gifts. Make it sortable by price, age, gender, etc. Deck it out holiday-style – The holidays are just as much about the nostalgia as they are the shopping. People like the feeling of the holiday season so join in. Dress up your website to have holiday flare. Offer suggestions – Maybe somebody looks at shirts on your site. Offer suggestions like socks, pants, and hats on the same page. It works for Amazon and the many other online retailers."
2. Don't forget your employees. Each and every year, business owners from all over Canada come up with various advertising strategies that are meant to entice customers to make purchases from their stores. It can never be forgotten, though, that customer service must rank high on your list of priorities. Make sure you do what it takes to keep the employee morale high in your store. On SeniorLivingMag.com, Tim Brown suggests that you incentivize your employees too.
"Don't forget to celebrate your employees this holiday season," he advises, "Acknowledge your team's efforts in various ways – which can include gifts, monetary rewards, recognition, holiday parties, etc." It's long been said that a happy staff is a productive staff. Be spreading your holiday cheer to your workers, you will ensure that they spread it along to your customers. This helps to foster, not only holiday shopping, but long-term loyalty.
3. Offer free gift wrapping. Not everyone is a big fan of holiday shopping. Many people simply hate the idea of having to walk through stuffy and crowded malls in order to locate gifts for their loved ones. They'd love it to be a much easier process. Many such individuals shop online. And even when they do, they're looking for ways to make the entire gift-giving experience a lot less stressful.
Wrapping their gifts for them will often do the trick! Parker notes that gift wrapping services will not only help for people to better enjoy holiday shopping but they often become the reasons why certain sales are made. "If you're shopping online, free shipping is the add-on that you'll find valuable," he writes, "At physical locations, gift-wrapping is the extra service that could potentially land the sale."
At Synergy Merchants, we know how important it is for retailers to spread holiday cheer. The better they make their customers feel, the more likely their customers will buy from them. Of course, implementing new advertising campaigns during the holidays costs money. And the money that Canadian business owners need can be easily attained through our merchant cash advance program!
For more information on our merchant cash advance program or to speak with one of our licensed funding specialists to get a free, no obligation quote, simply call Synergy Merchants at 1-877-718-2026 or email us at info@synergymerchants.com.