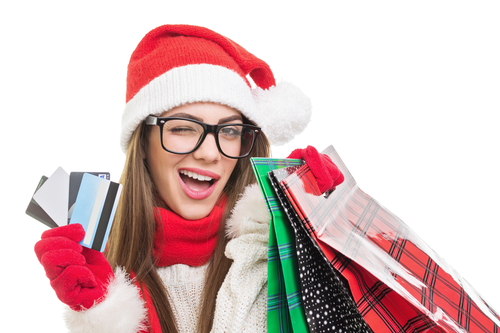 3 More Reasons To Ramp Up Your Holiday Advertising Budget
It should go without saying that the holiday season is the ideal time of year to ramp up your marketing efforts. Increasing your advertising budget at this time of year is practically a must. It's certainly not wise to rest on your laurels and simply assume that because people are now doing their holiday shopping, your sales will automatically increase. You have to do your part to advertise to your target audience.
In our blog, this past Monday, we listed a few important reasons to increase your marketing budget for the holidays. In today's blog, we'll extend that list. Here are three more reasons to ramp up your holiday advertising budget:
1. You may need to make giveaways part of your promotional strategy. 'Tis the season to be giving. And that means that you should be in the giving mood yourself. After all, is there anyone out there who doesn't like getting something for free? By increasing your marketing budget for the holidays, you'll be able to afford a few giveaways, which will go a long way in generating excitement around your brand.
"Customer giveaways and promotions are another way to entice potential buyers to your door, and the way to guide them there is through advertising," says Steve Olenski on Forbes.com, "Apparel, technology, and cookware retailers spent twice as much on their holiday advertising in 2013 than they did for the entire calendar year, making this a challenging time to compete if you have not prepared to assertively advertise your business."
2. It will help you to outshine your competition. You just know that your competitors are vying for the attention of the members of your customer base. Don't let them outdo you. By creating an enticing advertising campaign, you stand the chance of welcoming more customers into your store than your competitors. And, needless to say, it's a very competitive time of year for retailers of all kind. Be sure to make your ad campaign stand out!
"It is easy to remember a unique, creative commercial or banner that you saw during the holidays," says Solomon Thimothy of Clickx, "Your competitors may also think about increasing their exposure to potential customers. If you can become more memorable and attractive during the holiday season when compared to your competitors, you may start the year ahead of them in terms of sales and product popularity among customers."
3. It will prepare you for tax season. "Have you heard the expression, 'if you don't use it, you will lose it'?" asks Olenski, "This perfectly sums up the concept of spending more money on your advertising efforts during the final month of the calendar year. Since the majority of your marketing and ad expenses will be written off during the coming tax season, it makes sense to 'go out with a bang', or optimize your efforts during December."
Because you may not have the advertising budget you'd like to have, it will be important for you to get your hands on some much-needed extra working capital. That is how Synergy Merchants can help you. For more information on our merchant cash advance program or to speak with one of our licensed funding specialists to get a free, no obligation quote, simply call Synergy Merchants at 1-877-718-2026 or email us at info@synergymerchants.com.