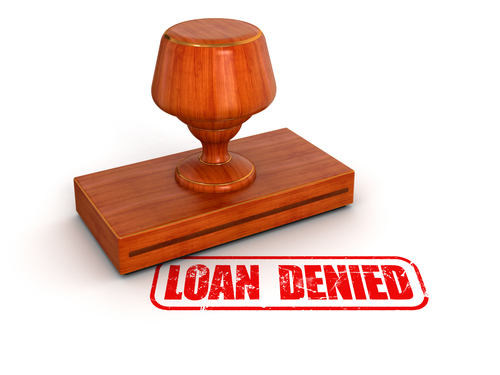 3 Reasons Your Bank Is Likely To Deny Your Business Loan
Small and medium-sized business owners all over Canada share a common interest: growing their businesses. They don't necessarily want to be the owners of major corporations, but they do wish to see their start-ups turn into significant successes within their respective marketplaces. Naturally, this takes money. Expansion, renovations, advertising, equipment purchases and inventory are some of the most highly sought-after goals that require bigger-than-normal budgets.
So where do small and medium-sized business owners go to secure those budgets? Usually, it's their local banks. The same institutions where they have a number of accounts, credit cards and lines of credit and have done business with for years. The problem, however, is that their banks so often turn down their requests for extra working capital. And often, rejected business owners don't even know the reasons why.
Allow us to explain. Here are three reasons your bank is likely to deny your business loan:
1. You haven't been in business long enough. Many business owners understand that their start-up businesses may not be approved until they've shown that they can hold their own for a year or two. Banks, however, see it a bit differently. In many cases, banks won't even consider a business that has operated for less than two years. On VenturyCapital.com, Amy Blatterfein explains further.
"If you're looking for a traditional simple interest business loan with a monthly payment you're going to need to be in business for at least 2 years," she informs, "In fact, you may have a hard time qualifying for this type of loan until you've been operating for 3 years. This is because traditional loans require 2 full years of tax returns to show consistent gross and net profits."
2. You have no collateral. What happens if you are unable to pay back your loan? Remember that the banks never want to be left on the hook for the missing cash. You'll have to find a way to pay them back even if you don't have the money to do so. This is where collateral comes in. Banks looks at your personal assets – such as your house – as things you'll need to put on the line in the event you default on your loan.
On BizJournals.com, David Goldin explains that "for SMBs (small and medium-sized businesses), lack of sufficient collateral excludes them from obtaining financing because loan applications usually include a request for a viable piece of collateral in order to complete the transaction and receive funding. That's not a problem for large businesses that own property or other big ticket assets, but it can be an insurmountable hurdle for SMBs."
3. You haven't prepared well for the business loan request. Blatterfein explains that business owners can't simply walk into a bank and fill out an application. They need to come prepared with a wide range of documents that include information about your personal background, your business plan, a personal credit report, a business credit report, income tax returns, bank statements, legal documents and a number of financial statements.
If it sounds like a lot, you'd be right! This is why, at Synergy Merchants, we're so proud of how quick and easy we make it for Canadian business owners looking to secure extra working capital for their companies. Instead of the long, drawn-out processes that banks are prone to putting entrepreneurs through, we simply look at a merchant's credit card and debit card sales to determine how much money we can advance them.
It's important to note that we provide cash advances, not business loans. Our programs works a lot differently than the whole borrowing money process. We think you'll find it very refreshing! For more information on our merchant cash advance program or to speak with one of our licensed funding specialists to get a free, no obligation quote, simply call Synergy Merchants at 1-877-718-2026 or email us at info@synergymerchants.com.