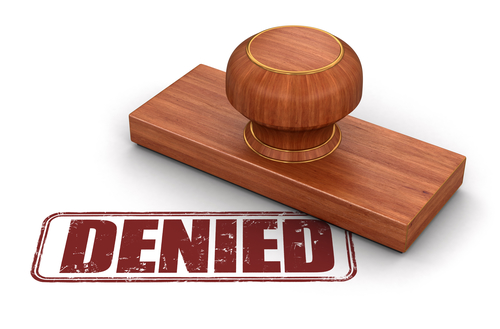 3 More Reasons Your Bank Is Bound To Turn You Down
In our last blog, we began listing the various reasons that banks are prone to deny small and medium-sized business owners their requests for business loans. They include a lack of time operating the business, a lack of collateral and a lack of preparedness for meetings with loan officers. Sadly, this means that too many entrepreneurs across Canada lack the means to grow their businesses. It doesn't sound fair, does it?
Here are three more reasons your bank is bound to turn you down:
1. You haven't convinced the bank that they'll profit from the deal. That's right. Your bank isn't about to give you money simply because they're looking out for your business. Banks need to look out for themselves too. Discover a way to convince a loan officer that letting you borrow the bank's money will be profitable for the bank and you'll have better luck. Amy Blatterfein goes into greater detail about his on VenturyCapital.com.
"You need to start thinking of the bank like a business," she advises, "They're in it for the revenues just like you are. So they're not going to put energy into sales that aren't lucrative. The underwriting process costs the bank the same amount whether the loan amount is $50,000 or $1,000,000. Most small businesses are looking for loans that are less than $100,000 which makes the process too expensive for the bank as loans that size won't be very profitable for them."
2. Your cash flow situation appears to be weak. Keep in mind that, as a business owner, you don't just need money for one specific purpose. You have employees to pay, rent to cover and bills to take care of among other priorities. Proving that your business can earn enough money to cover all of your expenses and make a profit will be paramount in getting the bank to approve your loan.
"A business owner needs to know the cash flow dynamics of their operation," writes Blatterfein, "A business with tight margins will be a negative when applying for a small business loan with the bank. The bank knows that your priority will be your usual costs. Think payroll, rent, inventory, etc. So you need to prove that you'll be able to generate enough money to cover both your daily expenses and the cost of the loan."
3. You don't have an impressive credit score. Remember that your credit is essentially a reflection of how well you're able to pay back any money that you've borrowed. If you have any late payments on your record, even if they are small amounts on an old credit card, your credit score will be impacted in a negative way. This makes banks wary of loaning money to you.
"Your credit score is a measure of your dependability so banks are going to look at both your personal and business credit scores when they are deciding whether or not to give you a loan," says Blatterfein, "Your credit scores are a record of your ability to repay the debts you've acquired so anything less than 680 will disqualify you from getting a small business loan from your bank."
What is an ideal alternative to the traditional business loan? On BizJournals.com, David Goldin recommends the merchant cash advance. "This is a business cash advance program that provides you with a sum of capital by purchasing a set amount of your future credit/debit card sales," he explains, "Instead of making fixed monthly payments, MCAs work with your natural cash flow, automatically deducting a small percentage from your credit/debit card sales until the cash advance is repaid in full."
For more information on Synergy Merchants' merchant cash advance program or to speak with one of our licensed funding specialists to get a free, no obligation quote, simply give us a call at 1-877-718-2026 or email us at info@synergymerchants.com.