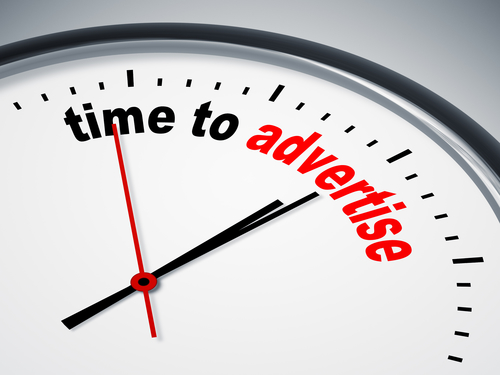 3 Good Reasons To Advertise Your Business
Long before their companies have been established, would-be business owners have lofty dreams. They often think about the ways in which their companies will flourish by providing the best products and services and enjoying long-lasting support from the happiest and most loyal of customers. These lofty dreams can become realities. But the road to making them so is a lot harder than most imagine.
A business idea can be great. It can include the most incredible product that is sold at an unbeatable price. But unless the general public is made aware of it on a regular basis, it will not sell. Thus, advertising is essential. No matter how small or how big a business is, it needs to advertise the fact that it is part of the modern day marketplace. Without people knowing your business exists, how will it survive?
Here are three reasons to advertise your business:
1. It raises awareness in your target demographic. Probably the most obvious reason to advertise your business is to get the word out about it. It's vitally important for people who may be interested in what you have to offer to know that it exists and where to get it. Advertising helps you to reach people you wouldn't be able to communicate with simply by showing up to work in your store every day.
As Christina Hamlett explains on Chron.com, advertising helps you to educate the public about the benefits of your product or service. "A popular example of this is the health care industry," she offers, "If, for instance, a consumer watches a television commercial in which someone describes aches and pains that are similar to those experienced by the viewer, the ad not only identifies a probable cause but suggests a potential remedy or treatment option to discuss with her doctor."
2. You will attract shoppers who are in the mood to buy. People aren't always looking for something to buy. It's not likely that the average person is making a purchase every single day of the week. However, when people are in the mood to buy, they actively seek out stores that sell what they're interested in. You do your company a lot of favours by having readily available advertisements promoting the fact that your store can satisfy shoppers in need.
"A portion of the market is always shopping," writes Tom Egelhoff on SmallTownMarketing.com, "Did you notice the tire ads in the paper today? If you need tires you did. If not you probably didn't give them a second glance. Not everyone is your customer every day. But each and every day there is a portion of the population that is looking for your product. And you need to be there when they are ready to start looking for that product."
3. It adds legitimacy to your brand. What is the impression you get of a company that advertises itself? When you see a television commercial, print ad, billboard, flyer or online banner, what does it say about the company it's promoting? Generally speaking, ads prove that a business is doing well. The mere idea that the company can afford to advertise suggests that it is successful. Quite simply, advertising legitimizes your business.
According to John Jantsch on DuctTapeMarketing.com, "advertising adds credibility to your message – Don't ask me why this is exactly, but every time I run advertising people comment that business must be going well. The perception that you can afford advertising is often enough to sell and resell prospects and customers alike and makes it easier to get attention for your entire message."
Now, what is it that every business owner needs in order to advertise? Money. And Synergy Merchants can help you to get your hands on the necessary funding to advertise your business right away. For more information on our quick and easy merchant cash advance program, or to get your free, no obligation quote, give us a call at 1-877-718-2026 or email us at info@synergymerchants.com!