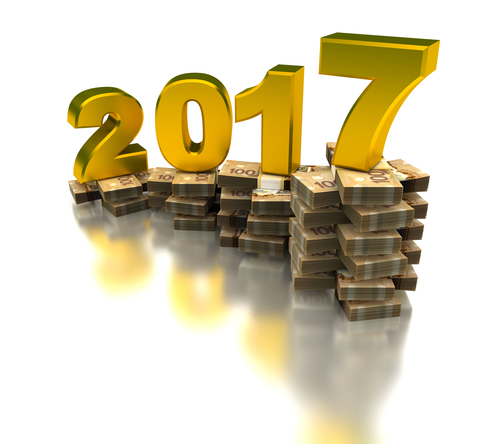 Why Should You Work With Synergy Merchants In 2017?
Welcome to our very last blog of the year! With 2016 just a day away from transitioning into 2017, we'd like to take this time to thank each and every one of our clients for trusting Synergy Merchants to be your merchant cash advance provider. Even though we've been offering our unique program to Canadian entrepreneurs for more than a decade now, we know that it's still a new concept to most people. So it means a lot to us to have your support!
For those Canadian entrepreneurs who have yet to enjoy the benefits of receiving merchant cash advances, we'd like to take this opportunity to make 2017 the year when you begin to reap them. In case you're wondering why Synergy Merchants would make the ideal choice over banks, you would first need to consider our approval rate.
Statistics have shown that banks tend to approve about 18 percent of the business owners who apply for business loans. Synergy Merchants, however, approves nearly 100 percent of our applicants! And, just in case you're wondering why Synergy Merchants would make the ideal choice over other merchant cash advance companies, you would need to consider their approval rates. Other companies approve about 82 percent of their applicants, based on statistics.
What makes Synergy Merchants special? We know how important it is for small and medium-sized business owners to get their hands on cash to grow their businesses. As business owners ourselves, we realize that when there is no help available, it makes it practically impossible for a business to succeed. As a result, we're committed to providing fast and convenient access to cash when others say 'no'.
Usually, it takes less than 24 hours for us to approve a client for up to $250,000. And we're very happy to report that our clients have shown us great appreciation for making the process so easy. "I was declined by another company for using too much of my credit line," reported Anisur P. of Brampton, Ontario, "Synergy Merchants didn't even ask to see my bank statement or my credit line and deposited money into my bank account that day. Thanks!!!"
"We had a slow season and we were falling behind," offered Gene S. Of Dartmouth, Nova Scotia, "Synergy Merchants helped our family business make through these tough times." Testimonials like these remind us of how important our merchant cash advance program is. To reiterate its significance, our program offers business owners money when banks do not. This does a lot to help small businesses in Canada to do their part in growing our national economy.
In 2017, we'd love to add you to the list of Canadian business owners who have successfully grown their businesses thanks to the help of our merchant cash advance program. As mentioned, getting your hands on the money is easy. But even if you're just curious about how much money you can be approved for, that's totally fine with us. Our licensed funding specialists are willing to offer you a free, no obligation quote!
Simply call Synergy Merchants at 1-877-718-2026 or email us at info@synergymerchants.com. Happy New Year!