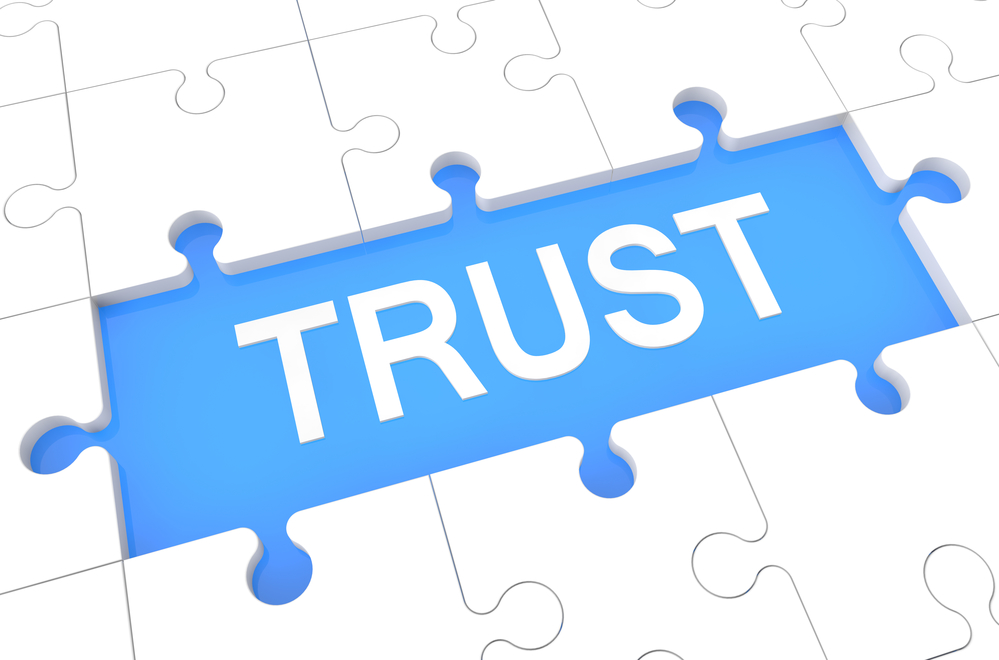 Trust: The Most Important Part Of Your Customer Relationships
They say you can't have a relationship without trust. And we would have to say that we fully agree. Certainly, in the business world, having trust between businesses and their customers is of paramount importance. Today's consumers know that they have options. Especially with the help of the internet, they're able to easily compare products, services and prices between a wide variety of merchants.
What makes your business any different from its competitors?
It's the relationships you have with your customers! Do you make them feel special? Do you ensure that they know you value their business? And do they trust you? That last one is of vital importance. As with any relationship, trust is necessary to keep it strong. So when your customers are comparing your brand to other businesses, don't think they're not considering how trustworthy you are.
How can you gain the trust of your customers?
Let's tackle the obvious first, shall we? It's important that you simply tell the truth. After all, is there a better way to gain someone's trust? This involves delivering news even when it may not be met with approval. For example, if you're going to be late in delivering an item to a customer, be honest about the actual delivery time and date.
The customer's initial disappointment won't be as bad as the agitation that comes with an expectation not being met. On AllBusiness.com, Doug Dvorak insists that business owners be truthful. "By speaking truthfully and acting as a trusted advisor, you will earn more respect and trust," he writes, "When prospects respect and trust you, they are easier to work with and are generally happier clients."
How do you deepen your customer relationships?
Remember that relationships are two-way streets. Don't rely on your customers to approach you in order to get a dialogue started. It's wise to reach out to them via email newsletters, phone calls and even social media engagement. Let them know you care about them by actually getting to know them. This will help you to both better address their needs and gain their long-term trust.
This is all a part of being a true professional – something that author and professional speaker, Geoffrey James insists is a necessary part of gaining a reputation as a trustworthy business owner. "Customers tend to trust individuals who are serious about what they do, and willing to take the time to achieve a deep understanding of their craft," he writes on Inc.com, "Take the time every day to learn more about your customers, their industry and their challenges."
At Synergy Merchants, we know how important it is to gain the trust of Canadian business owners. It is not lost on us that, even though we have been providing merchant cash advances for the better part of the last decade, there are still many merchants who are unfamiliar with the concept. Our team had made great strides in educating business owners all over this country about the benefits of merchant cash advances. But we know that gaining trust is the most important part of what makes them feel comfortable with our program.
We would love the opportunity to gain your trust! To provide you with more information about how our merchant cash advance program can help you grow your business, allow one of our licensed funding specialists to give you a free, no obligation quote. Simply call Synergy Merchants at 1-877-718-2026 or email us at info@synergymerchants.com.