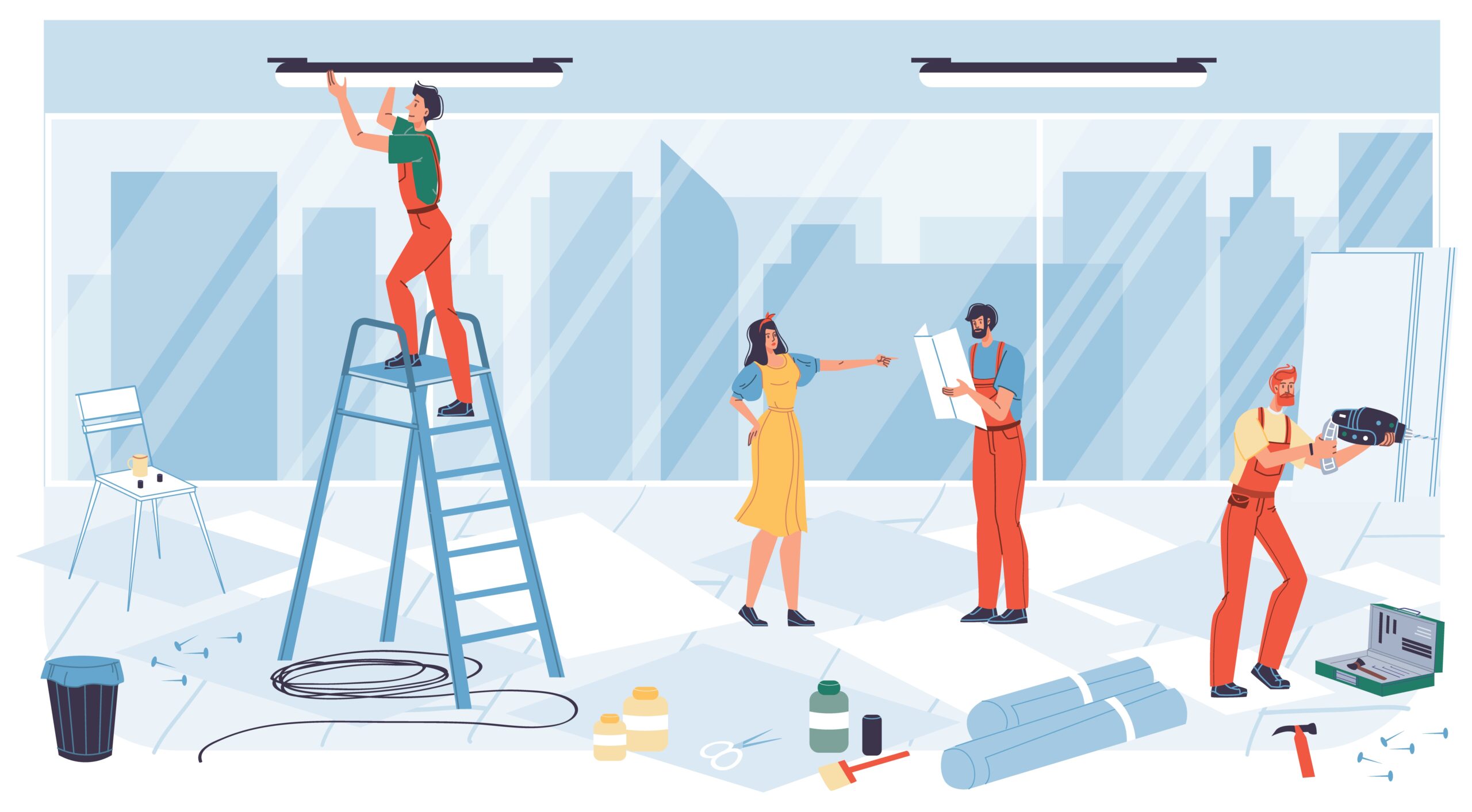 Spice Up Your Restaurant With These Inventive Summer Renovation Ideas
We're nearing the end of May. The official start of the summer season is less than a month away! This time of year gives restaurant owners golden opportunities to breathe new life into their establishments. Are you thinking of ways to create unforgettable dining experiences for your patrons this summer? Renovations can transform your restaurant into a vibrant and inviting space that aligns with the spirit of the season.
Let's discuss some inventive renovation ideas that will help your establishment stand out and become the go-to destination for food enthusiasts this summer!
Create an enchanting outdoor dining space.
Set up stylish and comfortable patio furniture, adorned with colourful cushions and cozy blankets for cooler evenings. Install ambient lighting and fairy lights to create a magical atmosphere that enhances the dining experience. Consider adding shade elements like umbrellas or pergolas to protect guests from the sun's rays. An outdoor dining area provides a refreshing change of scenery and allows customers to savour their meals while enjoying the summer breeze.
Infuse your restaurant's interior with a vibrant and summery colour palette.
Opt for lively shades like sunny yellows, energetic oranges or calming blues to create a warm and inviting ambiance. Apply these colours strategically to accent walls, furniture upholstery or table settings. Consider incorporating tropical elements like botanical wallpapers, palm leaf prints or tropical murals to transport guests to a tropical paradise. A visually appealing interior with a summer-inspired palette will captivate customers and enhance their dining experiences.
Offer interactive dining experiences.
Set up DIY stations where guests can customize their dishes, such as build-your-own tacos, personalized pizzas or create-your-own salads. Host chef-led cooking classes or mixology workshops where guests can learn culinary skills or craft their own signature cocktails. These interactive experiences not only foster customer engagement but also create lasting memories and a sense of connection with your establishment.
Set up a charming outdoor bar area.
Install a trendy and well-stocked bar cart or a dedicated outdoor bar counter where skilled mixologists can showcase their crafts. Adorn the space with hanging plants, string lights and comfortable bar stools to create a laid-back and inviting atmosphere. Offer a curated selection of summer-inspired cocktails, craft beers or mocktails to quench guests' thirsts and keep them coming back for more.
Revive your patio garden.
Enhance the space with lush greenery, vibrant flowers and aromatic herbs. Create a serene and cozy atmosphere by adding comfortable seating arrangements amidst the greenery. Utilize the fresh herbs in your culinary creations, infusing dishes with unique and delightful flavours. A refreshed patio garden not only enhances the visual appeal but also offers a tranquil retreat for guests to enjoy their meals in the lap of nature.
Are you ready to renovate your restaurant?
If so, it would be understandable if you're concerned about how you'll afford it. Synergy Merchants' unique merchant cash advance program can help you to pay for your renovations. The application process is very quick and easy! Please don't hesitate to call us at 1-877-718-2026 or email us at info@synergymerchants.com. You can also apply online for a free, no obligation quote!