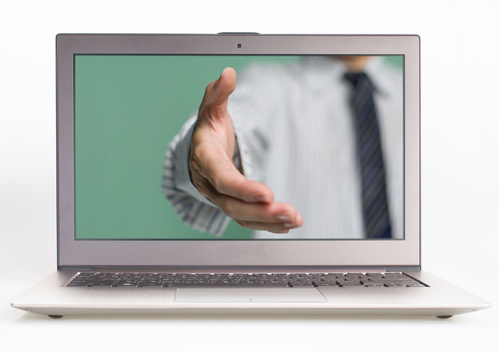 Online Marketing Can Boost Business During Your Slow Season
Now that spring is here, a lot of business owners throughout Canada are pretty excited about the prospects of being able to market their businesses in new ways. Take sidewalk sales, for example. When it's warm outside, it's certainly a lot easier to prop open the doors of your store and place some of your most popular items on the sidewalk to display to passers-by. The warming up of the weather simply makes shopping more inviting.
That is, of course, if your store is one that caters to the needs of shoppers during the warmer months of the year. What if you own a store that's known for its winter clothing and accessories? What if you run an indoor playground for children that sees a lot less action during the summer when the kids are playing outside? There are a number of businesses that experience slow seasons when temperatures heat up.
But what are the best ways to boost business during your slow season? On HubSpot.com, Brianne Shelley suggests taking to the internet. It's no secret that people are online every day. Between checking emails, watching videos and communicating via social media, the worldwide web has become today's top choice form of interacting with other human beings across the world. There are certainly ways you can take advantage of that, can't you?
Update your website. Your client base may expect that you're having a slower season than normal. Don't let them make that assumption. Shelley highly encourages business owners to utilize their company websites to keep customers in-the-know about their brands during their supposed off-seasons. There are ways, she points out, to keep customers engaged when they're not visiting you in person.
"Make sure your website has plenty of calls-to-action (CTAs) for people to stay in touch with you by subscribing to an email list or a blog, and even some offers that they can redeem for staying a loyal customer of yours, off-season or not," she recommends, "Some ideal places for these CTAs are your blog, your homepage, your product/service pages, your resource center, and in your social profiles."
Encourage customer reviews. You'll likely never find a better way to promote your business than to have your happiest customers do it for you. The buying public very often looks to other members of the public for news about their experiences with various companies. They are lot more likely to believe other shoppers than they are traditional advertisements. Use this to your advantage. Ask your loyal customers to offer testimonials that you can publish online.
"During your entire season, but particularly as your season comes to an end (and heck, even after it has wrapped up entirely), you should be asking your customers to review your products or services," encourages Shelley, "By gathering customer stories and testimonials when they're still fresh, you'll have reviews that are more detailed and personal that'll resonate with off-season readers."
At Synergy Marketing, we understand that your slow seasons can be tough times for your business. Our merchant cash advance program has often been utilized to help business owners get out of binds when business is slow. For more information, or to speak with one of our licensed funding specialists to get a free, no obligation quote, simply call Synergy Merchants at 1-877-718-2026 or email us at info@synergymerchants.com.