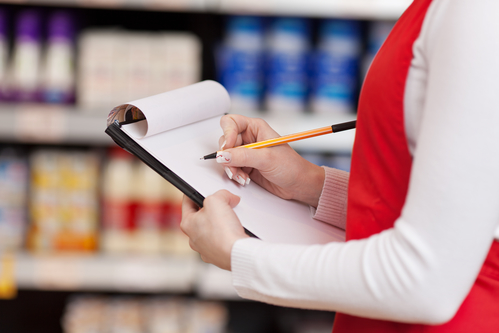 The Importance Of Stocking Up On Inventory For The Holidays
During this incredibly busy time of the year for retailers, the merchant cash advance program offered by Synergy Merchants is arguably its most valuable. This is because of the much-needed increase in inventory for most retailers. Getting your hands on extra inventory can be difficult if the necessary cash isn't there. So, when business owners utilize their merchant cash advances to buy the extra inventory they need, they enjoy more successful holiday seasons.
How do business owners know how much extra inventory they need? Well, of course, it's important to have kept track of holiday sales from previous years. You don't only want to keep abreast of how much extra profit you've been able to make but it's important to make note of which products sold the best. On MyTotalRetail.com, Victoria Treyger explains the importance of evaluating holiday seasons of the past.
"Be it inventory management, shipping procedures, marketing blitzes or whatever else you have up your sleeve, don't overlook the benefit of studying your past successes and failures," she advises, "Doing this will require maintaining detailed records each year. You'll want to know exactly how much inventory you purchased in previous years and what prices each supplier charged you so you can try to get the same deals — or better — in exchange for being a loyal customer that they can count on year after year."
How can you stock up on inventory if you can't afford to buy it in bulk? Well, one option is to partner up with another business owner. In some cases, discussing the possibility of sharing costs is necessary so that you can both afford the new inventory you're ordering and order the correct amount. The last thing you want to do is order more product than is necessary. It will help you to cut costs and avoid losses.
Treyger agrees that you should partner with other entrepreneurial friends. "Every other small business is looking to stock up while cutting costs this season, too," she reminds us, "If your business is still pretty small and a bulk discount isn't entirely an option just yet, maybe you know someone else who will go in on supplies with you. Think about whether the entrepreneurs you're friendly with use the same vendors, or maybe even buy the same products. Try combining forces to get a good bulk discount."
How can you get your hands on the extra money needed to buy your inventory? That's where Synergy Merchants comes in. Unlike banks, we don't put business owners through long and drawn out processes in order to get them their much-needed extra working capital. In fact, in many cases, we are able to fund our clients within 24 hours! Because we don't offer loans, we make credit checks and collateral unnecessary.
Our merchant cash advances are literally payments for future credit card and debit card sales. Therefore, all that we require is a review of your credit card and debit card sales from past months. With that information, we're able to provide free, no obligation quotes that include the total amount of the cash advance you're eligible for and the total cost of the advance, which is a one-time fee and not an interest rate.
For more information on our merchant cash advance program or to speak with one of our licensed funding specialists to get a free, no obligation quote, simply call Synergy Merchants at 1-877-718-2026 or email us at info@synergymerchants.com.