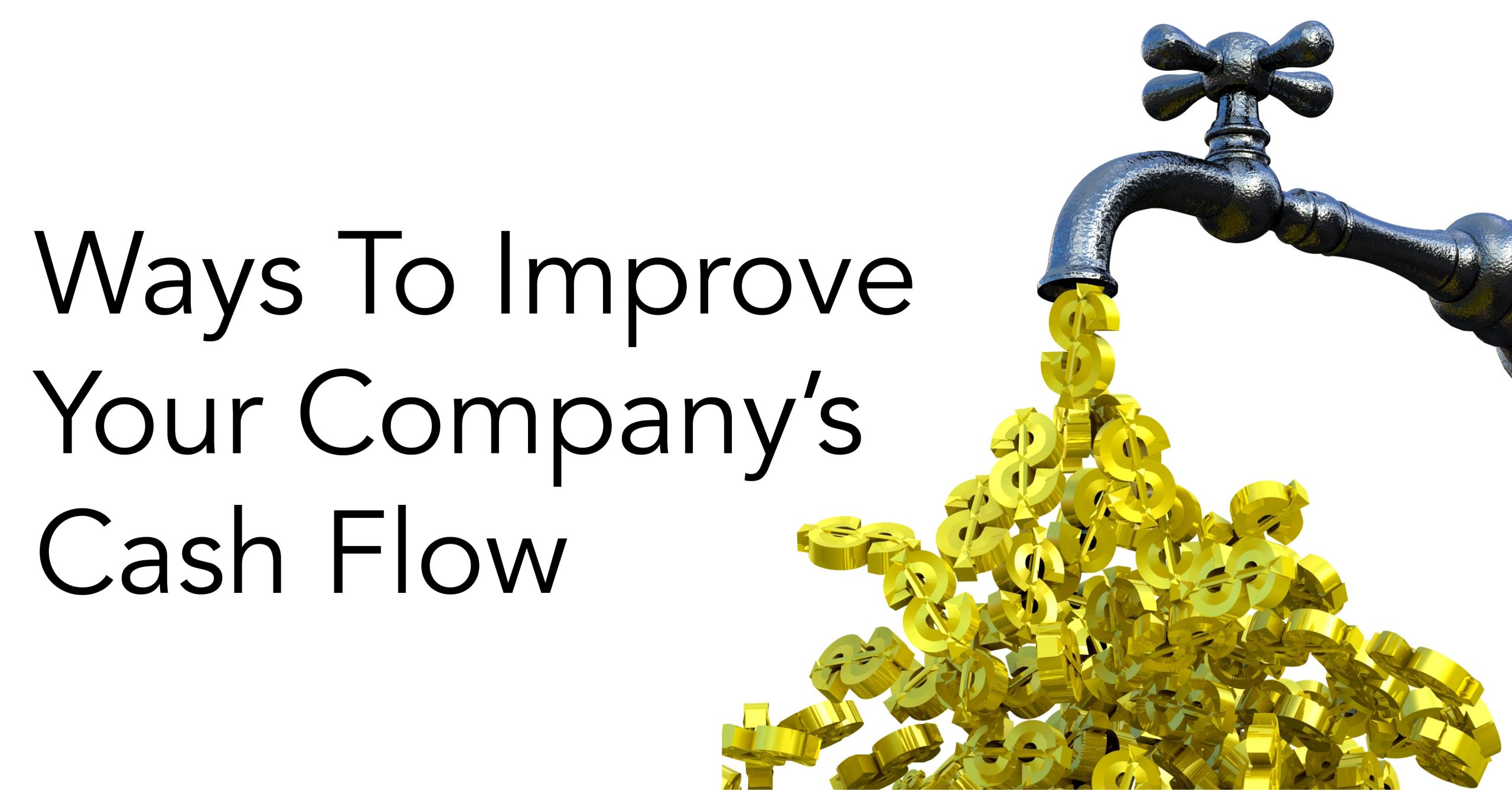 Finding Ways To Improve Your Company's Cash Flow
The term "cash flow" refers to how money moves in and out of your business on a monthly basis. Naturally, when the money coming into your business is greater than the money flowing out of it, your company is in good shape. Money enters the business when customers pay for your products and services. But, of course, you have expenses as well. Rent or mortgage, payroll and taxes are just a few of your financial obligations.
Maintaining a strong cash flow is integral to the success of any business. So what can you do to improve your company's cash flow?
Sell off your slower-moving products.
We know. They're not selling well, so how can you expect to move those undesired items that collect dust on your shelves? Create bundle packages that partner your not-so-hot items with your most popular products. Offer them at a sweet discount. Cutting your losses and dumping your unpopular products – but still getting something in return – will create more much-needed shelf space and unburden you from your bad investment.
"Take an inventory check," insists Dan Moskowitz on Investopedia.com, "Those goods you buy that aren't moving at the same pace as your other products? They tie up a lot of cash. Instead of buying more of what doesn't sell, get rid of it—even if you need to sell it at a discount. It's hard to walk away from products you fall in love with, hoping that someday you'll magically see heightened demand, but that almost never happens. Be objective, not emotional."
Follow up with your customers who have unpaid invoices.
Sometimes, you simply have to stop playing "Mr. Nice Guy". If some of your clients have past due accounts, it's time to go head hunting. Contact all of your customers and let them know that their payments are due. You don't necessarily need to wait until those payments are late. Pick up the phone or, at least, send emails with friendly reminders that the due dates for payments are coming up shortly. Getting paid is a great way to maintain a strong cash flow.
"Make sure you remind your customers when their invoices are due," agrees Chelsea Krause of Merchant Maverick, "Send email reminders a few days before the invoice is due, the day the invoice is due, and a few days after. If they still haven't paid, give them a call and continue sending reminders. Many accounting programs have built-in invoice reminders that you can automatically send to late-paying customers."
Lease your equipment instead of buying it.
Your company needs vital equipment and supplies in order to function. But that doesn't mean you have to spend a pretty penny. Instead of purchasing your necessities, consider leasing them in order to reduce costs.
"By leasing, you pay in small increments, which helps improve cash flow," informs Moskowitz, "An added bonus is that lease payments are a business expense, and thereby can be written off."
For many years, Synergy Merchants' unique merchant cash advance program has been helping small and medium-sized Canadian business owners to maintain better cash flows. For information about how our program can help you, please don't hesitate to call us at 1-877-718-2026 or email us at info@synergymerchants.com. You can also apply online for a free, no obligation quote!