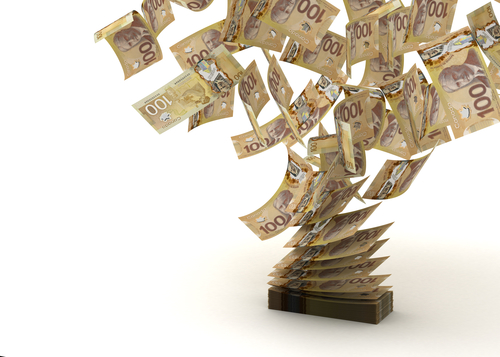 Alternative Funding Helps Business Owners When Banks Do Not
Small business owners in Canada are faced with tough tasks when they attempt to secure business loans from their local banks. The fact that so many business owners have had their loan applications denied has become common knowledge amongst Canadian entrepreneurs. As a result, most business owners seek alternative methods of securing financing for the purpose of building their brands.
Last year, Alexandra Posadzki of The Canadian Press reported on this fact by highlighting the careers of Kyle Dutka and Tom Collver. With plans to expand their creative agency, PB+J, they turned to online lenders to secure the much-needed extra working capital. "It's been really challenging to get any sort of funding from traditional sources," Dutka is quoted as saying in Posadski's CTV News-published article, "We even had struggles getting credit cards, so we would just go and get another personal credit card and use that for the business."
Synergy Merchants is very proud to NOT be a traditional source of business financing. Our unique merchant cash advance program has provided many an entrepreneur with the opportunity to expand, advertise, renovate or otherwise grow his/her business in a way that wouldn't be possible without the extra money. Most banks, however, force business owners to go through a long list of requirements in order to be approved for their loans.
The fact of the matter, however, is that this long list of requirements is often hard to satisfy. Banks require collateral, for example. A business owner's home is often put up as a guarantee that the money he/she borrows from a bank will be paid back. Synergy Merchants requires no collateral. We also don't insist upon credit checks, detailed business plans or time frames within which cash advances must be paid back. Banks, of course, need all of the above.
On CanadaOne.com, Linda Plater explains the importance for business owners to have strong credit scores. This includes one's personal payment history. Plater points out that it's not just the success of your business that you need to prove to banks. Business owners are also often required to demonstrate that they have long had the ability to make minimum payments on their personal borrowing accounts.
"Although some banks are moving away from scrutinizing personal finances, it is still very common for them to rely on the information business owners have in their personal credit files," informs Plater, "That's why paying all your bills and paying them on time – even if it is just the minimum payment – is important when it comes to keeping your credit record healthy. The way you deal with paying suppliers and other businesses can show on your credit report so it's crucial to keep on top of your payables."
To reiterate an earlier made point, one's credit history doesn't come into play when he/she applies for a merchant cash advance from Synergy Merchant. Instead, we simply look at a company's recent credit card and debit card sales history. Based on the average monthly sales amounts, our licensed funding specialists are able to determine how much money can be advanced and exactly what it will cost.
At Synergy Merchants, we proudly put an end to the "hard to get money from the banks" problem. We offer an opportunity for all Canadian business owners to grow their businesses in spite of that all-too-common problem. For more information about our unique merchant cash advance program or to speak with one of our licensed funding specialists to get a free, no obligation quote, simply call Synergy Merchants at 1-877-718-2026 or email us at info@synergymerchants.com.