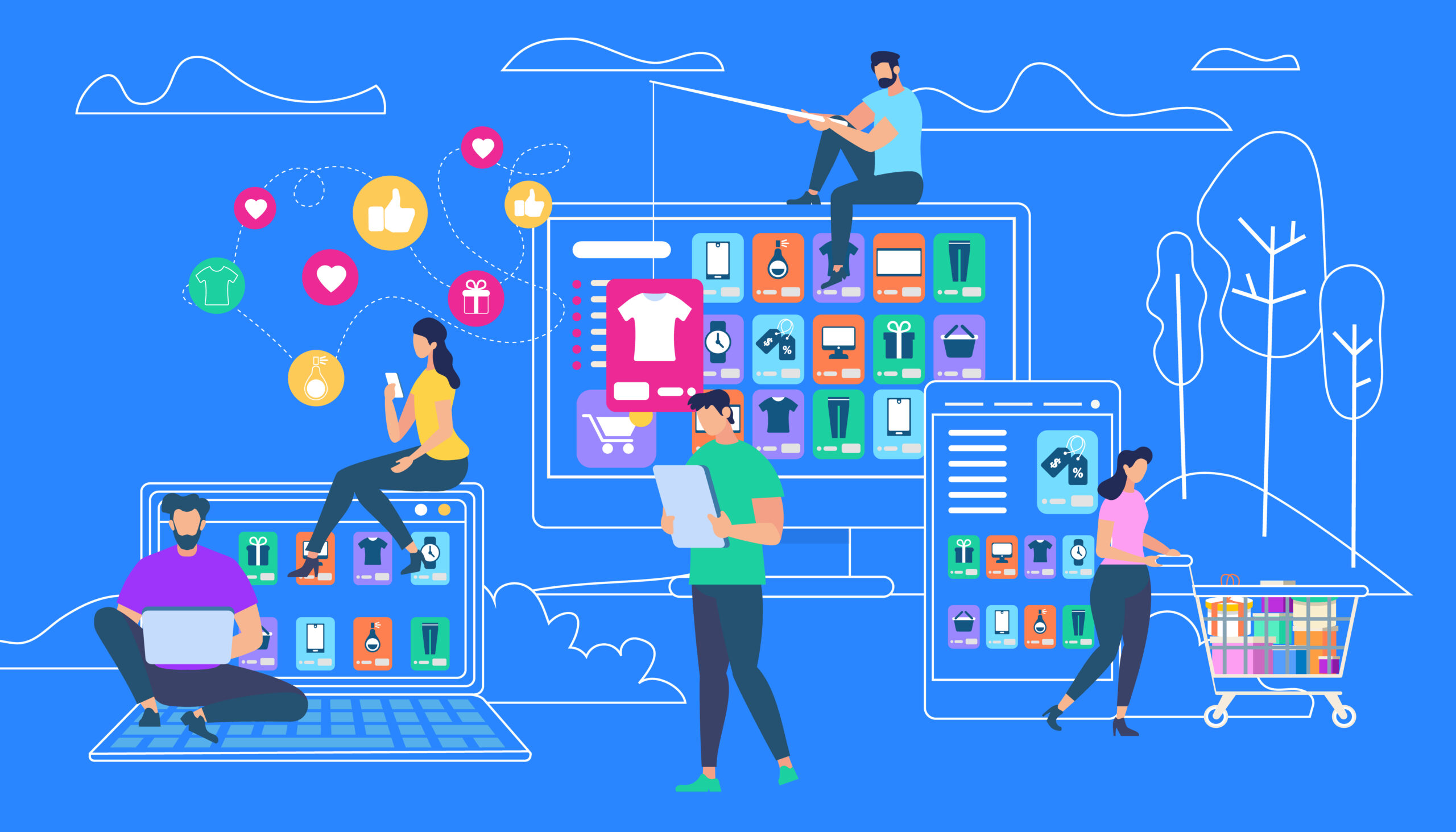 7 Effective Ways To Advertise Your Retail Store During Spring
As we pointed out in our last blog, spring is a season of renewal, rejuvenation and fresh starts. It's a time when customers are looking to refresh their wardrobes, homes and lifestyles. As a retailer, you want to capitalize on this seasonal enthusiasm and drive sales for your business.
Here are seven effective ways to advertise your retail store during spring.
1. Spring-themed window displays.
Window displays are one of the most effective ways to catch eyes of passersby and entice them to come into your store. For spring, consider creating a display that showcases the season's themes and trends. Use bright colours, floral arrangements and other seasonal décor to make your window display stand out.
2. Launch a spring catalogue.
A spring catalogue can be a great way to showcase your new spring collections and offer customers a convenient way to shop your products. Make sure your catalogue is visually appealing and easy to navigate. Promote it heavily through your website, email marketing and social media channels.
"Product catalogues should include necessary product information and fully reflect your company's branding," explains Brittany K. King on G2.com, "You should use your company's specific colours, images, logos, and fonts to ensure brand consistency and stand out from their competitors. Brand consistency is critical, as a lack of branding can ultimately hurt your revenue and growth."
3. Hold social media contests.
Social media is a powerful tool for engaging with your customers and creating buzz around your business. Run a social media contest that encourages customers to share their favourite spring-themed photos or posts. Offer a prize or discount to the winner. Be sure to use the contest as an opportunity to showcase your spring products.
4. Have a spring cleaning sale.
Spring is traditionally a time for deep cleaning and de-cluttering. Use this seasonal trend to your advantage by hosting a spring cleaning sale. Offer discounts on items that need to be cleared out to make room for new merchandise.
"Sure, we'd all love to have a clean, open, floor plan—but what if you have a backstock of goods from the winter?" asks Nextdoor.com, "Now is the perfect opportunity to run a spring sale that does double-duty as a de-cluttering tactic and a marketing promotion."
5. Host a spring fashion show.
Fashion shows are great ways to showcase your latest spring collections and get customers excited about your products. Host a spring fashion show in your store or partner with a local event venue to create a bigger event. Make sure to promote the event heavily through social media, email marketing and other channels.
6. Sponsor a community event.
Sponsoring a community event is a great way to increase your visibility and create goodwill among potential customers. Consider sponsoring a local garden festival, outdoor concert or charity walk/run that aligns with the spring season.
7. Collaborate with other businesses.
Collaborating with other businesses in your area can be a great way to reach new customers and boost your sales. Partner with local florists, coffee shops and other businesses to create joint promotions, events, or gift packages that tie into the spring season.
Do you need some help advertising your store this spring?
Contact Synergy Merchants for assistance. Our unique merchant cash advance program can fund your business within 24 hours! To learn more, please don't hesitate to call us at 1-877-718-2026 or email us at info@synergymerchants.com. You can also apply online for a free, no obligation quote!