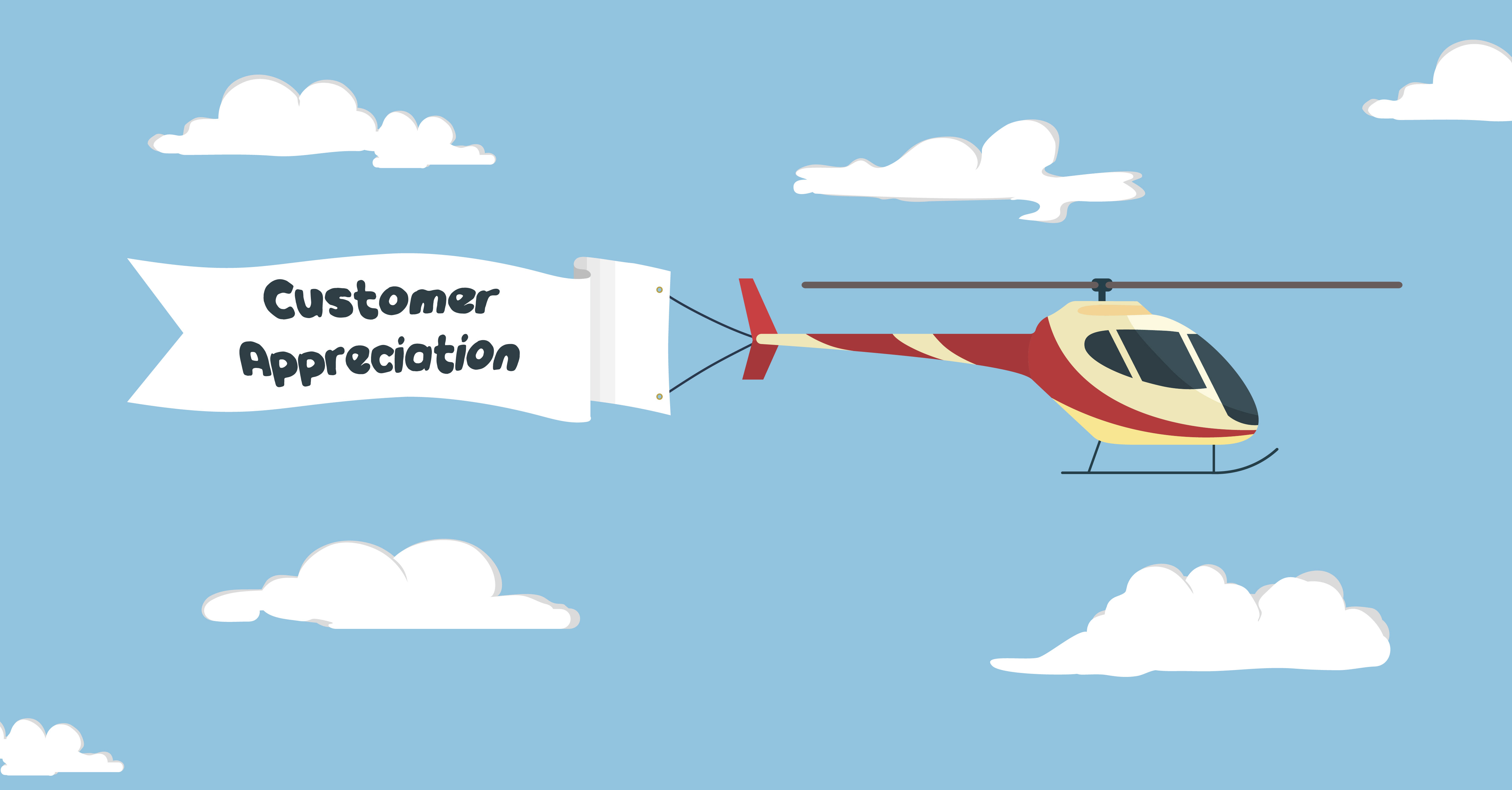 3 Thoughtful Ways To Show Thanks To Your Customers
Thanksgiving Day is just around the corner. In a little over a week, many Canadians will be sitting around their dinner tables with their families and friends to dig in to huge meals while expressing what they have to be thankful for. On behalf of the entire Synergy Merchants team, we certainly hope you enjoy your forthcoming Thanksgiving celebrations!
We also hope that, a business owner, you recognize that Thanksgiving certainly isn't the only time of year you should be thankful. Showing your customers how much you appreciate them is a full-time job – and it requires your dedication all year-round. Nevertheless, this is certainly the time of year to take it up a notch.
Here are three thoughtful ways to show thanks to your customers:
1. Add a sweet little freebie to each purchase.
You're never going to find a customer who doesn't like getting something for free. And there are few ways better than a giving out freebies to show your customers how much you appreciate them. Consider offering up a little something extra with each purchase made in your store over the next few weeks. It can be a small sample of one of your products or even a gift card that can be used in your store.
"Adding something small to an order that's heading out the door is a great way to say thank you," Sarah Chambers on Shopify.ca, "You've already paid for the shipping and the box, so this is one of the most cost-effective ways to give customers a little extra delight."
2. Offer a free upgrade.
Is your company more of a service provider than it is a product seller? If so, adding a freebie to a purchase may not exactly work for you. Instead, why not throw some free service upgrades the way of your loyal customers? As HelpScout.com reminds us, the element of surprise is a powerful thing.
"Thank customers with a free, spontaneous upgrade," suggests the site, "You can play database roulette and pick five customers at random, or make a list of your most loyal customers and send the upgrade to the highest-ranking."
3. Slash prices for your top supporters.
When someone makes a purchase in your store, incentivize him/her to make another by offering a generous discount on the next purchase. Naturally, this is a clever marketing technique that helps to foster repeat business. However, it's also a great show of appreciation. Be sure to let your customers know that you're thankful for their support and look forward to receiving it again with the help of healthy discounts.
"Rewarding loyal customers with discounts and coupons is a great way to keep them coming back while thanking them for their patronage," says Chambers, "Although you have to be careful with discounts as they can train customers to wait for deals, sending a discount to a new customer is usually a cost-effective way to get them to return and make another purchase."
No matter how you choose to thank your customers this month, you may need some additional funding to afford the marketing campaign. The unique merchant cash advance program offered by Synergy Merchants can get you the business funding you need within 24 hours! For more information, please don't hesitate to call us at 1-877-718-2026 or email us at info@synergymerchants.com. You can also apply online for a free, no obligation quote!