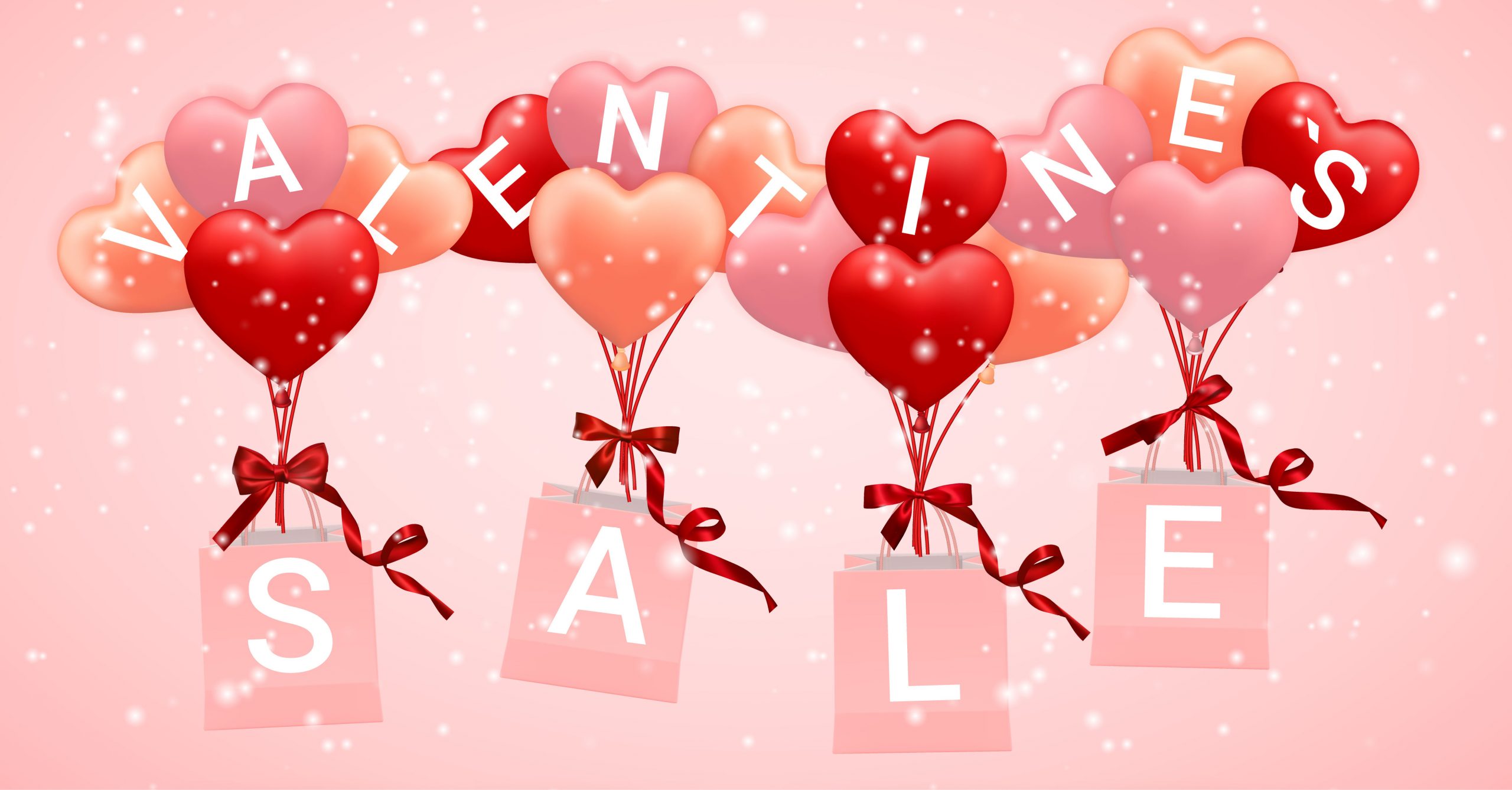 3 Heartfelt Ways To Advertise Your Store's Valentine's Day Sale
With Valentine's Day coming up in less than two weeks, retailers across Canada have an excellent opportunity to boost sales. The upcoming celebration of romantic connections is a welcome occasion for store owners. This is especially true for those who have been feeling the brunt of the pandemic over the past year.
It's important, of course, to not simply assume that sales will grow in the next couple of weeks. What can you to promote your store as a go-to Valentine's Day gift shopping destination? Here are three heartfelt ways to advertise your store's Valentine's Day sale:
1. Make your customers' lives easier with a gift guide.
What better way to show love to those who support your brand than to offer them life-improving conveniences? Shopping for romantic partners can be difficult. Make it easier by creating a gift guide that helps to direct consumers towards excellent gift ideas. Post your gift guide on your social media accounts and on your company website. That way, friends, followers and visitors will have easy access to the Valentine's Day gifts they can buy from you. It's a great sales-boosting technique.
"One of the toughest challenges of Valentine's Day gifting, or any gifting for that matter, is what to gift," agrees Joyce Qian on ContactPigeon.com, "So any form of help you provide to your customers in finding the right gift will be appreciated."
2. Send your customers love letters via email.
'Tis the season to express your love, is it not? Showing your appreciation of your customers should be a year-round undertaking. But with Valentine's Day on the way, it's a good time to let them know how much you value them. Be sure to thank them for their past support of your store. Then, by all means, inform your wonderful customers of the great gifts your store has to offer! Step things up by offering exclusive discounts through a code sent in your email.
"Despite all of the other marketing channels out there, email still remains the most reliable and effective way to drive sales for your business," insists Grant Thomas on Business2Community.com.
3. Bundle up your products to provide greater value.
Occasions like Valentine's Day provide you with great opportunities to clear your shelves of slow-moving products. Bundle some of those items with your better-selling goods. By doing so, you can both move long-standing inventory and save your customers some money in the process. It's a win-win situation!
"There are multiple ways product bundles can benefit retailers," says Qian, "First, product bundles give a sense of discount, attractive to shoppers who is on the hunt for a bargain. Bundling can increase the average order value by selling more items than if they were sold individually. It's also harder for customers to price-compare with other shops to get to the absolute lowest price"
Could you use some help getting your Valentine's Day marketing campaign off the ground? Contact Synergy Merchants to learn about how our unique merchant cash advance program can fund your business within 24 hours! Call us at 1-877-718-2026 or email us at info@synergymerchants.com. You can also apply online for a free, no obligation quote!